What Is WhatsUp Gold?
Get at-a-glance up/down status and performance information for network devices, servers, storage and wireless - whether in the cloud or on-premises. Expand your management tool kit by adding proactive monitoring for network traffic, applications, virtual environments and device configurations all through the same intuitive interface. Automatically discover and map your entire network and use customized dashboards to get the information you need to streamline troubleshooting.
Who Uses WhatsUp Gold?
WhatsUp Gold enables SMB and Enterprise IT teams (network, server, application and DevOps) to easily and flexibly monitor and control their infrastructure.
WhatsUp Gold Details
Progress Software
Founded in 1991
WhatsUp Gold pricing
Starting Price:
US$1,100.00/one-time
Yes, has free trial
No free version
WhatsUp Gold does not have a free version but does offer a free trial. WhatsUp Gold paid version starts at US$1,100.00/one-time.
Pricing plans
get a free trial
WhatsUp Gold Details
Progress Software
Founded in 1991
WhatsUp Gold videos and images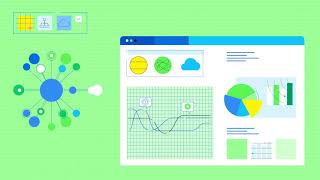 WhatsUp Gold deployment and support
Support
Email/Help Desk
FAQs/Forum
Knowledge Base
Phone Support
24/7 (Live rep)
Chat
Deployment
Cloud, SaaS, Web-based
Windows (Desktop)
Windows (On-Premise)
Linux (On-Premise)
Android (Mobile)
iPhone (Mobile)
Training
Live Online
Webinars
Documentation
Videos
Dustin R.
Network Administrator in US
Verified LinkedIn User
Used the Software for: 2+ years
WhatsUpGold is a great tool for monitoring the status of your network.
Comments: We mainly benefit from the alerts system that will notify all specified employees via text/email whenever a part of our network goes down. Typically we will know something is down before our users even notice the problem.
Pros:
The alerts are where WhatsUpGold really shines. They are all fully customizable and once they're setup to your specifications they work like a dream. A majority of the time we will know when something on the network goes down before our users even notice the problem!
Cons:
This product can do so many different things it becomes a little overwhelming. Once alerts are setup they work great, but the configuration process can get pretty confusing if you haven't done it before. Online training videos on how to configure certain features would be a great tool.
Ipswitch Response
3 years ago
Hi and thanks so much for the kind words! We¿re delighted that you¿re enjoying WhatsUp Gold and we love hearing about how you¿re using it. Please note that we do have a number of videos on Youtube that go into detail on our most recent release WhatsUp Gold 2018 as well as a Quick Tips series of how-to videos here: https://www.youtube.com/channel/UCS2lCWFrs4paSSNpe1JnTnQ If you have further questions about using WhatsUp Gold please feel free to contact us directly or visit our online Community at commmunity.ipswitch.com for more help. Thanks again for using WhatsUp Gold.
Kristina H.
Sys Admin in US
Machinery, 1,001-5,000 Employees
Used the Software for: 1+ year
WhatsUp Gold Review
Comments: After everything was set up, we have had almost no issues. The customer support is great and the reps are great. The software has free updates which is awesome and the community board is very helpful. I would recommend this product to any IT environment that is looking for network monitoring solution.
Pros:
It fits exactly what we need it to do. Monitor our devices and send us alerts when there is an issue. The schematic is also very helpful because we have it broken down into locations and grouped together to make things easier to use. It is also very helpful to put in all the information we have into the details of the device so that its all in one place. It helps us stay organized!
Cons:
The set up was atrocious. We had to run a scan like 6 times to find everything. Eventually I had to add things in one by one which took forever. It is not simple to use. You have to really understand the icons and how things are linked within the software. I wished there was better documentation and videos about this. Especially with the setup. The whole installation and setup was a nightmare.
Alternatives Considered: PRTG Network Monitor, ManageEngine Desktop Central and Checkmk
Reasons for Choosing WhatsUp Gold: It was absurdly expensive.
Switched From: SolarWinds Service Desk
Reasons for Switching to WhatsUp Gold: It had everything we wanted (feature wise) and the price was good. The demo we had was awesome and sold us on the product. I worked with [SENSITIVE CONTENT HIDDEN] who was exceptional at getting us the info we wanted and helping us see that this product was what we wanted. She was overall amazing.
Chuck H.
Network and Security Specialist in US
Education Management, 501-1,000 Employees
Used the Software for: 2+ years
Great software for network monitoring!
Comments: It's great to monitor the network and get the notifications, but we really miss the scrolling maps.
Pros:
We've been using What's Up Gold for almost 2 decades and it works well. It helps keep our users happy and less unexpected service calls.
Cons:
We don't like that it doesn't offer the scrolling maps like we had prior. We upgraded from an older version that we used to have the scrolling maps on a large LCD monitor in our NOC so our techs could identify faults easily. The newest edition of this software doesn't have it. Seems rather resource intensive too (server side).
Jim D.
Network Engineer in US
Staffing & Recruiting, 1,001-5,000 Employees
Used the Software for: 2+ years
WhatsUp Gold
Comments: We use Whatsup Gold to proactively tell us when something is wrong before users start complaining. It has served us well in this capacity
We use WUG thresholds and netflow data to determine when business (and non-business) processes are interfering with user performance at our branches with limited network capacity. We use the netflow data and work with the branch to have the offending processes eliminated or moved to afterhours when there is no user impact.
We use thresholds and dashboard graphs to provide capacity planning information.
Overall WhatsUp Gold has been a mixed bag for us. There have been failed upgrades and bugs that cost us time. Page rendering is adequate at best and frustrating at its worst. But is has provided the monitoring alerting, and capacity planning that we need to stay ahead.
Pros:
The ease of adding a device, and getting monitors configured with alerts is what like best. To go from no monitoring to getting a text/email when something goes wrong is relatively easy with this product. The ease of putting specific graph items on a page (dashboard) is also very useful.
Cons:
The biggest problem with this product is the performance/capacity of the product to generate graphs. Using java to fetch data from the database to paint pages is slow. I can collect 500,000 data items and generate 100,000 graphs without much horsepower with a tool like CACTI which uses php and flat text rrd files to paint the graph. I can put ten times as many graphs on a page and it still paints 10 times faster. This performance limitation is the biggest week point between your products and the competition. I maintain a CACTI server to do the heavy lifting for graphing high density interface switches in the data centers because WUG is too slow. The thing that I like least about the software is the inability of the administrator to manage other users views. and the lack of an anonymous view. You want to be able to give upper management a link to click on to see pretty graphs and charts. They do not want to have to log in. And you do not want them messing up the view so it constantly has to be fixed. Logging in as admin, changing the users rights, logging out,logging in as the user, changing the dashboard, logging out, logging in as the admin and setting the rights back, is a lousy way to have to manage this.
Eric F.
Technical Support Engineer in US
Information Technology & Services, 51-200 Employees
Used the Software for: 2+ years
Perfect for what we use it for
Pros:
We use it to monitor in real time if a site is up or down. Then escalate to helpdesk to try to remotely resolve the issue. If they cannot, then we will make a truck roll to the site with replacement equipment.
Cons:
The downside to it is the occasional false alarms. Sometimes the software would send out saying that it was down when in fact it was responding to pings.