What Is FactoryTalk?
FactoryTalk InnovationSuite brings edge-to-enterprise analytics, machine learning, IIoT and AR into industrial operations. It simplifies how your company manages data and collects and consolidates IT and OT from existing equipment and systems to help you more easily make data-driven decisions that align with your exact needs. You and your workers can easily find the data you need. With instant access to actionable, real-time, data-driven insights, you can be more effective and more innovative.
Who Uses FactoryTalk?
We provide information solutions to multi-plant and complex industrial enterprises seeking a platform to organize and orchestrate their IoT and operational data.
FactoryTalk Details
Rockwell Automation
Founded in 1903
FactoryTalk Details
Rockwell Automation
Founded in 1903
FactoryTalk videos and images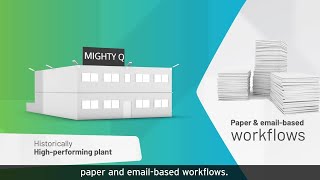 Compare FactoryTalk pricing with similar products
Starting price
US$35,000.00/year
US$22.00/month
US$1,500.00
N/A
FactoryTalk deployment and support
Deployment
Cloud, SaaS, Web-based
Windows (Desktop)
Windows (On-Premise)
Linux (On-Premise)
Training
In Person
Live Online
Webinars
Documentation
Jhon jairo V.
Student Researcher in Puerto Rico
Verified LinkedIn User
Used the Software for: 6-12 months
human machine interface design software
Pros:
This allows import of images for construction of animations for the design of the interface, is user friendly, allows different protocols of industrial communications
Cons:
This is too expensive, the acquisition of the software is allowed by the purchase of this and not by the purchase of equipment. Training is expensive should integrate the system
Russell W.
System Engineer in US
Industrial Automation, 51-200 Employees
Used the Software for: 2+ years
FactoryTalk Suite
Comments: I have had good luck with the software and with all the documentation. I have had spotty luck with the support team. More times than not they can get to the source of the problem right away, but occassionally you seem to get someone who appears to have not had much real life use of the products.
Pros:
I appreciate that the FactoryTalk suite can integrate data from the plant floor to a high level manager. I can easily gather data via FactoryTalk Linx and push it to my displays in FactoryTalk View SE, my historian in FactoryTalk Historian SE, and even to reports via VantagePoint. The HMI is easy to use and I like how everything integrates more or less seamlessly.
Cons:
The View SE displays can use some higher quality (vector based) graphics. The graphics engine is a little old and needs some reworking. Also, some basic integration of database calls and tabular data in the HMI is missing without the engineer doing quite a bit of work or relying on third party active-x controls.
Computer Software, 501-1,000 Employees
Used the Software for: 2+ years
very useful
Comments: use on programming water plants
Pros:
is useful but the only one my company use
Cons:
ir cratches all the time , causing delays in my work
Chris D.
Principal Engineer, Global Reliability in US
Verified LinkedIn User
Consumer Goods
Used the Software for: 2+ years
FactoryTalk VantagePoint is powerful access to industrial data
Comments: Fast access to all manufacturing data across the entire company
Pros:
The key to FactoryTalk VantagePoint is to treat all data as time series "tag" data when setting up connectors. Being able to quickly grab any tag across the entire company and drop it on a trend chart or bring it into Excel is very powerful. The application can connect to all major industrial historians as well as any SQL or Oracle database. This gives you access to just about any data available.
Cons:
The best features of the product are not well exposed and are not as user friendly. For example, the ability to finesse a data set within the Excel Add-in is called Post-SQL processing, hidden deep within the wizard, and requires knowledge of SQL as well as undocumented syntax to refer to columns.
Sergio A.
Project Manager in Puerto Rico
Industrial Automation, 51-200 Employees
Used the Software for: 2+ years
The best tool set in the automation market compared to all the automation brands
Comments: Complete control of your productive plant.
Pros:
This is a complete sotware set of tools for implement the automation projects and manage the operations, process and business of the company. Works perfect and give you the best benefits if you integrate this software with the hardware of the same brand. The cost compared to others companies is very competitive.
Cons:
The initial configuration of the software is not as intuitive and easy as you can desire, because depends to much of specific configurations of Windows OS.