What Is NetX?
NetX is an affordable, easy-to-use Digital Asset Management platform trusted by some of the largest museums, major league sports teams, and universities around. With more than 20 years of DAM experience, NetX can guide your team through a successful implementation based on tried and true best practices and decades of use cases. We'll get your team set up and trained to make any future changes to your DAM workflows. Our UI is clean and intuitive, leading to a quick user-adoption rate!
Who Uses NetX?
Delivering Digital Asset Management (DAM) solutions to organizations of all sizes across a wide range of industries. Working with Marcom departments in Higher Education, Tourism, and Museums.
NetX Details
NetX
Founded in 1995
NetX Details
NetX
Founded in 1995
NetX videos and images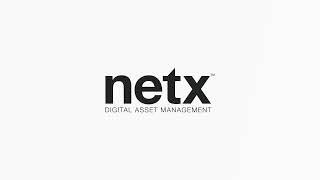 Compare NetX pricing with similar products
Starting price
N/A
N/A
N/A
N/A
NetX deployment and support
Support
Email/Help Desk
FAQs/Forum
Phone Support
24/7 (Live rep)
Chat
Deployment
Cloud, SaaS, Web-based
Mac (Desktop)
Windows (Desktop)
Windows (On-Premise)
Linux (On-Premise)
Android (Mobile)
iPhone (Mobile)
iPad (Mobile)
Training
In Person
Live Online
Webinars
Documentation
Videos
Ralph W.
Sr. Designer in US
Health, Wellness & Fitness, 1,001-5,000 Employees
Used the Software for: 1+ year
NetX review
Comments: Our biggest issue in the past has been with sharing images across all user groups [local and remote]. Having a central library that all can easily access provides us with greater response times to communication needs, reinforces brand compliant use of images and reduces liability from users use of non brand compliant images.
Pros:
The NetX onboarding team is outstanding. They have been great in helping our development team understand best practices on how to structure and organize our images to set up our DAM. UI is also well designed and easy for end users to learn quickly.
Cons:
Linking images to InDesign, Adobe Illustrator. Without purchasing a separate option, we cannot link images directly from our layouts to our DAM. This requires us to download images every time we use them.
Jaco O.
Solution Architect in Australia
Used the Software for: Not provided
NetX - easy; effective; delivers to its promise
Comments: After a couple of rounds to evaluate Digital Asset Management solutions available in the market, Healthdirect Australia chose to implement NetX by NetXposure ' evaluation criteria was broad, however the following key criteria stood out:
- the NetXposure team was eager to assist on every level of detail, the entire NetXposure team is highly educated on the product and its capabilities.
- NetXposure was willing to adapt the product to support our AWS-S3 requirements and incorporate it into the mainstream release to ensure an open upgrade path for our organisation.
- easy and simple installation and configuration through Continuous Delivery & Integration.
- simple, yet cost effective licensing model for an organisation who requires Enterprise grade software, but with limited amounts of digital assets to manage. Security (Authentication and Authorisation) behind the management of assets was a crucial area of evaluation ' NetX hit the mark on this front with fine grained access control, coupled with the appropriate user levels built into the application. Integration with 3rd party authentication providers like LDAP made it an easy call.
NetX integrated into our environment without a mammoth effort ' not having fully integrated with the various API's NetX offer, the path is definitely there to expand on the usage thereof in future. The user interface of NetX was easy to understand and train our digital content producers on ' most of them found their way around the interface without a lot of guess work and was able to get going in no time.
Primary assets managed within NetX are still graphics, however some audio and video are also stored and managed within NetX. Although not currently utilised, the options to support various 3rd party video encoders/transcoders made NetX a good choice to expand on future capabilities and fulfil business requirements. The implementation timeframe of NetX and willingness of the NetXposure team to assist was a definite benefit ' with limited time left on the project to get a Digital Asset Management solution in place, we were pleasantly surprised at the simplicity of NetX to get up and running. NetX delivers on its promise ' a very good Digital Asset Management product with a great support team behind it. NetX version: 7.1
Jason S.
Creator in US
Verified LinkedIn User
Used the Software for: 2+ years
We use NetX to handle all of our client's creative assets and delivered work.
Pros:
NetX is extremely powerful and extendable (integrating with other systems). The attribute (metadata) system is intuitive and easy to maintain. You can turn any attribute set into search facets, which make filtering searches easier. The Collections feature makes it easy to gather assets and collaborate with teams. Its also very easy to share any number of assets directly from NetX. NetX support is very responsive and they have a great community feedback forum They are always looking for ways to improve their products and listen to their customers.
Cons:
The system has a nice UX but, like all software, it isn't perfect and could use some refinements. It would be nice if there were a more intuitive way to create automated workflows. Things like auto-tagging or moving assets.  A native file markup and communication system would be great CC Panel (integrates NetX with Adobe applications) needs work. Its just generally buggy and not reliable. Although they are working on improvements.
Patrick P.
Director of Archives in US
Verified LinkedIn User
Media Production, 51-200 Employees
Used the Software for: 1+ year
NetX for Pac-12 Network
Comments: 1. A single, search-powered photo repository where the whole enterprise across multiple different departments has access to search, view, upload and share.
2. With NetX, we're reducing the scattering and number of excessive drives, box-type accounts and individual folders that not everyone can access.
Pros:
1. Custom metadata fields. 2. Uploads are easy, and can be done from multiple devices. 3. Fast indexing (you can upload, then immediately search & find). 4. Download links are fast to create and easy to use on the receiving end (literally, two clicks; one to open/view and one to download). 5. Intuitive.
Cons:
1. Some lack of automation in metadata fields page. In our case, we input Team One and Team Two at the top of the page, input other metadata in the middle of the page, then have to input both teams again at the bottom of the page.
Matthew W.
Director of Archiving in US
Photography, 51-200 Employees
Used the Software for: 2+ years
I have worked with the team at NetX for many years and have never been disappointed.
Comments: It is a time saver and visually enhances our asset storage. It also serves well as a "help yourself" tool for our clients, who in turn can share their assets with their business partners. There are many delivery methods available today but having a DAM at your disposal really opens the door to workflow enhancements as well as global access for image review and delivery.
Pros:
What I like most about this software is the people that develop and support it. We tend to be a little outside the box. The team at NetX has ALWAYS been available to talk about modifications and enhancements with great enthusiasm as well as great ideas for solution paths!