What is Qualys Cloud Platform?
Security Risk and Compliance Management - On Time, On Budget, On Demand -- Qualys is the first company to deliver an on demand solution for security risk and compliance management. Qualys monitors your company's vulnerability management process, tracks remediation and ensures policy compliance. QualysGuard is also the widest deployed security on demand platform in the world, performing over 150 million IP audits per year - with no software to install and maintain.
Who Uses Qualys Cloud Platform?
Not provided by vendor
Where can Qualys Cloud Platform be deployed?
Cloud, SaaS, Web-based
About the vendor
Qualys
Founded in 1999
Phone Support
24/7 (Live rep)
About the vendor
Qualys
Founded in 1999
Phone Support
24/7 (Live rep)
Qualys Cloud Platform videos and images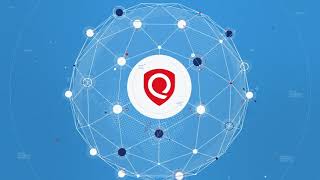 Compare Qualys Cloud Platform pricing with similar products
Features of Qualys Cloud Platform
API
Access Controls/Permissions
Activity Dashboard
Alerts/Notifications
Audit Management
Audit Trail
Compliance Management
Container Scanning
Continuous Integration
Data Security
Endpoint Management
Endpoint Protection Software
Monitoring
Network Security Software
Policy Management
Real Time Monitoring
Reporting & Statistics
Reporting/Analytics
Runtime Container Security
Search/Filter
Third Party Integrations
Threat Response
User Management
Vulnerability Protection
Vulnerability Scanning
Alternatives to Qualys Cloud Platform
Reviews of Qualys Cloud Platform
Héctor Joel
Ingeniero de Implementación y Soporte in Venezuela
Verified LinkedIn User
Computer & Network Security, 11-50 Employees
Used the Software for: 2+ years
Qualys the best vulnerability scanner
Comments: Based on the experience I have with Qualys, it is very impressive to capture the vulnerabilities, this compiles a complete report of the risks that your infrastructure has, in addition the patches have very precise information that allows you to carry out the remediation very effectively. The analyzes are detailed and very complete, it works very well to carry out the compliance stages of PCI, CIS, etc... Providing a great guarantee that periodically your organization has an armored infrastructure.
Pros:
In the firts instance we could see its operation inside a beast and we were amazed, its different configurations to make scans allows to obtain much more complete results than other programs. Qualys as a pentesting tool allows you to analyze those areas of greatest risk within your organization to remedy them. The ability to perform scans for a particular plugin is one of the features that other software should envy to Qualys. Your reports have a very detailed information that allows you to quickly identify vulnerabilities.
Cons:
I have no negative comments, it has worked very well in the company and with our allies.
Verified Reviewer
Security Consultant in Canada
Verified LinkedIn User
Computer & Network Security, 11-50 Employees
Used the Software for: 2+ years
Alternatives Considered:
In my oppinion, the best vulnerability management solution in the market
Pros:
From my years of experience with vulnerability management solutions, Qualys is the best one in the market. First, it is really easy to set up, specially the cloud solution. In less than few hours you can start scanning your environment. Second, it's vulnerability database is constantly updated with the latest vulnerabilities. Third, it contains tons of apps that extends its capabilities (e.g. Asset management app, web application scanning, PCI compliance monitoring, etc.) ...
Cons:
The price tag is not the cheapest one. Their licensing model is per IP on the scope, not per live IPs. So for example, if you have three /24 networks with one server each, you will be paying to scan 765 IPs (255*3) instead of only 3 IPs.
Computer Software, 2-10 Employees
Used the Software for: 6-12 months
Sends Spam
Pros:
Certificate Analyser is useful. I did not use other software.
Cons:
Sneding vulnerabilities report via email which I cannot unsubscribe even after contacting the support (email & phone).
Verified Reviewer
Information Security Adminstrator in South Africa
Verified LinkedIn User
Information Technology & Services, 51-200 Employees
Used the Software for: 2+ years
Alternatives Considered:
Qualys VM Review
Comments: It is one of the better solutions I have worked with. There are false-positives however this is common to most vulnerability scanners. This is one of the top 3 vulnerability scanners I would recommend. Take the time to understand what you require from the product and start building your tasks and reporting around it. The product will proof extremely valuable.
Pros:
The interface is nice and clean. Free online training with labs aids in understanding the product. Easy deployment of agents on both Windows and Linux endpoints.
Cons:
Configuring scans was not the easiest of tasks to perform initially. I recommend doing the free online training first before embarking with the deployment. Reporting needs to be improved especially the look and feel of the .PDF reports. Scheduling tasks I found limited as I wanted a particular scan to run 2 days out of the month and was unable to do so. Instead I had to create 2 tasks. Could not find an option to create custom usernames.
Verified Reviewer
Sr. UNIX Systems Admin in US
Verified LinkedIn User
Computer Software, 1,001-5,000 Employees
Used the Software for: 1+ year
Vulnerability scanning
Comments: Overall it has been very positive and we will continue to use it. It has helped us greatly lock down our environment.
Pros:
Qualys gives high-quality reports in an easy to read format. The agent has been easy to install and has not caused any issues.
Cons:
We have had some instances where scan attempts ended up causing confusion or application outages when they were not designed to handle the scans.