Local product
i-nexus
(0)
Write a Review!
Local product
What Is i-nexus?
i-nexus is Strategy Execution Management software that empowers operational excellence, business transformation, and strategy execution professionals to deliver their business-critical goals.
i-nexus strips back the complexities of delivery, offering a solution that wraps around your culture, processes and ways of working, allowing everyone to focus on what matters.
With i-nexus, you deliver more strategies, transformations, and portfolios on time, on budget, and on target.
Who Uses i-nexus?
Organizations across North America and Europe in manufacturing, industrial engineering, FMCG, supply chain, financial services, automotive and beyond, wanting to deliver business-critical goals.
i-nexus Details
i-nexus
Founded in 2001
i-nexus pricing
Starting Price:
Not provided by vendor
i-nexus does not have a free version.
i-nexus Details
i-nexus
Founded in 2001
i-nexus videos and images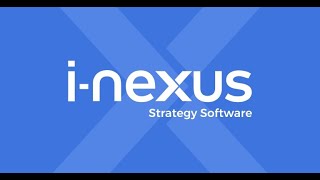 i-nexus deployment and support
Training
In Person
Live Online
Webinars
Documentation
Videos