Who Uses i-nexus?
Global organizations looking for a SEM platform to plan, execute and track the project portfolio which is driving the achievement of their strategic goals.
What Is i-nexus?
i-nexus is a Strategy Execution Management platform for large global organizations in manufacturing, life sciences, energy and other industries. Companies use i-nexus to synchronize and take control of operational performance management, Continuous Improvement and transformation. i-nexus customers achieve more of their strategic goals, faster and with less investment.
i-nexus Details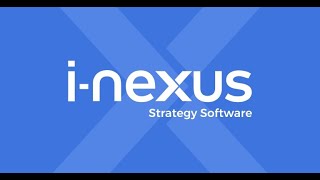 Play
i-nexus pricing overview
i-nexus does not have a free version.
---
i-nexus deployment and support
Training
In Person
Live Online
Webinars
Documentation