What Is Fiix?
Fiix, a Rockwell Automation company, is the #1 maintenance management platform. It combines asset, work order, and parts management tools with high-powered cloud and mobile capabilities, the most open integration network, and AI-driven insights. Get a complete view of work, parts, costs, schedules, and KPIs. Connect shop floor IoT solutions and corporate IT systems to improve asset performance, communication, business results, and sustainability. Join over 3,000 companies using Fiix.
Who Uses Fiix?
Fiix's CMMS software is the easiest way to plan, track, and optimize maintenance in manufacturing (discrete and process), oil and gas, utilities, construction, warehousing, distribution, and more.
Fiix Details
Rockwell Automation
Founded in 2008
Fiix pricing
Starting Price:
US$45.00/month
Yes, has free trial
Yes, has free version
Fiix has a free version and offers a free trial. Fiix paid version starts at US$45.00/month.
get a free trial
Fiix Details
Rockwell Automation
Founded in 2008
Fiix videos and images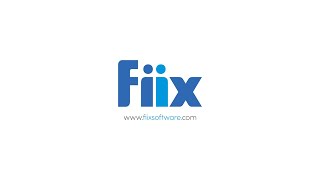 Fiix deployment and support
Support
Email/Help Desk
FAQs/Forum
Knowledge Base
Phone Support
Chat
Deployment
Cloud, SaaS, Web-based
Mac (Desktop)
Windows (Desktop)
Android (Mobile)
iPhone (Mobile)
iPad (Mobile)
Training
In Person
Live Online
Webinars
Documentation
Videos
James A.
NA World class Manufacturing Manager in US
Verified LinkedIn User
Industrial Automation, 501-1,000 Employees
Used the Software for: 6-12 months
Fiix Fixed our Maintenance Organization
Pros:
Fiix is an incredible package for companies looking for a flexible CMMS. The Work Order System and it's flexibility to schedule tickets to Machines, Assets or Projects is very useful in our organization. We have a smaller maintenance department so we mix our activities with both in-house and contracted technicians. The Work Order system allows for us to assign an open ticket to a project that can then be tracked and closed after the vendor has completed the work.
Cons:
When it comes to a downside to this software I haven't really found one yet. The customer service and flexibility has made it very easy to transition. If I had to point to one thing it would be that we could reuse some of our field names from the old database, but this was easily overcome by a great on-boarding. experience
Alternatives Considered: IBM Maximo, SAP SuccessFactors HCM Suite and SyteLine
Reasons for Choosing Fiix: We made the switch because our home grown system became to cumbersome for tracking what needed to be done. It was very dependent on the maintenance department knowing the schedule because the was no scheduling feature. Managing the activities that were aging was lost to upper management and breakdowns became our bottleneck.
Switched From: Oracle Database
Reasons for Switching to Fiix: I have been in maintenance systems for nearly 25 years. I have been on the ground floor creating sytems(TMS), reworking systems for companies (Infor and Oracle), and installing new systems(Maximo). Fiix, offered my company a cloud based system that was very flexible, had a great scheduling system, adaptable database tables, excellent Work Order system, Templates for easy upload of older data, easy to understand graphical interface, and Superior Customer service, support and experience team. In short it is everything I would have wanted if I had created a new system from the ground up. Fiix has Fixed our maintenance needs and more.
Ryan H.
HVAC Department Lead in US
Construction, 11-50 Employees
Used the Software for: 1-5 months
This will carry us through scaling up
Comments: I generally love the platform and its capacity/depth for our assets. This will likely be moved over into our other departments (Machinery, Construction) as I finish developing and implementing this for our HVAC PM department.
Pros:
I love the cross-integration between my field technicians, accounting, and warehousing. My equipment has all of the attached parts information that relates back to my warehouse as we consume materials and notifies my accounting and warehousing teams when we're below our required threshold. This is incredible software, it's able to keep all of our invoicing together and associate it with a track record of each part's purchasing history and cost over time. Very excited to use this to its fullest.
Cons:
There are some things that would be nice for the initialization phase of creating all of the assets, namely that "save and create another" asset should carry over much of the prior item's data. For those of us without a csv to upload into Fiix, it seems easiest to go through each plant by asset type, so much of the data stays the same from asset to asset, until that type is finished. Often times, I ended up going back through to double check my new assets before moving on to creating the next new type of asset (i.e. AHU to RTU to MAU, etc. ). Also, it would be nice to have a standard daily report that can include a technician's work from the day, including the actual photos uploaded by them, and have it sent to a set list of email addresses.
Verified Reviewer
Sr. Mechanical Engineer in US
Verified LinkedIn User
Electrical/Electronic Manufacturing, 51-200 Employees
Used the Software for: 2+ years
Good value for the pricing.
Comments: Billing and subscription service has been easy to navigate.
If an issue cannot be resolved quickly , Fiix has been helpful to find a work-around.
In general, Fiix is slow to respond to customer service requests and feature additions.
Pros:
Work orders are easy to generate and scheduled maintenance setup is straightforward. Nested PMs and event triggers are great for "if-then" scenarios where more work is required based on the results of a regular PM. Reports are customizable with the upper-tier account. Inventory management is quick and easy when the system is used on a tablet or smart device. The mobile app is easy to set up and use. Permissions for highly customizable for user groups.
Cons:
Asset codes and model number are not visible on the asset list; The user has to view the asset to see the information. Only a Grainger account can be linked for inventory lookup. Most inventory cannot be populated automatically by part number. However, in Fiix's defense, it may be difficult to get permission from vendors. The report writer uses SQL code, but all of the SQL functions are not available in the interface. WO review and approval from technician to engineer to management is not automated.
Alternatives Considered: IBM Maximo and eMaint CMMS
Reasons for Switching to Fiix: Cost and functionality.
Thom R.
Maintenance Supervisor in Canada
Automotive, 11-50 Employees
Used the Software for: 2+ years
FIIX software
Comments: Good
Pros:
ease of use and tech support and the training from the service techs
Cons:
Most of the reports that we need to use are in the next higher tier. Have to do many work arounds to generate the reports I need
Aaron D.
Manufacturing Engineer in US
Electrical/Electronic Manufacturing, 10,000+ Employees
Used the Software for: 1+ year
14 months into FIIX use
Comments: Overall experience, we received a product we could quickly and easily fill but then with further review most of that info needs to change and be improved. Once again I think the software needs a bit more standard structure for initial asset inputs. I think an onsite installer with more practical manufacturing environment would have also helped. One example, we were told to set each PM completion time to 10% of PM frequency which is basically impossible in our field. A Monthly PM only allows 3 days to complete when all Maintenance teams would expect to be compliant to complete PM at anytime within the 30 days in each month.
Pros:
The open architecture and ease of adding assets and PMs
Cons:
The same as what we originally liked. The open architecture allows users to create assets without much of the info needed within a PM system. Asset creation should be more structured and then allow additional inputs for special info but asset should require info about model serial number purchase and current cost. Since we began the entries without this info, I can add it later but info won't be standard for all assets unless I remove each and add back once I determine all info needed for each. It was nice not to need this info in beginning but makes the product I have less useful that it would have been if we were forced to add this standard information from the begining
Alternatives Considered: MPulse, ManagerPlus, SyteLine, eMaint CMMS and Infor CloudSuite EAM
Reasons for Switching to Fiix: Two sister plants recently began using this software and the hope was to be able to put all plants under one umbrella