What Is UKG Pro?
UKG Pro delivers unique, culture-driven solutions for midsize to large enterprise companies to support their people through the major and everyday moments they experience while a part of your organization. From paying your people to supporting them, connecting to developing them, and everything in between, UKG Pro is the powerful HCM suite you need to grow and champion meaningful experiences for your people across the globe.
Who Uses UKG Pro?
From payroll to performance, to HR service delivery to employee voices and beyond, transform the way your people work thanks to complete insights and proactively delivered guidance.
UKG Pro Details
UKG
Founded in 1977
UKG Pro Details
UKG
Founded in 1977
UKG Pro videos and images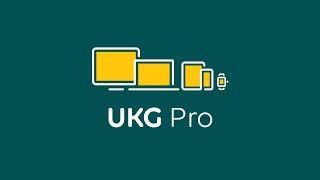 Compare UKG Pro pricing with similar products
Starting price
N/A
N/A
N/A
N/A
UKG Pro deployment and support
Support
Email/Help Desk
FAQs/Forum
Knowledge Base
Phone Support
24/7 (Live rep)
Chat
Deployment
Cloud, SaaS, Web-based
Android (Mobile)
iPhone (Mobile)
Training
In Person
Live Online
Webinars
Documentation
Videos
Ashley R.
HRIS Administrator in US
Verified LinkedIn User
Health, Wellness & Fitness, 501-1,000 Employees
Used the Software for: 2+ years
What's not to love here?
Comments: I've been using UltiPro for nearly 8 years now and the service is amazing. I love the people and the tenure is long at this company. I like working with the same folks sometimes as we develop a friendship. They are open to feedback and are responsive and I really like how they take their time to help you understand your request is being met.
Pros:
I like the ease of use of the tool. It's user friendly and there's so much you can do in the software. UltiPro is always finding new ways of making their tool better and I love that part.
Cons:
What do I like least about this is that there's not an assigned payroll specialist to a company.. Even if the option is to pay extra per year to have one. If we have a payroll person who needs help or they resign and we are left payroll person-less, it would be nice to have a designated person to assist... Only other thing I didn't like the most is that the Performance Management module isn't as customizable as I'd like... would love the option to make all items editable and the option to remove/hide certain drop downs, etc..
Jeannette C.
HRIS Administrator in US
Automotive, 201-500 Employees
Used the Software for: 2+ years
Alternatives Considered:
AAA Human Resources Review of UKG Pro
Comments: I am very happy with this product. We have added several additional UKG modules to the core system and they all work well together.
Pros:
The SSO feature, all the modules and the core system work around single sign on. So no multiple signing in.
Cons:
The benefit side of the system needs more work. We do not have Benefit Prime. We are using what was provided in the core system.
Zackary Z.
Inventory Purchaser in US
Automotive, 501-1,000 Employees
Used the Software for: 1+ year
All In One Stop
Pros:
Great features to communicate anything with all employees. Database for all employees including a directory, easy portal for time clock management, benefits, file sharing, training, etc.
Cons:
No complaints. Everything works how it should. Can feel clunky or laggy at times, but nothing too much to handle.
Nicole F.
HR Leader in Canada
Legal Services, 1,001-5,000 Employees
Used the Software for: 1+ year
Terrible product
Comments: Poor experience. Implementation team isn't great or knowledgeable about the proxy or HR processes, which means they can't effectively help you get the most out of the tool. Once launched, you'll encounter many issues and glitches and the service team provides slow responses and doesn't always resolve things. Beyond that, the system is clunky to use and will likely slow down your HR processes and make it difficult to extra meaningful data from the system because reporting is not robust. Overall, very poor experience.
Pros:
If you have limited budget and not many online processes in HR, on the surface, Ultimate may have a number of features that will help you transition from paper processes to online. There are many simple features for recruiting, payroll, core hr, training and more.
Cons:
Seems to grow by bolt-on and acquisition, which means data sharing between modules isn't seamless and features and functionality aren't well built out. For example, the recruitment module is clunky and difficult to use - very outdated compared to other applicant tracking systems on the market. You would be better off using an external applicant tracking system that had better functionality, than to use Ultimate. Same thing for time and attendance - the user functionality and interface isn't at all intuitive or friendly. That product looks and feels like it was built 20 years ago. Go with something else and don't pay to use Ultimate, as it will slow things done for hiring managers, employees and HR. These types of problems are pervasive with the tool and, as a result, it may make sense to only use Ultimate for simple payroll processing and very basic core HR. Anything more and you'll be overpaying for outdated software.
Ultimate Software Response
3 years ago
Hi Nicole, thank you for your feedback. We're really sorry to hear you are having a less-than-stellar experience with us. We appreciate you taking the time to provide feedback and I have shared your comments with the team to help us improve. We hope you have a wonderful day.
Amelia N.
Inventory Coordinator in US
Hospitality, 5,001-10,000 Employees
Used the Software for: 1+ year
Everything in one place
Pros:
I love that everything I need for managing my employment is in one place. There are great tools for predicting my paycheck, which lets me plan better for deductions, and for choosing and changing my benefits selection.
Cons:
It can be hard to learn new functions if I don't immediately find them intuitive. I often find myself thinking that a function must exist somewhere, but that I don't know where to find it.