What Is Mindbody?
Mindbody elevates your customer experience - from the moment they find you on our app to their next visit. Automation doesn't stop at scheduling and business management. Send personalized email and text campaigns at the push of a button. Build your brand with a custom app, filled with all your services and deals. Save time and give your clients the attention they deserve. Schedule your free demo today.
Who Uses Mindbody?
Fitness, beauty, and wellness businesses wanting to provide the best customer experience possible from browsing to booking and beyond.
Mindbody Details
Mindbody
Founded in 2000
Mindbody pricing
Starting Price:
£109.00/month
Mindbody paid version starts at £109.00/month.
Mindbody Details
Mindbody
Founded in 2000
Mindbody videos and images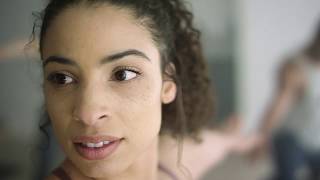 Mindbody deployment and support
Support
Email/Help Desk
FAQs/Forum
Knowledge Base
Phone Support
Deployment
Cloud, SaaS, Web-based
Mac (Desktop)
Windows (Desktop)
Android (Mobile)
iPhone (Mobile)
Garrett E.
CIO in US
Verified LinkedIn User
Hospital & Health Care, 51-200 Employees
Used the Software for: 2+ years
Learn It and Use It
Pros:
I can not state more clearly that Mindbody is the leader in what they do. They have their faults because of the way it was designed originally but they are working on those every day but no system on the market is better. I have a feeling that a couple years from now, they be much larger than what they even are now.
Cons:
the old design structure of the base platform could use some updates, which they are aware of
Alternatives Considered: WellnessLiving
Reasons for Choosing Mindbody: This handles so much more of the business operations
Switched From: WellnessLiving
Reasons for Switching to Mindbody: it is a clear leader in the field
Retail, 2-10 Employees
Used the Software for: 2+ years
Source: SoftwareAdvice
I like it but..
Comments: Mindbody sets a high bar for business software. But unfortunately their quality of customer services does not match the high premium you pay. There are definitely softwares out there that will suit exactly what you are looking for with a support team that is willing to help you in every way at a fraction of the cost.
Pros:
Mindbody is like driving a fully loaded Mercedes Benz. Looks pretty. Has all the features. Very custom and detailed.
Cons:
Con: way too expensive. customer service plummeted. Not accommodating. Does not matter if you are a long term customer I feel like I am just a number and they could care less if they lose you as a customer or not.
Alternatives Considered: Square Appointments, Booker, Vagaro and Rosy
Reasons for Choosing Mindbody: I outgrew schedulicity and needed more features that they weren't offering at the time.
Switched From: Schedulicity
Reasons for Switching to Mindbody: Because Mindbody at the time was an all inclusives software with all the features I was looking for and the price was amazing when I first signed up in 2015.
Sara G.
Client Care Rep II in US
Banking, 201-500 Employees
Used the Software for: 2+ years
This app lives on the front screen of my phone and is used daily
Pros:
I love that I am prompted to review classes right after they conclude when my memory is fresh. I love that I can follow different coaches, and explore other studios and classes I might be interested in my area.
Cons:
There really isn't anything that I've encountered that didn't work well.
Ryan C.
Chiropractor in US
Health, Wellness & Fitness, 2-10 Employees
Used the Software for: 6-12 months
Way too expensive for what you get. Currently the online booking App displays doesn't work
Comments: Not great. I have reached out to support twice in the past month regarding the issue with the App showing all the wrong appointment times and patients being unable to book. As this is the primary function of the software (and 5 times more expensive than my last software) I told them I need to get out of my contract so I can get a product that works, and they so far refuse, Even though they admit the App is broken. Their response is they can just remove my business from the App. (I pay for this, I want the features.) It also often takes Support several days to respond to support requests, which is very frustrating when you're having a issue. This Software is definitely not worth the $260 a month. I was paying $50 for Acuity and it was a better product, and I will be switching back as soon as I can get out of this contract.
Pros:
It has a lot of features if you are able to figure out the quirks of the software. The Mindbody App can be really nice, (but right now mine is broken and is limiting the ability for patients to schedule.)
Cons:
First off, there is no trial period or Demo that allows you to play with the software and soft launch for you to test to make sure it works for your application, and they force a 12 month subscription. A lot of things they told me the software could do, that it does not in fact do. I learned the hard way that this system is geared much more towards classes and not services. A lot of features I was told to work are things like the waiting list feature, but that is only for classes. (it was a huge reason why I picked the software.) The software can be really clunky and is way too finicky. I have used 4 or 5 different booking platforms in the past and this by far is the least user friendly. The services widgets that go on the website are nowhere near as modern looking as the class widgets, the widget on my website looks like it came straight out of Windows 95, which on a nice designed website looks terrible. The biggest issue, that has apparently been going on for more than a month is that the Iphone App apparently has a bug that has caused my office's availability to show completely wrong times to book. When I log in under the patient app it shows times available for booking that I am not even in the office for. When a patient goes to book one of those times a error pops up. I had several patients reach out to me for a matter of weeks telling me they were having issues booking which I thought was user error but Mindbody confirmed it is on their end.
Melissa N.
Fitness center manager in US
Health, Wellness & Fitness, 11-50 Employees
Used the Software for: 6-12 months
Mindbody is a one stop shop to mange your gym
Pros:
It allowed me to manage memberships, class schedules, employees schedules all in one place
Cons:
Sometimes I noticed there were glitches where I may have to enter in information twice but they were minor and did not keep me from refreshing a page and getting my work done
Alternatives Considered: Zen Planner
Reasons for Switching to Mindbody: The ratings, reviews, and pricing