15 years helping British businesses
choose better software
What is SAP Concur?
SAP Concur takes companies of all sizes and stages beyond automation to a completely connected spend management solution encompassing travel, expense, vendor invoice, compliance and risk. Our global expertise, industry-leading innovation and dynamic ecosystem of diverse partners and applications unlock powerful insights that help businesses reduce complexity and see spending clearly, so they can manage it proactively.
Who Uses SAP Concur?
Our customers range from small businesses to the Fortune 500. We have the spend management solutions you need today, and can grow with your business tomorrow and beyond.
Where can SAP Concur be deployed?
Cloud-based
On-premise
---
SAP Concur support
Phone Support
24/7 (Live rep)
Chat
SAP Concur pricing
Starting Price:
Yes, has free trial
No free version
SAP Concur does not have a free version but does offer a free trial.
Pricing plans
get a free trial
SAP Concur support
Phone Support
24/7 (Live rep)
Chat
SAP Concur videos and images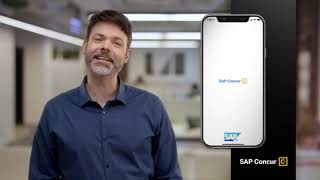 Features of SAP Concur
ACH Payment Processing
Accounts Payable
Accounts Receivable
Activity Dashboard
Alerts/Notifications
Approval Process Control
Approval Workflow
Audit Trail
Bank Reconciliation
Billing & Invoicing
Booking Management
Cash Management
Categorisation/Grouping
Compliance Management
Core Accounting
Corporate Card
Customizable Fields
Dashboard
Data Extraction
Duplicate Payment Alert
Electronic Funds Transfer
Expense Tracking
Financial Reporting
For Medical Purposes
For Small Businesses
General Ledger
Invoice Creation
Invoice Management
Invoice Processing
Mobile App
Mobile Receipt Upload
Multi-Currency
Online Booking
PO Reconciliation
Policy Management
Purchase Order Management
Receipt Management
Reimbursement Management
Remote Access/Control
Reporting & Statistics
Reporting/Analytics
Restriction Management
Spend Analysis
Spend Control
Time & Expense Tracking
Time Tracking
Vendor Management
Alternatives to SAP Concur
Timothy
Technical Account Manager in US
Verified LinkedIn User
Computer Software, 51–200 Employees
Used the Software for: 2+ years
Reviewer Source
Straight forward business expense tracking
Pros:
SAP Concur does a great job of managing most of the aspects of business travel (booking the flight, hotel, and rental car) so that you don't have to manage receipts.
Cons:
The sync between SAP Concur and the credit card company sometimes was sluggish. A charge would be settled on the credit card but still not come through to SAP Concur or a Pending charge would show up that you would need to delete, triggering a justification workflow.
Sofia
Brand Manager Nova in US
Consumer Services, 5,001–10,000 Employees
Used the Software for: 2+ years
Reviewer Source
Keep excellence in mind. SAP Concur is a game changer.
Comments: Trustworthy and secure. I am happy with SAP Concur so far. I highly recommend.
Pros:
SAP Concur saves time, energy and cuts down cost. I specifically want to recognize the relentless efforts I got from the help desk during my implementation stage. They are always ready to assist. Integration and launching was smooth. The software is quite updated with automation which makes it ideal for us.
Cons:
Good from all angles. I don't have complaints.
Enrique
Vice President, Human Resources and Administration in US
Verified LinkedIn User
Construction, 51–200 Employees
Used the Software for: 2+ years
Reviewer Source
Good luck trying to get support
Comments: Generally positive experience during the sales process, in implementation, and while an active customer/user. Absolutely awful experience post-disconnect, which would keep me from ever considering SAP Concur as a partner again in the future. Unfortunately can't recommend SAP Concur for expense reporting.
Pros:
SAP Concur has long been the industry standard for expense reporting and travel management, and so it was the natural choice when we were looking for a new expense platform several years ago. The sales process was straightforward (no negotiation or haggling needed as their price is their price), and implementation was planned and handled well by the assigned Concur team and our internal resources. Adequate training was provided for both administrators and end-users, so rollout and adoption of the new platform was pretty seamless. User experience was generally positive even if the platform was somewhat dated and not as user-friendly as competing options.
Cons:
Unfortunately SAP Concur's customer support, particularly during the disconnect process, was abysmal. When we requested the disconnect, we were offered no guidance or information from our customer success team re: how/when to download archived data, even after multiple requests by phone and in writing. Concur ended up disconnecting our site prior to making the download available, making it impossible for us to get to this critical data. We had to jump through countless hoops to get our site reactivated, download all the data, and then request another disconnect. In total, this debacle lasted almost five months. Could all have been avoided if the customer success team had communicated, responded to inquiries, and simply followed what I have to believe are well-documented Concur procedures for assisting clients through the disconnect process.
Alternatives Considered: Emburse Certify Expense
Reasons for Switching to SAP Concur: Better integration with our corporate credit card programs
Grace
Project Manager in US
Verified LinkedIn User
Retail, 5,001–10,000 Employees
Used the Software for: 1+ year
Reviewer Source
A simple tool to track expenses and travel management
Comments: Concur streamlines the process of reserving flights, hotels, and rental vehicles, as well as keeping track of my trip spending. It's challenging to multitask while constantly moving, but Concur makes it easy and safe.
Pros:
It's also highly safe to use on any gadget, thanks to the necessity of a passcode. The expense is generated instantly thanks to the receipt upload function in Expenseit. This makes dealing with the massive monthly spending reports a breeze.
Cons:
Especially when it comes to making travel arrangements, Concur could use a more user-friendly design. Once a day and time have been selected, it would be great if the flights could be filtered more precisely.
Verified Reviewer
Verified LinkedIn User
Banking, 201–500 Employees
Used the Software for: 1+ year
Reviewer Source
SAP, an entire world.
Comments: It's a great tool. Excellent to use in a financial company that changes often and acquire new business.
Pros:
The way it organize all data and information of a department /company. The way it's clear for each one of us depending on our duties.
Cons:
To navigate in the system for some of my colleagues can be stressful since not everyone is computer savvy, there is a lot of information that can be more minimized depending on each one of our duties since not everyone does the same thing.