What Is Tailwind TMS?
Web-based TMS software - accessible from the office, home, or wherever you need to be. Start your FREE trial in seconds. Tailwind is built for trucking companies, freight brokerages, and those that do both. Our all-in-one TMS helps manage operations, customers, dispatch, admin, and includes a free POD capture app for all your drivers.
Who Uses Tailwind TMS?
Small to mid-sized trucking companies that prefer a truly web-based TMS (not client-server), as well as a 'Free' getting-started price tag (and $99/month after) compared to a $30K+ one.
Tailwind TMS Details
Tailwind Transportation Software
Founded in 2002
Tailwind TMS Details
Tailwind Transportation Software
Founded in 2002
Tailwind TMS videos and images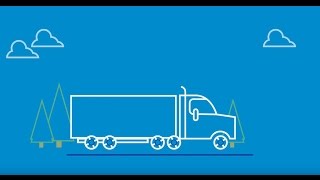 Compare Tailwind TMS pricing with similar products
Starting price
US$99.00/month
US$79.00/month
N/A
US$99.00/month
Tailwind TMS deployment and support
Support
Email/Help Desk
FAQs/Forum
Knowledge Base
Phone Support
24/7 (Live rep)
Chat
Deployment
Cloud, SaaS, Web-based
Mac (Desktop)
Windows (Desktop)
Android (Mobile)
iPhone (Mobile)
iPad (Mobile)
Training
In Person
Live Online
Webinars
Documentation
Videos
Larry F.
Owner in Canada
Verified LinkedIn User
Transportation/Trucking/Railroad, 2-10 Employees
Used the Software for: 2+ years
Tailwinds is my office support staff
Comments: My company has made great advances because the software allowed me to have good record keeping and dispatches with information not having all the extra paperwork in files but only the backups. Efficiency of what this has allowed me to do by giving me the time. can do the work of 3 people
Pros:
There are many features that make it the ease of taking little time for paperwork when doing dispatch and keeping track of loads. You will have information on Loads, Customers, Vendors at your fingertips There is a superb support staff that is there to help.
Cons:
I have a hard time finding something i don't like Are there some that could improve? Yes and they have worked on them and made them 100%
Frank L.
Director of Transportation in US
Automotive, 51-200 Employees
Used the Software for: 6-12 months
Transportation Software for an Auto Auction
Comments: Overall, I researched numerous Transportation Apps and this one had the best features for our industry. It seems more suited to brokers than an auto auction but it works well. The customer service has been exceptional. The price point is a little high considering the lack of GPS and driver's app functionality.
Pros:
What I liked most about the software is that it is very versatile. It tracks everything for us from pickups and deliveries. For the first time, we are able to quantify the value of transportation in a market of ever-changing agreements and pricing.
Cons:
What I like the least from the software is that the drivers App doesn't show enough information for the pickups and deliveries. Also, there is no GPS integration for the drivers. With other Apps, drivers can just press the address and it automatically sends them to Google maps or Waze. Additionally, there should be an integrated GPS for truck routes to avoid non-commercial routes, low bridges, and tight intersections.
Tailwind Transportation Software Response
11 months ago
Hi Frank, Thanks for your review and the feedback! We will update our development team with your suggestions to see what changes may need to be made. Our integration with EZ-Track also provides you with free load tracking--25-loads tracked in our Pro tier, 50 in Enterprise, and unlimited tracking in our Unlimited tier!
Altaf M.
Vice President in Canada
Transportation/Trucking/Railroad, 11-50 Employees
Used the Software for: 1+ year
Alternatives Considered:
Powerful Tool for Small to Medium Trucking Operations.
Comments: Tailwind is a must have for any trucking company, big or small. Using tailwind has really cut down the amount of time spent each month on administrative tasks. We are looking forward to growing with Tailwind and are excited to see the software evolve.
Pros:
The biggest pro for tailwind is its customer service and development team who take your feedback very seriously and are always ready to help you out The software changes every day and if there is a feature or functionality that may not be available, a simple suggestion of yours might just be in the next update. Another pro of the tailwind software is the pricing. When compared to other TMS's, the tailwind system offers the same features of the enterprise and large suite transport systems bundled in an affordable system that you can really customize to fit your needs, and there is no initial setup cost like many other programs. Tailwind also offers free webinars every week for you to either brush up on the software or train a new employee which is very convenient. The system is online based so you are able to access it anywhere and at any time and does not require you to set up a server in your office like many others. One of our favorite features of this software are all the integration, the tailwind team has partnered up with the best service providers (Truckertools, Border Connect,RMIS etc), in the transportation industry to provide an immersed experience when using the software.
Cons:
There are not many cons to Tailwind but being an online-based system comes with its negatives as well, and the biggest downfall of the system is that it can be very sluggish at times taking a few seconds to load between screens, and does not fully load the page at times. The software also lacks the ability of end-user customization of documents and the interface. Another con is that the software is mostly designed as a full truckload system and lacks in features for the consolidation of LTL. The accounting portion could use some work as well.
Tailwind Transportation Software Response
11 months ago
Hi Altaf, thanks for the great review! We're glad to hear that Tailwind has helped you reduce the time spent on administrative tasks so you can focus on growing your business!
Lucy S.
Accountant in Canada
Transportation/Trucking/Railroad, 11-50 Employees
Used the Software for: 2+ years
Cost Effective
Comments: Very nice person and good customer service. But frustrated when you lost some important features in the previous version and make it more difficult to track your operation result ; and they do not provide the option to generate a new report even if all the data are in the a table. However, if your business is not involved complexity transactions, the functions maybe good enough for you.
Pros:
It is affordable software and customer service is good.
Cons:
Week on software developer side. They make things ease out for themselves when transfer to the new version.
Peter K.
Director Finance in Canada
Transportation/Trucking/Railroad, 11-50 Employees
Used the Software for: 2+ years
Using Tailwind
Comments: Great experience. Easy to use and support is at your fingertips with high quality videos tutorials. technical support is very responsive should you require assistance.
Pros:
Web based interface with proven stability is a key factor to the Tailwind Product. It does everything you need in terms of a transportation management system.
Cons:
No ability to tap into the database and create custom reporting on your own without creating an expensive API.
Tailwind Transportation Software Response
11 months ago
Hi Peter, thank you for the review. Our new Unlimited tier that we launched in September includes API web-hooks which might help.