Local product
What is Evotix Learn?
Our award winning microlearning and engagement app is awesome at delivering video learning, comms and quizzes to all corners of the earth.
We're ideal for any business, especially those over 250 employees, as we can deliver at scale and at speed.
We then gather deep insights to better understand the impact engagement and learning has on business results and your people.
Who Uses Evotix Learn?
Organisations with a lot of remote, deskless workers such as Supermarket Retail, Healthcare, Manufacturing and Transport.
Where can Evotix Learn be deployed?
Cloud, SaaS, Web-based, Android (Mobile), iPhone (Mobile), iPad (Mobile)
About the vendor
Evotix
Phone Support
Chat
Languages
Not provided by vendor
Evotix Learn pricing
Starting Price:
Not provided by vendor
Evotix Learn offers a free trial.
About the vendor
Evotix
Phone Support
Chat
Languages
Not provided by vendor
Evotix Learn videos and images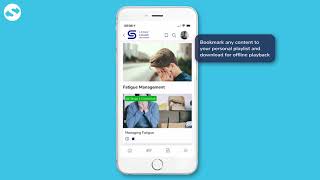 Features of Evotix Learn
Asynchronous Learning
Built-in Course Authoring
Content Library
Content Management
Content Sharing
Course Management
Course Tracking
Employee Engagement Software
Employee Portal
Gamification
Learner Portal
Learning Management
Learning Paths/Tracks
Mobile Learning
Multi-User Collaboration
Progress Tracking
Reporting/Analytics
SCORM Compliance
Self-Service Content Curation
Social Learning
Synchronous Learning
Tests/Assessments
Alternatives to Evotix Learn
Jorge V.
Director of Digital Learning in UK
Verified LinkedIn User
Human Resources, 11-50 Employees
Used the Software for: 1-5 months
A world of possibilities!
Comments: StoryShare allows us to quickly and easily evolve and grow our content and learning journeys for our users. We can find upload many different forms of content - audio-visual, articles, pdf, SCORM files - and easily add them to a Stage, a Mission, or a Level. This keeps the learning fresh and interesting for users and keeps content current.
Pros:
From the perspective of an administrator, StoryShare is really easy to use! It's easy to upload content and then structure that content into Stages, Missions, and Levels. StoryShare allows for multiple forms of content - audio-visual, pdf, article, SCORM - which allows us to repurpose our existing content, which is a great plus!
Cons:
My only feedback on something that needs improvement is the quiz stage. While it's easy to create a quiz, there is a preset that means you must set a pass-mark for the quiz.
StoryShare Platform Response
last year
Great, thanks for the review and the feedback Jorge. Quizzing is on our Roadmap so we'll be sure to include these comments in our design.
Aidan M.
Application Development Manager in UK
Transportation/Trucking/Railroad, 10,000+ Employees
Used the Software for: 1+ year
Proactive and engaging.
Comments: StoryShare are a professional outfit who pride themselves on developing a close working relationship with their clients to ensure the project brief is fully understood and all parties are fully engaged. Working with the team has been a pleasure as they are always so approachable. Their techincal abilities have never been in question and we have developed an authenticated mobile app that provides organisational information that is easy to access.
Pros:
First and foremost the StoryShare app platform is really easy use and content rich articles can be created and published within moments. The app frontend is even easier to use and colleagues can access content anytime, anywhere across mulitple devices. Following recent upgrades, Storyshare introduced multi-authentication via respective organisations single sign-on solutions (SSO) which improved the apps security and accessibility.
Cons:
Improvements could be made to the look and feel of the app, mainy the use of more colour. It has a very flat feel to it, especially when viewing on larger devices. As a standalone product, this app has had issues with the integration and connections with other software applications, but this is steadiliy improving.
Alternatives Considered: Microsoft 365
Reasons for Switching to Evotix Learn: At the time this mobile app project presented itself, StoryShare were in a poisition to provide a solution that would be up and running very quickly, ahead of where the current organisation were currently placed.
StoryShare Platform Response
last year
Thank you for the feedback Aidan. We're glad to receive comments on the working relationship with the human side of the service and delighted that we've left a positive impression. Many thanks
Sameer A.
CD Academy Lead in United Arab Emirates
Consumer Goods, 10,000+ Employees
Used the Software for: 1-5 months
Story Share Learning App
Comments: good application with a great support team.
Pros:
The push notification and the self paced creation and upload of the content. on the application side and the ready support at anytime on the backend.
Cons:
The guide on how to pilot the product in new markets.
StoryShare Platform Response
last year
Thank you for the feedback Sameer, much appreciated. We will ensure to look at our deployment process and how to make our guidance on piloting the application in new markets a lot better.
Peter S.
Operations Manager in UK
Management Consulting, 2-10 Employees
Used the Software for: 2+ years
StoryShare Learn: An Administration Perspective.
Comments: I experience StoryShare as a content / site administrator on behalf of a major global client. It is primarily being used to deliver operational information and learning to a dispersed, remote audience in multiple languages - using Android mobile devices.
The administration options are straightforward in that it allows the client team to perform content management and user management functions without needing a high level of IT expertise. This is particularly valuable to clients who do not want to pay a third party to perform actions they can do in house - but equally don't want to employ dedicated in-house specialists to manage the system. Beyond a certain level of aptitude, you need no special skills. The platform has potential beyond it's current usage. Out of the box it can be accessed through browser, tablet and mobile devices - which allows the client to use it in different working environments, and both on-line and off-line modes.
Pros:
In the latest incarnation it has become for more flexible, has a more attractive user interface, offers far more scope in terms of how content can be deployed and managed - key feature, the ability to deploy multiple learning programmes in the same application.
Cons:
User roles and functions within the role could be better defined - eg Basic user too limited, higher user levels too powerful. Inadequate granularity of permissions in the middle ground.
StoryShare Platform Response
2 years ago
Thank you for the review. Glad we can provide autonomy to admins in the back-end and strive to a truly self-service SaaS model.
Sharon W.
Regional Account Manager in UK
Events Services, 1,001-5,000 Employees
Used the Software for: 2+ years
My Experience with StoryShareLearn
Comments: Amazing throughout the process of understanding our needs and objectives, through implementation with their dedicated team and ongoing support as and when required.
Pros:
Ease of use and utilises technologies already invested in, helping us to maximise ROI. Has really helped to drive engagement and help everyone within the organisation stay connected and be productive
Cons:
Nothing. As long as an organisation has a clear strategy of how they want to drive engagement and are committed to implementing this, this is a great solution for the enterprise
StoryShare Platform Response
last year
Thank you so much for the helpful review Sharon. It's great to understand more about the positive experience of working with the people behind the product, which is so important for us too.