What is Meta for Business?
Social media marketing solution that helps businesses create personalized marketing plans based on targeted audience and budget.
Who Uses Meta for Business?
Not provided by vendor
Where can Meta for Business be deployed?
Cloud, SaaS, Web-based, Mac (Desktop), Android (Mobile)
Countries available
United States
Countries available
United States
Meta for Business videos and images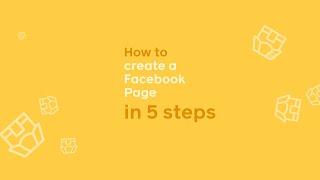 Compare Meta for Business pricing with similar products
Features of Meta for Business
Activity/News Feed
Automated Publishing
Content Management
Group Management
Media Library
Multi-Account Management
Post Scheduling
Real-Time Chat
Reporting/Analytics
Social Promotion
Alternatives to Meta for Business
Reviews of Meta for Business
Chris S.
Managing Director in Zambia
Verified LinkedIn User
Transportation/Trucking/Railroad, 2-10 Employees
Used the Software for: 2+ years
Alternatives Considered:
Bang for Bucks
Comments: Exceptionally good. With one to one training, you maximise your investment returns
Pros:
Facebook had their employee Israel contact me and walk through the process with each targeted campaign. He was exceptional
Cons:
Nothing much as yet. Once you're trained it is very user friendly
César C.
Computer engineer in Panama
Verified LinkedIn User
Computer Hardware, 2-10 Employees
Used the Software for: 2+ years
A new way to sell
Comments: Meta Business is a great tool for businesses and entrepreneurs, now with tools like these it is easier to reach the general public and carry out much larger marketing campaigns. It's a great addition to the Meta ecosystem.
Pros:
This is a tool that falls as a blessing for small businessmen or entrepreneurs, it is a tool that allows you to trade and promote products with incredible ease. The scope of being a Meta can be huge, which is great for businesses big and small. The communication with the client is very good and fast, and that is very important.
Cons:
I have had no problems with the platform, the only bad point has to do with the interface which can be difficult to understand at first.
Retail, Self Employed
Used the Software for: 6-12 months
Alternatives Considered:
Great until you gain followers
Comments: I had no problems until they magically informed me that I lost access to all my posts and items. Over 380 listings were deleted.
Pros:
I really enjoyed how I could link my business to my personal Facebook Page and interact as my business page or personal page. It made it easy to have everything in one platform. I can also easily manage users and schedule different content to be posted.
Cons:
My first few months with this software was great. The setup and tools are limited when creating a shop. There's not much room to customize your shop. Once I reached over 100 followers my page all the sudden couldn't post my listings on the marketplace. I reached out to chat with a live agent (which is almost impossible to find, it took me about an hour to find the support information). They told me they had to send it to their team to recreate the issue. After two weeks of "looking into the problem" and sending screen recordings, they said the function was taken away until mid 2022. In summary, I lost all my content and cant post or advertise my store on the marketplace anymore.
Tarell B.
Customer Service Rep in Jamaica
Outsourcing/Offshoring, 501-1,000 Employees
Used the Software for: 2+ years
Easy to use
Comments: My overall experience with Meta is great. I don't regret switching over.
Pros:
I like the many feature and functionality but content management is key for me as I do social media marketing.
Cons:
Meta is the best apart from server issue from time to time which is understandable.
Hossamudin H.
Founder in Egypt
Verified LinkedIn User
Education Management, 2-10 Employees
Used the Software for: 2+ years
Great for influencers, and marketers
Comments: Excellent!
Pros:
The latest update is super useful. I manage all my pages (facebook, and instagram) from one dashboard. I cancelled subscription from other third party tools.
Cons:
Well, I'm not sure after the latest updates if there's something not to like. I believe it is great now.