Local product
What is White Label Loyalty?
White Label Loyalty is a loyalty and marketing platform that allows medium & enterprise businesses to acquire, understand, engage, and retain customers, whilst providing seamless and bespoke reward experiences to customers. Our flexible architecture allows you to go beyond just transactions to build a complete picture of your customers' activity. With configurable rules in the reactor engine, you can reward any customer behaviour. Integrate seamlessly via an API and run data-driven campaigns.
Who Uses White Label Loyalty?
Our flexible architecture and modular technology fits any business use case. Our solution serves mid-market & enterprise customers across retail, consumer, ecommerce, B2B & many other industries.
Where can White Label Loyalty be deployed?
Cloud, SaaS, Web-based, Android (Mobile), iPhone (Mobile), iPad (Mobile)
About the vendor
White Label Loyalty
Phone Support
White Label Loyalty pricing
Starting Price:
£1,999.00/month
White Label Loyalty does not have a free version. White Label Loyalty paid version starts at £1,999.00/month.
About the vendor
White Label Loyalty
Phone Support
White Label Loyalty videos and images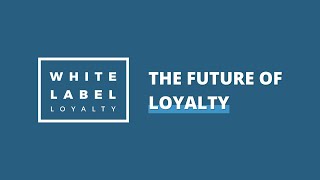 Features of White Label Loyalty
Activity Tracking
CRM
Campaign Management
Loyalty Cards
Loyalty Program
Membership Management
Multi-Channel Marketing
Referral Tracking
Rewards Management
Segmentation
Alternatives to White Label Loyalty
Reviews of White Label Loyalty
Reviews by company size (employees)
<50
51-200
201-1,000
>1,001
Olivia
Brand Manager in UK
Food Production, 51-200 Employees
Used the Software for: 6-12 months
Great support throughout and ongoing
Pros:
The team is always on hand to support, answer any questions you have, and flex with you to make the end result exactly what you want it to be. As it was a learning process for us as a business having never dealt with apps before, there were some elements we were uncertain of going into it, but WLL worked with us throughout to make changes, additions and improvements to get it to where it needed to be.
Cons:
Some elements of the back end can be confusing to use (for someone with no app/developer experience) however the team is always on hand to answer any queries, provide guides, or set things up for you so not an issue really.
Phil
Account Director in UK
Marketing & Advertising, 11-50 Employees
Used the Software for: 1-5 months
Wavin Rewards App
Comments: - Very good experience with the whole team - from buying to onboarding and launch
- Received knowledgeable feedback and advice throughout the process
- The solution makes it really easy to launch a loyalty program
- Continuous support included & ticketing system works well
- Customers really enjoy the program
Pros:
Flexible, modular solution that fits my company's needs - Easy to use admin console to manage the program - Out of the box solution that is branded to your needs - Cheaper solution without the cost of development - API-first so easy to integrate - Good reporting and analytics available - Very professional and friendly team to work with - Technology get constant updates & improvements
Cons:
Like most digital platforms there is a learning curve and understanding the functionality requires a little guidance and tuition.