What Is Carousel?
Carousel digital signage software keeps your content fresh through collaboration, dynamic playlists, data feeds, and scalable server software. We focus on making the best content management software with the ability to leverage the best media player technologies like BrightSign, Apple TV and iPad, Chrome Enterprise, Zoom, and Mersive Solstice!
Who Uses Carousel?
We specialize in digital signage for education, corporate communications, and healthcare.
Where can Carousel be deployed?
Cloud, SaaS, Web-based, Mac (Desktop), Windows (Desktop), Chromebook (Desktop), iPhone (Mobile), iPad (Mobile)
About the vendor
by Tightrope Media Systems
Located in Minneapolis, US
Founded in 1997
Phone Support
24/7 (Live rep)
Chat
Languages
English, French, German, Spanish
About the vendor
by Tightrope Media Systems
Located in Minneapolis, US
Founded in 1997
Phone Support
24/7 (Live rep)
Chat
Languages
English, French, German, Spanish
Carousel videos and images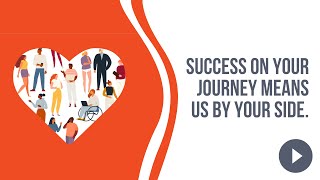 Compare Carousel pricing with similar products
Starting price
US$208.00/month
US$40.00/month
US$25.00/month
N/A
Features of Carousel
API
Access Controls/Permissions
Activity Dashboard
Advertising Management
Alerts/Notifications
Audit Trail
Auto Update
Automated Scheduling
Campaign Scheduling
Content Library
Content Management
Content Scheduling
Customisable Branding
Customisable Templates
Data Import/Export
Data Security
Digital Menu Boards
Digital Signage
Drag & Drop
Event Calendar
Image Library
Interactive Content
Layout & Design
Media Library
Mobile Access
Monitoring
Multi-Location
Multi-Screen Support
Multimedia Support
Offline Access
Playlist Management
Real Time Data
Real Time Monitoring
Real Time Notifications
Real-time Updates
Remote Access/Control
Remote Display Management
Reporting & Statistics
Scheduling
Social Media Integration
Template Management
Third Party Integrations
User Management
Video Management
Video Streaming
Video Support
Visual Editor
WYSIWYG Editor
Widgets
XML / RSS
Verified Reviewer
Director of Technology Services in US
Verified LinkedIn User
Education Management, 501-1,000 Employees
Used the Software for: 2+ years
Great tool for managing digital media displays
Pros:
I feel like we barely scratch the surface of what Carousel can do, but we get some big benefits--we are able to stream live video from our auditorium to viewers in other areas, we have easily adaptable lunch menu options and daily announcements, and we display a variety of content for special occasions. All of our players have highly customized content for the areas where they are used.
Cons:
The UI is a bit clunky at first. If I use the product regularly, I am able to become more efficient with it.
Tightrope Media Systems Response
2 months ago
As part of the Customer Success team, I would like to thank you for taking the time to review Carousel. If you would like to schedule a meeting to discuss your school's digital signage strategy, please email [email protected] Once our team has an understanding of your strategy, we could provide some helpful tips and/or recommendations that could help you utilize the built-in features. Please reference this review when you reach out to us. Thanks again!
Mark A.
Educational Technology Director in US
Primary/Secondary Education, 51-200 Employees
Used the Software for: 1-5 months
Alternatives Considered:
Carousel High School Implementation
Comments: We are generally pleased with our Carousel experience to this point. If there is one complaint, it would be that our initial support in on-boarding has been disappointing. I have no idea why there is a 60-day cap on access to learning academy resources. It seems like you would want customers to get the most possible out of the system to increase their ROI. Having the 60-days begin right as you enter your contract means a good number of those day are likely wasted anyway. We didn't even get the custom channel released to us until about day 15 of that period. Also, it has been almost impossible to talk with someone in person when we have requested it. In one instance, I exchanged a dozen emails with someone after initially and repeatedly asking early if we could talk to someone in person. It took far more time to email communications to try and resolve the issue than it would have to just talk with someone briefly. I have plenty of experience in this area to know that some companies simply cannot provide phone support as a practice, but for the annual cost of the system this should be a support service.
Pros:
The software is easy to deploy and generally easy to administrate for someone who is familiar with other similar school technology system. I was also easy to additional content contributors and the training for them can be made quite minimal. I think the Carousel is priced about right for the features and capabilities it offers.
Cons:
Use of AppleTV creates some frustrating limitation, which are mostly in part to the limitations or restrictions of the AppleTV (e.g. not including a web browser, YouTube videos don't work). The diversity or general lacking when it comes to dynamic content choices is disappointing. It would be nice if there were more widgets/apps that you could utilize and configure (e.g. a single weather display option).
Corey W.
Associate Vice President of IT in US
Higher Education, 10,000+ Employees
Used the Software for: 2+ years
Excellent Platform
Comments: I cannot say enough good things about our move to Carousel Cloud. It works better, faster, and more stable with our BrightSign's than it ever did on premise.
Pros:
Fast, stable, and Cloud hosted. No longer have to worry about server hosting, application upgrades, or database management. Features now come automatically, without requiring maintenance windows.
Cons:
I think that if you would rename Bulletins to Assets, it would make more sense, especially to our Marketing folks who develop the content for our screens.
Tightrope Media Systems Response
2 months ago
Thank you, Corey, for taking the time to review our product and also offer some feedback on the interface. Much appreciated!
Michelle G.
Tech Innovation Assistant in US
Education Management, 51-200 Employees
Used the Software for: 1+ year
Great product but very pricy!
Comments: This product is good to work with, once you get some hands-on experience. However our problem is the cost. It is way too expensive to use in a school district for providing signage in all classrooms plus common areas. It has become where we cannot justify the cost. We are actively looking for another solution for the next school year.
Pros:
Integrated easily with Apple TV. No additional software needed to create content and pushes out quickly!
Cons:
Cannot live stream from YouTube with out purchasing another 3rd party product & the cost!
Tightrope Media Systems Response
10 months ago
Dear Michelle, Thank you for your review. We're sorry to hear Carousel doesn't fit your budget. We hate to lose you as a customer. The good news is that YouTube bulletins no longer need 3rd party software to work, as there is now a dedicated dynamic bulletin to pull in that type of content. Let us know if there is anything we can do to help bring more value to your visual communication strategy in your school.
Derek H.
Systems Analyst in Canada
Primary/Secondary Education, 201-500 Employees
Used the Software for: 2+ years
Alternatives Considered:
BTPS Review
Comments: Really easy web based management keeps things simple. I don't need any special on the users end to have them edit channels.
Pros:
Ease of use. It is very easy to take a photo or video and get it uploaded and running on the system.
Cons:
I wish it would integrate with the web better. Display webpages better, youtube support.