What is Dux-Soup?
Accelerate your lead generation by targeting your prospects with personalized LinkedIn outreach.
Dux-Soup automates time-consuming LinkedIn lead generation activities allowing you to scale your sales pipeline, fast.
Identify target lists, grow your network and send automated campaign sequences. Connect with your CRM system to enrich your data and store your campaign contacts and messages centrally.
Who Uses Dux-Soup?
Designed for marketing and sales teams, agencies and small business owners. If you want to generate business on LinkedIn then Dux-Soup is for you.
Where can Dux-Soup be deployed?
Cloud, SaaS, Web-based
About the vendor
Dux-Soup
Phone Support
24/7 (Live rep)
Chat
About the vendor
Dux-Soup
Phone Support
24/7 (Live rep)
Chat
Dux-Soup videos and images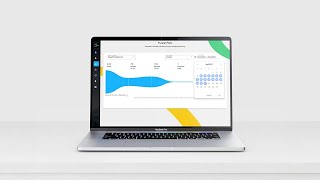 Compare Dux-Soup pricing with similar products
Features of Dux-Soup
Campaign Management
Drip Campaigns
Lead Capture
Lead Engagement
Lead Qualification
Lead Segmentation
Performance Metrics
Personalisation
Pipeline Management
Verified Reviewer
Customer Success in India
Verified LinkedIn User
Information Technology & Services, 11-50 Employees
Used the Software for: 1-5 months
Dux-Soup had a huge impact on my pipeline -and my time!
Comments: I can let Dux-Soup do my LinkedIn lead generation for me - it was too time consuming before. The awareness of our business is really growing daily.
Pros:
The time saving, and also the ability to keep track of all my LinkedIn leads so I can respond to the best leads in person.
Cons:
Nothing yet as of now. The product is really nice.
Leilani
Account Director in US
Marketing & Advertising, 2-10 Employees
Used the Software for: Free Trial
Good if you use LinkedIn mainly on your phone and want to do prospecting on desktop
Pros:
Dux-soup makes it easy to target prospects on LinkedIn. They have an x-ray tool that allows you to find ideal linkedin profiles on google. Can add multiple people to one campaign.
Cons:
It can be a little confusing to use at first. Does have a learning curve. The free trial isn't long enough to get a real feel for the benefits of the software, because the learning curve is so big half of the free trial is spent learning how to use the software. By the time we starting generating some results, our free trial was up. Opens new sales navigator and LinkedIn pages on its own, I was told this is just how it is and the robot does this but it does interrupt my computer workflow. Would refresh my LinkedIn page randomly and sometimes I would be typing messages on LinkedIn and dux-soup would refresh my page and everything I said would be lost. Stats are a little confusing to understand.
Dux-Soup Response
4 months ago
Hi Leilani, thanks so much for the review, really appreciate your feedback - this has all been fed back to the team which is super useful. If you need any help you can contact the support team on [email protected] Eve
Verified Reviewer
Digital Marketing Manager in US
Verified LinkedIn User
Media Production, 201-500 Employees
Used the Software for: 6-12 months
Good alternative for customize LinkedIn outreach and lead acquisition campaigns
Comments: B2B marketing is difficult on the LinkedIn social media platform. There were a few good leads where the lifetime value of an acquired customer did justify the cost of the Dux-Soup app. Options for segmentation were very useful. The personalization options were great tools. In the end, Dux-Soup was cost prohibitive for small to mid sized businesses. With a comparably high cost for LinkedIn ads and lower return on ad spend per lead (compared to Google or Facebook), we opted out of our use of Dux-Soup after a year.
Pros:
Dux-Soup is one of the few automated marketing apps that function well within the LinkedIn social media platform. The app does a great job at personalization, targeting segments, and creating lead opportunities.
Cons:
The cost of Dux-Soup and inherently the cost of LinkedIn marketing in general made our use of the app a very short run. Lead acquisition was not at a rate that met expectations. The almost spam like approach was not appreciated by all LinkedIn users.
Computer Software, 2-10 Employees
Used the Software for: 1-5 months
Alternatives Considered:
Best alternative for OctopusCRM and Lemlist Linkedin features
Pros:
I like that I'm able to easily personalize my outreach without sounding like all the others companies on Linkedin. I'm able to run unlimited campaigns which allows me to quickly iterate our messages and see what works best.
Cons:
The Linkedin data imports could always be a bit better but I feel like the blaim is partially on Linkedin which doesn't allow me to always drill down to the most accurate customer segment necessary.
Rohit
Growth Marketer in Ireland
Information Services, 2-10 Employees
Used the Software for: 1-5 months
Customer Service is astonishing.
Pros:
Customer Service is astonishing. An executive held a system call with me and it truly put me in a good position and I'm so thankful and dazzled! The capacity to ramp up my LinkedIn Connections and messages through Dux-Soup helps my sales movement enormously. Likewise the capacity to run unlimited campaigns simultaneously means I can hyper scale my lead generation, whilst measuring conversion rates for each campaign to learn which campaigns deliver the best results. The User Interface and User Experience is extremely natural.
Cons:
i didn't dislike anything as of now. everything worked great for me.
Dux-Soup Response
3 months ago
Thank you Rohit, we put a lot of effort into our reviews so we're delighted to hear that!