What is Opendo?
With Opendo, you can make your trainings, meetings or conferences more dynamic !
Involve your audience thanks to quizzes, polls, word clouds, whiteboards, role-playing, etc...
It's a range of simple tools to boost the participation of your audience, ensure that you understand your interlocutors and get real-time answers to the questions you ask.
Finally, control your budget with
- our monthly payment offer &
- our floating license system
to adjust as closely as posible to your needs
Who Uses Opendo?
We enable trainers and managers to interact with their audience through surveys, live Q&A, MCQ, Whiteboards, etc. Trainers, team managers, eLearning managers, use Opendo on a daily basis.
Where can Opendo be deployed?
Cloud, SaaS, Web-based, Mac (Desktop), Windows (Desktop), Android (Mobile), iPhone (Mobile), iPad (Mobile)
Opendo videos and images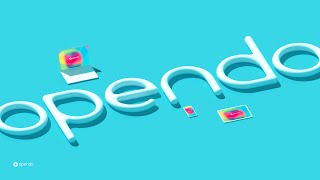 Compare Opendo pricing with similar products
Features of Opendo
Data Analysis Tools
Feedback Management
Live Results Sharing
Polls/Voting
Q&A Management
Mai
Instructional Designer in France
E-Learning, 2-10 Employees
Used the Software for: 1-5 months
Creating awesome interactive activities just got easier
Pros:
A straightforward and interactive tool to use in your online meeting/virtual classroom, with a very nice graphic design! I genuinely recommend Opendo for anyone who would like to make the participants active!!
Cons:
The participant must download the application
Opendo Response
10 months ago
Thanks Mai for your great review ! We are very pleased that you like Opendo for your meeting and virtual rooms. Good news Mai, now, participants can join you room with a webapp : app.opendo.fr ! Opendo is constantly evolving, stay tuned with us !
Tristan
Founder in France
International Trade & Development, 2-10 Employees
Used the Software for: 1-5 months
Top !
Pros:
The application is very well done: it is flexible, fluid and well thought out. I am amazed by the speed of data reception between my computer and those of my participants.
Cons:
I didn't observe any "least" on this software/application
Opendo Response
last year
Thanks so much for your review Tristan ! You are right : we take great care to ensure a smooth and quick flow of data exchanges between the facilitator and the participants ! Immersion and participation is much better !
Angelina
Formatrice in France
Verified LinkedIn User
Professional Training & Coaching, 2-10 Employees
Used the Software for: 1-5 months
Avis Angélina
Pros:
Une palette d'outils très complète et facile à mettre en œuvre pour animer les formations professionnelles mais aussi les cours avec des étudiants. J'ai particulièrement apprécié l'outils Hazard, pour interroger les participants et les Quizz.
Cons:
Pas de points faibles à noter. Il faut juste penser à avoir une bonne connexion à internet.
Opendo Response
10 months ago
Merci Angelina pour votre avis ! Oui, Hasard est une excellente activité, pas toujours évident de choisir parmi les plus de 20 proposées à ce jour :) Pour rappel : Opendo peut même fonctionner sans connexion Internet ! Nous avons un tuto sur notre chaine pour vous en dire plus
Valérie
Chargée de développement de la formation in France
Nonprofit Organization Management, 11-50 Employees
Used the Software for: 1-5 months
Alternatives Considered:
Solution fiable et conforme aux besoins d'un organisme de formation
Pros:
Nous apprécions de pouvoir créer et partager des animations synchrones interactives avec nos formateurs sans qu'ils aient à s'abonner eux-mêmes. La fonctionnalité d'émargement est particulièrement utile.
Cons:
Nous n'avons pas vu de difficultés particulières.
Opendo Response
last year
Merci Valerie pour votre avis sur Opendo et votre utilisation de plusieurs activites notamment celle permettant de creer en un clic une feuille d'emargement directement depuis Opendo !
Joffrey
Formateur anglais/bureautique in France
Professional Training & Coaching, Self Employed
Used the Software for: 1-5 months
Bilan après quelques semaines
Comments: Une expérience des plus saines pour le spublics rencontrés qui ne disposent pas forcément des compétences digitales nécessaires pour être à l'aise avec les outils numériques du marché.
Pros:
J'ai particulièrement apprécié sa facilité d'utilisation, son ergonomie et attractivité quant aux différentes fonctions qu'il propose.
Cons:
Pas d epoints faibles,juste des améliorations, notamment l'inculsion d emédias vidéos et audios.
Opendo Response
last year
Hey Joffrey, Thanks for your kind review ! We are so glad you appreciate using Opendo. You are true, Opendo is so intuitive that anyone can use the app :) Stay tuned because we are going to include video and sound very soon !