Local product
What Is Codapay?
Codapay is flexible, limitless payroll software designed for the recruitment industry. Our clients include recruitment agencies, umbrella companies, and payroll bureaus across the UK.
Our cloud-based solution makes running payroll easy, with just one login required to process all payments. Codapay improves the accuracy of payments with time-saving automation and bulk processing features.
With a UK-based development team, our product is continually optimised with free updates.
Who Uses Codapay?
Our payroll software is designed to meet the unique needs of recruitment agencies, umbrella companies, and payroll bureaus. We also offer bespoke systems for all business types and sizes.
Codapay Details
Coda Technology
Codapay Details
Coda Technology
Codapay videos and images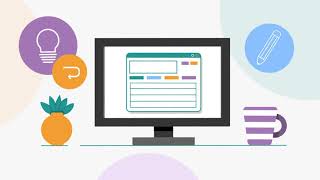 Compare Codapay pricing with similar products
Starting price
N/A
N/A
N/A
N/A
Codapay deployment and support
Support
Email/Help Desk
FAQs/Forum
Knowledge Base
Phone Support
Training
In Person
Live Online
Documentation
Videos
Features of Codapay
401(k) Tracking
API
Access Controls/Permissions
Activity Dashboard
Alerts/Notifications
Applicant Tracking
Approval Process Control
Attendance Management
Attendance Tracking
Benefits Management
Calendar Management
Check Printing
Compensation Management
Compliance Management
Customisable Reports
Data Import/Export
Direct Deposit
Document Management
Document Storage
Employee Database
Employee Management
Employee Onboarding
Employee Portal
Employee Profiles
Employee Self Service
Employee Time Tracking
Expense Tracking
Leave Tracking
Multi-Country
Multi-State
Payroll Management
Payroll Outsourcing
Payroll Reporting
Performance Management
Real Time Reporting
Recruitment Management
Reminders
Reporting & Statistics
Self Service Portal
Sick Leave Tracking
Tax Compliance
Third Party Integrations
Time Off Requests
Time Tracking
Timesheet Management
Training Management
Vacation/Leave Tracking
W-2 Preparation
Wage Garnishment
Workflow Management
---
Reviews by company size (employees)
<50
51-200
201-1,000
>1,001
Jo R.
Financial Controller in UK
Staffing & Recruiting, 201-500 Employees
Used the Software for: 1-5 months
Alternatives Considered:
A great and easy-to-use product
Comments: Overall, we are very happy with Codapay. The team were and still are very helpful, and are happy to receive feedback and suggested improvements to the system. They have made a number of small changes that we requested within a very short period of time to help with our use of the system. Most payroll software 'does what it says on the tin', which Codapay obviously does, but the added value of actual people who will work with you to improve your processes is what makes this a brilliant product and company to work with.
Pros:
Using this software, you can clearly see that it has been developed by people that understand the needs of high-volume payroll operators. Hours & new starters are easy to import, and there are plenty of validation points where the software will tell you if information is missing or incorrect. Processing payroll is nice and simple, and again will highlight any unusual results. The interface is clean and easy to navigate, although it sometimes feels like a few too many clicks to get to some places. The reporting is a great feature of the software, with numerous reports to use when analysing your data. The Service Desk is great, very responsive, and really helps to monitor the issues you have raised and the progress of them in their system.
Cons:
Some parts do feel a bit too 'technical' for the average user. Some wording could be changed to layman's terms to make it clearer what you should do at certain points, especially when trying to correct errors on the automatic submissions. However, once you know what to do, its easily managed. As mentioned previously, you sometimes have to move through a number of screens to get to where you need to be - specifically the new Banking Module, although I understand this is a new feature, and may be improved in future.
Accounting, 2-10 Employees
Used the Software for: 1-5 months
Reveiw
Comments: satisfied.
Pros:
ease and speed of use. very quick response time.
Cons:
income illustration and some other features are still not active.