What Is RMS Cloud?
With 35+ years of innovation and trusted by more than 6,500 properties in 45 countries, RMS Cloud provides smart property management technology to the hospitality industry. Fully equipped with operational and guest-centric modules, RMS helps properties to increase revenue, streamline operations and deliver strong customer engagement. Designed for hotels, serviced apartments and campgrounds, as well as other industries such as shopping centres, defence barracks, marinas and workforces.
Who Uses RMS Cloud?
Small to large-sized hotels/resorts, B&Bs, serviced apartments, motels, lodges, parks & campgrounds, lifestyle villages, house lettings, marinas, day spas, shopping centres and student accommodation.
RMS Cloud Details
RMS
Founded in 1983
RMS Cloud pricing
Starting Price:
Not provided by vendor
Yes, has free trial
No free version
RMS Cloud does not have a free version but does offer a free trial.
RMS Cloud Details
RMS
Founded in 1983
RMS Cloud videos and images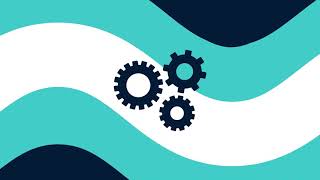 RMS Cloud deployment and support
Support
Email/Help Desk
FAQs/Forum
Knowledge Base
Phone Support
24/7 (Live rep)
Chat
Deployment
Cloud, SaaS, Web-based
Mac (Desktop)
Windows (Desktop)
Android (Mobile)
iPhone (Mobile)
iPad (Mobile)
Training
In Person
Live Online
Webinars
Documentation
Videos
Elizabeth H.
Executive Assistant in US
Verified LinkedIn User
Leisure, Travel & Tourism, 51-200 Employees
Used the Software for: 1+ year
One of the Best Reservation softwares!
Comments: This has been easy to use and easy to navigate. The support team is literally a click away and has helped get everything set up and switched over from our old system.
Pros:
I love how easy it is to navigate and that there are several different ways to make a reservation, as well as look up a reservation.
Cons:
When you sign up for the beta version of the dashboard, it does not allow you to change the location. It stays stuck on somewhere in Florida, which is frustrating when you try to tell the weather to a guest.
Alternatives Considered: Campspot
Switched From: Astra Camp Ground
Reasons for Switching to RMS Cloud: This was easier to navigate and less expensive.
RMS Response
6 months ago
Hi Elizabeth, thank you for sharing this glowing review of RMS! We're thrilled to hear that you're enjoying the software and finding it easy to navigate. With the beta dashboards, if you click the pencil icon in the top left, that will let you change the weather location. Let us know if this isn't working for you and the team will investigate. -Hayley
Debbie J.
Director in New Zealand
Hospitality, 2-10 Employees
Used the Software for: 2+ years
great features, cumbersome to use, set up is a nightmare
Comments: As far as managing straight forward reservations, it does the job for us. I can see the potential of numerous features, but it's mostly wasted in our small mom and pop company. If we wouldn't lose our customer history and it wasn't such a pain to migrate our database, I'd find something that is easier for me to use.
Pros:
The triggered correspondence and ability to send SMS to our in house guests are great features. Some of the reports are very helpful.
Cons:
It's cumbersome to set up, not intuitive, I find it far more difficult to set up new rates or make changes in set up than our previous 2 reservation systems. I'm not techy, and would not recommend it to anyone unless I know they are tech savvy.
Alternatives Considered: iBex PMS
Reasons for Choosing RMS Cloud: Our previous software had a few glitches and didn't have all the features we wanted. I had a mental lapse and thought I should let our son-in-law pick the new software.
Reasons for Switching to RMS Cloud: We permitted our manager-in-training to make the decision. Never again.
RMS Response
8 months ago
Hi Debbie, thank you for leaving an honest review. We're really pleased to hear that you like the triggered SMS capabilities and find that useful in the running of your holiday park. For setting rates, this help centre article explains all the different rate types in a visually appealing, step-by-step way which might be useful to you: https://helpcentre.rmscloud.com/rate-setup/rates-overview The RMS system is pretty robust and can take some time to get familiar with. We'd love to help you navigate and utilise the features that will benefit your business - please feel free to call us any time or log a service request, and our friendly support team will be happy to help. Alternatively, we have over 100 bite-sized video tutorials on YouTube that show you how to use popular elements of the system: https://www.youtube.com/channel/UCF60pnsOHpe0JPDLPrcRBJg Hope that helps! Hayley
Karen C.
Manager in Australia
Hospitality, 2-10 Employees
Used the Software for: 2+ years
Source: SoftwareAdvice
RMS Customer Service
Comments: We have never had a problem getting excellent service from RMS with their help assistance being second to none.
I have used other products and never had the service we receive with RMS.
Pros:
I find RMS software simple and very user friendly. It can do anything you need it to do once you set it up right and the set up is simple with fantastic assistance from the team at RMS
Cons:
I don't like that the accountancy package isn't an inclusion in the basic system.
RMS Response
2 weeks ago
Hi Karen, thank you so much for your review. RMS offers full PMS accounting and has a free generic financial extract which can be run to download an export file compatible with most external finance systems. We also have an optional paid module to interface to partners MYOB, Xero or QuickBooks but many are happy to use the free generic financial export https://helpcentre.rmscloud.com/generic-financial-export-info/generic-financial-export-information
Bruce K.
Manager in Australia
Accounting, 2-10 Employees
Used the Software for: 1+ year
RMS Training or the lack of!
Comments: New to the business 18 months ago and not soo young! we are looking forward to a break however, our biggest worry is leaving the park with someone because of RMS? - I think that we need a package named RMS Lite "Caravan/Holiday Park friendly) and someone to install and train the trainee face to face.
Pros:
Once you understand it - it can be useful however, it is impossible to recommend that has you afraid of it!!
Cons:
Hard to understand/use and achieve the most out of the programme - lack of one to one training and follow up by the company to support - train and help the users - over the web based training lacks understanding of the trainee - face to face you can see and check for understanding of the trainee. I am sure that more attention is required in this area so that the users can achieve a greater understanding and not be afraid to use the product features ---- please check with other users as I am sure that you will enhance the reputation of your brand and gain far more than loyal users.
RMS Response
last year
Hi Bruce! Thank you for leaving a review, I followed this up with support who let me know they reached out to you and assisted you with your queries. They might have mentioned this, but we'll soon be launching RMS University, a self-paced learning platform that will include a range of modules, from beginner through to advanced. We also have our help centre knowledge base that features articles, visual guides, webinars and videos to help you out with different topics. You can access it here: https://helpcentre.rmscloud.com/ Thanks!
Elodie T.
Office manager in Australia
Hospitality, 11-50 Employees
Used the Software for: 2+ years
Source: SoftwareAdvice
rms
Pros:
The integration with Swiftpos is ok some issue every now and then, especially when you update RMS and the other software provider is not aware, it makes it difficult then i have to chase both providers to fix the issue.
Cons:
that you have to go back to the reservation to see the entire credit card details to charge your customer when you pay with eftpos. double endling the data has you need to see how much you have to charge (especially if you had cc fees manually) If we could see the entire card instead of the last 4 digits it will be so much better.
RMS Response
2 weeks ago
Hi Elodie, thank you for your review, we're sorry to hear you've been having a few issues. You can add/vote for user suggestions via our online suggestion box which is actively monitored by RMS Product Development. The highest voted suggestions are reviewed for inclusion in future development cycles: http://feedback.rmscloud.com/