Open LMS
by Learning Technologies Group
Who Uses Open LMS?
Open LMS supports K-12 institutions, colleges, universities, and organizations of all industries and sizes. We create tailored learning experience to help our clients meet their unique business needs.
What Is Open LMS?
At Open LMS, we believe in cost-effective, high-quality, flexible software that can support specific institutional and organizational learning needs for clients in various industries including healthcare, education, government and corporate.
Open LMS Details
Learning Technologies Group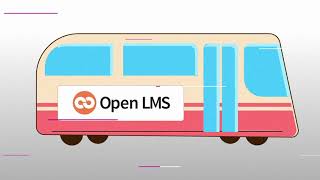 Play
Open LMS pricing overview
Open LMS does not have a free version but does offer a free trial. Open LMS paid version starts at N/A.
---
Open LMS deployment and support
Training
Webinars
Documentation
Videos
Open LMS Features
API
Academic/Education
Activity Dashboard
Activity Tracking
Assessment Management
Assignment Management
Asynchronous Learning
Blended Learning
Built-in Course Authoring
Certification & Licensing
Certification Tracking
Compliance Management
Compliance Tracking
Content Library
Content Management
Corporate/Business
Course Authoring
Course Management
Course Tracking
Customisable Branding
Customisable Reports
Employee Portal
Gamification
Gradebook
Learner Portal
Learning Management
Learning Paths/Tracks
Mobile Learning
Multi-Language
Performance Metrics
Progress Reports
Progress Tracking
Reporting & Statistics
SCORM Compliance
Self Service Portal
Self-Learning
Single Sign On
Skills Assessment
Skills Tracking
Social Learning
Surveys & Feedback
Synchronous Learning
Talent Management
Tests/Assessments
Third Party Integrations
Training Management
User Management
Video Conferencing
eCommerce Management
eLearning Companies
API
Academic/Education
Activity Dashboard
Activity Tracking
Assignment Management
Asynchronous Learning
Blended Learning
Built-in Course Authoring
Certification & Licensing
Certification Tracking
Compliance Management
Content Library
Content Management
Corporate/Business
Course Library
Course Tracking
Customisable Branding
Customisable Reports
Employee Portal
Employee Training
Engagement Tracking
Gamification
Interactive Content
Learning Management
Media Management
Mobile Access
Multi-Language
Progress Reports
Progress Tracking
Real Time Reporting
Reminders
Reporting & Statistics
SCORM Compliance
Self-Learning
Single Sign On
Skills Assessment
Skills Tracking
Social Learning
Student Portal
Synchronous Learning
Tests/Assessments
Third Party Integrations
Training Companies
Training Management
User Management
Video Conferencing
Virtual Classroom
API
Academic/Education
Activity Dashboard
Activity Tracking
Assessment Management
Assignment Management
Asynchronous Learning
Blended Learning
Built-in Course Authoring
Built-in LMS
Certification & Licensing
Compliance Management
Contact Management
Content Library
Content Management
Corporate/Business
Course Authoring
Course Management
Customisable Branding
Customisable Reports
Gamification
Interactive Content
Learner Portal
Learning Management
Learning Paths/Tracks
Mobile Learning
Modeling & Simulation
Multi-Language
Progress Reports
Progress Tracking
Real Time Reporting
Reminders
Reporting & Statistics
Reporting/Analytics
SCORM Compliance
Self-Learning
Single Sign On
Skills Assessment
Skills Tracking
Social Learning
Surveys & Feedback
Synchronous Learning
Tests/Assessments
Third Party Integrations
Training Administration
Training Companies
Training Management
Training Record Management
Virtual Classroom
eCommerce Management