What is iluminr?
Driving Business Continuity and Resiliency forward, iluminr is an all-in-one platform that connects preparedness and engagement with response, helping teams build resilience against any threat all year round. Through gamification, iluminr combines Microsimulations (short tabletop exercises), global threat monitoring, lightning-fast emergency notifications and collaborative crisis event rooms to reignite engagement, streamline preparedness and empower response to any threat.
Who Uses iluminr?
Organizations looking to bridge the gap between preparedness and response, seeking to upgrade their legacy platform or want to take an already robust critical response capability to the next level.
Where can iluminr be deployed?
Cloud, SaaS, Web-based
Countries available
Australia, New Zealand, United Kingdom, United States
Languages
Not provided by vendor
Countries available
Australia, New Zealand, United Kingdom, United States
Languages
Not provided by vendor
iluminr videos and images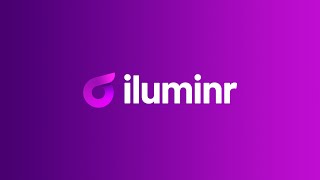 Compare iluminr pricing with similar products
Features of iluminr
Activity Dashboard
Activity/News Feed
Alerts/Notifications
Audit Management
Audit Trail
Chat/Messaging
Communications Management
Compliance Management
Contact Management
Corrective and Preventive Actions (CAPA)
Dashboard
Disaster Recovery
Discussions / Forums
Employee Database
File Sharing
Geotargeting
Incident Management
Incident Reporting
Investigation Management
Mass Notifications
Meeting Management
Mobile Access
Multi-Channel Communication
Multi-User Collaboration
On Call Scheduling
Real-Time Chat
Reporting & Statistics
Reporting/Analytics
Response Management
Risk Assessment
SMS Messaging
Search/Filter
Secure Data Storage
Task Management
Templates
Third Party Integrations
Transcripts/Chat History
Two-Way Communication
Workflow Management
Reviews of iluminr
Reviews by company size (employees)
<50
51-200
201-1,000
>1,001
David
BCM Manager in New Zealand
Biotechnology, 201-500 Employees
Used the Software for: 1+ year
Review of CQ Command Crisis Comms & Collaboration Platform
Comments: This product is a game-changer for my organisation and will serve to lift the overall organisational maturity in the Resilience space.
Pros:
CQ Command fits very closely with the Coordinated Incident Management System (CIMS) response structure used by emergency services and government agencies across New Zealand, Australia, UK and the United States. It is a highly effective platform in supporting incident management teams with both collaboration activities and organisational communications. It is backed by the Catalyst Technology team who are responsive and agile, meaning that the product gets better with time by responding to the needs of its key users. CQ Command is also very good bang for buck, unrivalled by any competitive product that I have seen to date.
Cons:
I would like to see Role action plans integrated into an overall Task list that the team members can filter depending on whether they want to see their own (CIMS role-based) tasks or the event-based tasks. I would like to see automated RSS-type feeds into the Situation Intelligence icon, linked to breaking news. In general, the more easy access to situational intelligence info, the better. The documents library should also be moved to the iLuminar library, as a one-stop shop for supporting documentation for the teams using the platform. I look forward to integration with MS Teams as another comms channel, especially useful for those staff who need to be part of an event response but are not necessarily users on the CQ Command platform. In general, if the product can integrate with the normal business processes that staff use day in and day out, that would be most useful and improve the organisation-wide usage of this powerful platform.
Catalyst Technologies Response
last year
Thanks for taking the time to post your review, David. Really appreciate your comments. You'll be interested to know that many of the features you've mentioned are included in our product roadmap, with releases planned for next quarter. We regularly collaborate with our clients, using feedback to innovate iluminr (formally CQ) into a threat intelligence and crisis response platform our clients can easily use every day. Your comments validate that we are delivering features that will help our clients successfully resolve critical events. Thank you!
Luella
Information Security Manager in Australia
Health, Wellness & Fitness, 51-200 Employees
Used the Software for: 1-5 months
Great App for Incident management, alerting the right people at the right time
Comments: The end to end delivery has been great. We deployed around the same time we revisited our BCP. The training and implementation was so easy as the support team really know their product . Our Executive team did the training and all logged on to the system straight away. The support team have been awesome every step of the way.
Pros:
The implementation and training was easy, the support has been great. The software will allow us to analyse a threat to any of our sites and then remotely manage the incident or crisis. The tool can be used anywhere to alert staff of various incidents or issues affecting their location of work (adverse weather in Queensland) or even their work (call centre phones are down this morning)
Cons:
It would be great to be able to set the threat tolerances per location