What is Chase Software?
Chase delivers a single system with end-to-end solutions worldwide; enabling marketing companies to unlock their full potential and focus. Our cloud-based systems ensure secure, and digitized processes accessible worldwide and allows for role-tailored user setup and processes. Features include resource management, job costing, workflows and approvals, timesheet automation, invoicing and orders, capacity planning, retainer management, forecasting, and insightful business intelligence.
Who Uses Chase Software?
Chase Software's distinctive line of agency management software and support services deliver cutting-edge tools and expertise for agencies across the globe.
Where can Chase Software be deployed?
Cloud, SaaS, Web-based, Mac (Desktop), Windows (Desktop), Linux (Desktop), Windows (On-Premise), Chromebook (Desktop)
About the vendor
Chase Software
Founded in 1999
Phone Support
Chat
Countries available
South Africa
About the vendor
Chase Software
Founded in 1999
Phone Support
Chat
Countries available
South Africa
Chase Software videos and images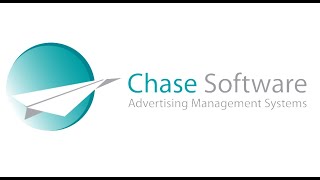 Compare Chase Software pricing with similar products
Features of Chase Software
Accounting Integration
Activity Tracking
Approval Workflow
Automatic Time Capture
Billable & Non-Billable Hours
Billable Items Tracking
Billing & Invoicing
Budgeting/Forecasting
Capacity Management
Client Management
Client Portal
Collaboration Tools
Cost Estimating
Cost-to-Completion Tracking
Customisable Templates
Document Management
Employee Database
Employee Scheduling
Expense Tracking
File Management
File Sharing
Forecasting
Gantt/Timeline View
Online Time Tracking Software
Overtime Calculation
Percent-Complete Tracking
Progress Reports
Project Billing
Project Management
Project Planning/Scheduling
Project Tracking
Reporting/Analytics
Reporting/Project Tracking
Resource Management
Resource Scheduling
Skills Tracking
Task Management
Time & Expense Tracking
Time Tracking
Timesheet Management
Utilisation Reporting
Vacation/Leave Tracking
Alternatives to Chase Software
Reviews of Chase Software
Roger F.
Traffic Manager in UK
Marketing & Advertising, 11-50 Employees
Used the Software for: 2+ years
Chase review -Integer hotspot 2022
Comments: Overall EXCELLENT experience and cannot imagine functioning effectively without chase . Seamless opening of job bags and attach any external documents which is imperative especially know in these covid times with a lot of members working remotely .tasking and allocating work with ease and the ability to see immediate capacity with the resource planner function . Raising CE and ease of generating PO's ,invoices etc and especially having financial information instantaneously
Pros:
Very simple an easy to use . Many feature which streamline all internal processes .. Customised for each Agency and its unique needs .
Cons:
no real negatives i have experienced and need improvement on . have had some minor tech issues with Office 365 etc but these are quickly resolved
Chase Software Response
6 days ago
Hi Roger, Thank you for taking the time to complete our review. We aim to keep our service and product offering on a 10/10 level. Please reach out if your satisfaction level ever changes. We welcome any Chase related requests or queries. Enjoy the remainder of your day. Regards, The Chase Team.
Janine J.
Finance & Operations in South Africa
Design, 11-50 Employees
Used the Software for: 2+ years
Fountainhead Design
Comments: We have been using Chase for a few years now, the support is superb, the Chase team is hands on and always willing to look at alternative solutions. The overall package works well for timesheet keeping, job profitability and building a history of clients and jobs.We moved to a different system but that never worked for our business and moved back to Chase. I would recommend Chase to anyone.
Pros:
Very user friendly. The system works in all spheres of the business and allows you to have a overall view of all jobs in the system. The finance features are great when pulling financial reports it integrates effortlessly with our accounting package.
Cons:
Currently there are features that we chose not to use on the system but the ones we do use we don't have any issues with.
Chase Software Response
2 years ago
Hi Janine Thanks for your kind words and a great review. It's great to have you back with us at Chase, we can't wait to share our new releases with you in the coming months.
Martine L.
Production Units Director in South Africa
Marketing & Advertising, 51-200 Employees
Used the Software for: 2+ years
Chase software review
Comments: Chase is a good all-in-one solution.
Pros:
The software is user friendly and pretty simple. Once one has a basic understanding - one is able to navigate the basics with ease.
Cons:
The reporting is glitchy and takes quite a bit of playing around to get what one requires. Once a work type or task is added, it remains forever, even if it has been made obsolete. A system clean up would be great, if it were able to be done. The "upgrades" that were promised are still "pending" as regards to a presentation last year
Chase Software Response
last year
Hi Martine Thanks for your feedback, it is much appreciated. We'll be in touch to understand how we can help you clean up your work and task types.
Jode reece J.
Traffic Manager in South Africa
Marketing & Advertising, 11-50 Employees
Used the Software for: 2+ years
Chase
Comments: Amazing! I absolutely am a HUGE Chase fanatic and the support team are absolutely amazing.
Pros:
Planner - it is the easiest and most effective project management tool on Chase.
Cons:
If Chase and Teams could fully integrate, that would be life changing for project managers.
Angelique K.
Operations Manager in South Africa
Marketing & Advertising, 11-50 Employees
Used the Software for: 1+ year
Alternatives Considered:
Chase Software Unpacked
Comments: Overall we have seen an increase in effeciency, with proper training and process flows we have seen how it can show us problems and help us solve them before they become bigger issues. As with all software the data you put in is what you get out, so ensuring that your staff put the data in is key.
Pros:
The features I like the most about Chase Software are the ease of use once you know and understand how the system works. The data that it gathers is really great and when you use Chase with Insight it offers some powerful analytics to help make business decisions.
Cons:
The Con for me with this software is the set-up. You need to set it up really well in the beginning to get the data you need and if you are a company still figuring your business model or process flows out this can trip you up.
Chase Software Response
2 years ago
Hi Angelique Thanks for sharing such a thoughtful response with us. It's great to know you chose us and that all your hard work in setting up the system has paid off. As always, if there's anything we can do to help please get in touch and we'd be glad to be of assistance.