Local product
What Is OmPrompt EDI as a Managed Service?
OmPrompt provides a fully managed order management platform that makes it easy for companies around the world to trade with each other. The cloud platform connects manufacturers and retailers via EDI to their customers, suppliers and third-party providers and automates the processing of the other manual documents in order to capture creation, fulfilment and settlement processes. With one platform, businesses can connect to any trading partner, automate any document and process any format.
Who Uses OmPrompt EDI as a Managed Service?
We connect CPG, food service, manufacturers, retailers, wholesalers, life sciences, and medical device companies to their customers, suppliers, and third-party providers.
OmPrompt EDI as a Managed Service Details
OmPrompt
Founded in 2002
OmPrompt EDI as a Managed Service videos and images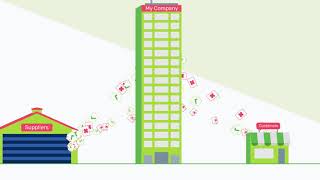 ▶︎
OmPrompt EDI as a Managed Service Details
OmPrompt
Founded in 2002
Compare OmPrompt EDI as a Managed Service pricing with similar products
Starting price
N/A
N/A
N/A
N/A
OmPrompt EDI as a Managed Service deployment and support
Support
Email/Help Desk
Knowledge Base
Phone Support
24/7 (Live rep)
Training
In Person
Live Online
Webinars
Documentation
Features of OmPrompt EDI as a Managed Service
API
AS2 Capability
Accounting Integration
Activity Dashboard
Activity Tracking
Alerts / Escalation
Alerts/Notifications
Application Management
Archiving & Retention
Automated Scheduling
CRM
Communication Management
Compliance Management
Data Connectors
Data Import/Export
Data Mapping
Data Synchronisation
Data Transformation
Database Support
Document Management
Drag & Drop
EDI
ERP
Email Management
Exceptions Management
File Transfer
Inventory Management
Invoice Management
Label Printing
Labeling
Monitoring
Multiple Data Sources
Multiple Format Support
Order Entry
Order Management
Order Tracking
QuickBooks Integration
Real Time Analytics
Real Time Data
Real Time Monitoring
Reporting & Statistics
Reporting/Analytics
Returns Management
SSL Security
Shipping Labels
Shipping Management
Third Party Integrations
User Management
Workflow Management
Workflow Scheduler
---
Reviews by company size (employees)
<50
51-200
201-1,000
>1,001
Phillip K.
NPD Controller in UK
Retail, 51-200 Employees
Used the Software for: 2+ years
High recommendation of Omprompt
Comments: Vastly happy with everything that Omprompt have done for us, the transition in to using EDI was swift and without any downtime to our business. The rate of which we could begin including new customers was exponential and we are now at almost 99% coverage of the inbound orders.
There were customers of ours that were not prepared for EDI so when Omprompt introduced the teach and learn functions that took us nearly to complete coverage
Pros:
Omprompt have made this software an integral part of our ordering system which without it, we would still be a paper based 20th century company. Having the EDI solution has free'd up so much time for the customer services team that they now cope so much better during the peaks of high volumes that we are now able to process some of the highest volumes that the company has ever seen.
Cons:
At present I cannot see any cons, there has been times when issues have arisen, stuck messages etc but that is normal and to be expected, but when they do arise Omprompt's customer service and error correction is second to none.
Leandra H.
Customer Service Manager in UK
Wine & Spirits, 51-200 Employees
Used the Software for: 2+ years
Making business plans achievable
Comments: Having worked within my company for years doing everything manually, it is such a relief to know that anything can pretty much be automated now that we have EDI. I can put forward suggestions that I feel may not be possible and somehow there is always a way!
Pros:
Having a portal where you can check that all orders, invoices and other business documents are successful is a very useful tool to have and fall back on
Cons:
With no IT knowledge, like myself, it can be a bit difficult to understand the ins and outs fully, but their support team are always available to help guide you through