Who Uses CubApp?
I nostri clienti sono singole attività commerciali, catene di negozi, gruppi organizzati come centri commerciali e centri commerciali naturali. Ampia esperienza anche di commercio all'ingrosso.
What Is CubApp?
CubApp is a cloud platform for managing loyalty cards available only in Italy. it allows the management of points collection mode, cashback mode, gift card mode, presents a friend mode, family card mode. It includes tools for profiling and marketing (SMS, email, and push messages via the Mobile App). Possibility to create the personalized mobile App (Android and iOS). Custom PVC card printing service. Free professional advice always included in the offer.
CubApp Details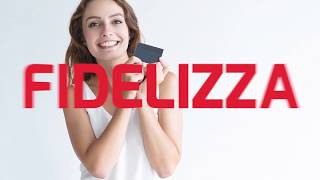 Play
CubApp pricing overview
CubApp has a free version and offers a free trial. CubApp paid version starts at US$50.00/year.
---
Pricing Details
La nostra offerta prevede soluzioni tutto incluso e soluzioni a progetto.
CubApp deployment and support
Deployment
Cloud, SaaS, Web-based
Android (Mobile)
iPhone (Mobile)
iPad (Mobile)
Training
Live Online
Documentation
CubApp Features
API
Activity Dashboard
Activity Tracking
CRM
Campaign Analytics
Campaign Management
Campaign Planning
Campaign Segmentation
Client Portal
Communication Management
Customer Accounts
Customer Activity Tracking
Customer Database
Customer History
Customer Profiles
Customer Segmentation
Customer Surveys
Customisable Branding
Customisable Templates
Discount Management
Email Management
Email Marketing
Engagement Analytics
Gamification
Gift Card Management
Loyalty Cards
Loyalty Program
Member Portal
Membership Management
Multi-Campaign
Multi-Channel Communication
Multi-Channel Marketing
Performance Metrics
Point of Sale (POS)
Promotions Management
Real Time Analytics
Real Time Data
Referral Tracking
Reporting & Statistics
Reporting/Analytics
Rewards Management
SMS Marketing Management
Segmentation
Social Media Integration
Social Promotion
Survey/Poll Management
Surveys & Feedback
Third Party Integrations
Transaction History
eCommerce Management
API
Activity Dashboard
Activity Tracking
Alerts/Notifications
Applications Management
Budgeting/Forecasting
CRM
Calendar Management
Campaign Management
Campaign Planning
Charting
Configurable Workflow
Contact Database
Contact Management
Customer Activity Tracking
Customer Database
Customer Segmentation
Customisable Reports
Dashboard Creation
Discount Management
Document Storage
Email Marketing
Filtering
Incentive Management
Lead Capture
Lead Management
Loyalty Program
Multi-Campaign
Multi-Channel Marketing
Nomination Tracking
Pipeline Management
Program Notices
Promotions Management
Real Time Monitoring
Real Time Notifications
Real-time Updates
Reference Usage Tracking
Reminders
Reporting & Statistics
Request Assignment
Rewards Management
Search/Filter
Signature Management
Social Media Integration
Status Tracking
Survey/Poll Management
Task Scheduling
Third Party Integrations
Website Integration
Workflow Management
API
Activity Dashboard
Activity Tracking
Alerts/Notifications
CRM
Campaign Analytics
Campaign Management
Campaign Planning
Campaign Segmentation
Channel Management
Communication Management
Customer Accounts
Customer Activity Tracking
Customer Database
Customer History
Customer Profiles
Customer Segmentation
Customisable Branding
Data Import/Export
Discount Management
Drip Campaigns
Email Distribution
Email Management
Email Marketing
Engagement Analytics
Feedback Management
Gamification
Geolocation
Gift Card Management
Incentive Management
Loyalty Cards
Loyalty Program
Member Portal
Membership Management
Mobile Access
Multi-Campaign
Multi-Channel Marketing
No-Card Loyalty System
Point of Sale (POS)
Promotions Management
Real Time Analytics
Real Time Data
Real Time Notifications
Referral Tracking
Reporting & Statistics
Rewards Management
SMS Marketing Management
Social Media Integration
Survey/Poll Management
eCommerce Management
View full list of Loyalty Program Software for Small Businesses