What is Legwork?
Legwork not only integrates with your Dental practice management software, but also with websites, creating a seamless system for online appointment booking, digital forms, online payments, and marketing campaigns. Manage two-way texting, appointments reminders, tele-Dental, patient reviews, practice metrics, and more all from one dashboard.
Integrate your Dental patient engagement software, Dental marketing, websites, and office phones with Legwork innovative solutions.
Who Uses Legwork?
Dentistry, Dental Offices
Where can Legwork be deployed?
Cloud, SaaS, Web-based, Mac (Desktop), Windows (Desktop), Linux (Desktop), Chromebook (Desktop)
About the vendor
Legwork
Located in Wenatchee, US
Founded in 2007
Phone Support
Countries available
Canada, United States
About the vendor
Legwork
Located in Wenatchee, US
Founded in 2007
Phone Support
Countries available
Canada, United States
Legwork videos and images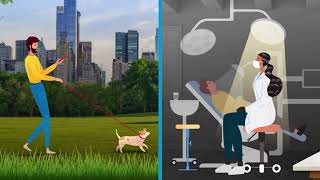 Compare Legwork pricing with similar products
Features of Legwork
Activity Dashboard
Alerts/Notifications
Appointment Management
Appointment Scheduling
Approval Process Control
Billing & Invoicing
Call Centre Management
Call Conferencing
Call Monitoring
Call Recording
Call Reminders
Call Routing
Campaign Management
Care Plan Management
Charting
Client Management
Client Portal
Confirmation/Reminders
Contact Database
Dashboard
Document Management
Email Reminders
For Medical Purposes
HIPAA Compliant
Health Record Access
Lab Results
Medical Billing
Messaging
Mobile Access
Multi-Channel Campaigns
Multi-Location
Multiple Appointment Types
Negative Feedback Management
Online Booking
Online Scheduling
Online Voice Transmission
Patient Communications
Patient Education
Patient Engagement Software
Patient Intake
Patient Portal
Patient Questionnaires
Patient Records Management
Patient Scheduling
Payment Processing
Recurring Appointments
Reminders
Reporting & Statistics
Reporting/Analytics
Rescheduling
Response Management
Review Monitoring
Review Notification
Review Request
SIP Trunking
SMS Messaging
SMS Reminders
Secure Messaging
Self Service Portal
Sentiment Analysis
Social Sharing
Telemedicine Software
Third Party Integrations
Treatment Planning
Two-Way Communication
VoIP Connection
Voicemail Transcription
Hospital & Health Care, 11-50 Employees
Used the Software for: 1+ year
Alternatives Considered:
Simply The Best!
Comments: Legwork has shown tremendous value to our practice! We consolidated services with Legwork saving a ton of money each month. We have been more than pleased with the results and solutions that Legwork has provided to us.
Pros:
The comprehensive yet simple approach to their products. I love how efficient our daily practices become as we have used the dashboard. The software is efficient, simple, effective, and has saved us a bunch of money each month because it allowed us to consolidate our services to one vendor.
Cons:
We have had some occasional syncing issues with the software. Other than that we have been thoroughly happy with the product. My one big wish would be for a Legwork app that has the key functions and processes like the online version...that would be next level!
Sharon S.
Receptionist in Canada
Health, Wellness & Fitness, 2-10 Employees
Used the Software for: 1-5 months
If you use social media you'll pick up legwork fast
Comments: We are getting a lot of reviews in and have ease of access to everything we could possibly need. Our patients love getting reminder messages that are automatically sent through legwork and they also love that they can communicate via text/email.
Pros:
I like how everything is in one place. From sending review requests and responding to them, to do lists to remind you what information you need for the patients coming in, communicating with patients via e-mail or 2 way text and being able to do the million other things I have deadlines for because legwork does the personal touches of birthday greetings and confirming patients automatically without me having to give it a second thought!
Cons:
The original price point is costly but in my opinion worth it.
Laura H.
Administrative Assistant in Canada
Medical Practice, 11-50 Employees
Used the Software for: 2+ years
Legwork
Pros:
I like the texting software, and how it integrates with Mango.
Cons:
I wish we could send photos over text. failed writebacks
Hospital & Health Care, 2-10 Employees
Used the Software for: 6-12 months
Patient Communications Software
Comments: Patient communications .
Pros:
Easy Communications with patients, Marketing and reviews, forms.
Cons:
I hope they will be able to add the features such as extracting patients with unpending treatment that need to come back.
Katie R.
Insurance Coordinator in US
Health, Wellness & Fitness, 11-50 Employees
Used the Software for: 2+ years
Alternatives Considered:
Ease of Daily Tasks
Comments: We haven't switched to another company because of how easy Legwork is to use and the value is above all others.
Pros:
What our office likes most about this software is how user friendly it is. It's super easy to send messages to patients and also the ease of communication for our patients. We also enjoy how fast the customer support is. I haven't had an issue they haven't been able to solve in a timely matter.
Cons:
No online payments or scheduling options for patients.