What is JAMIS Prime ERP?
JAMIS Prime ERP is a modern and intuitive cloud ERP system designed for government contractors, nonprofits, and other project-focused organizations. Using the latest cloud technology, JAMIS Prime ERP provides real-time access to key performance data to help drive smarter decision-making. And JAMIS provides the framework our customers need when it comes to industry regulatory requirements from the DCAA and DCMA, and security requirements such as NIST 800-171 and CMMC. JAMIS Prime ERP is the sol
Who Uses JAMIS Prime ERP?
Government Contractors
Where can JAMIS Prime ERP be deployed?
Cloud, SaaS, Web-based, Windows (On-Premise), Linux (On-Premise), Android (Mobile), iPhone (Mobile), iPad (Mobile)
About the vendor
JAMIS Software
Located in Boulder, US
Founded in 1987
Phone Support
Chat
Countries available
United States
About the vendor
JAMIS Software
Located in Boulder, US
Founded in 1987
Phone Support
Chat
Countries available
United States
JAMIS Prime ERP videos and images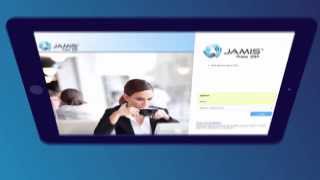 Compare JAMIS Prime ERP pricing with similar products
Features of JAMIS Prime ERP
"What If" Scenarios
Access Controls/Permissions
Accounting
Accounting Integration
Accounts Payable
Accounts Receivable
Activity Dashboard
Activity Tracking
Ad hoc Reporting
Alerts/Notifications
Approval Process Control
Approval Workflow
Asset Categorisation
Asset Library
Asset Sharing
Bank Reconciliation
Billable & Non-Billable Hours
Billable Items Tracking
Billing & Invoicing
Budget Management
Budgeting/Forecasting
Business Process Automation
CRM
Compliance Tracking
Corporate Card
Cost Estimating
Cost-to-Completion Tracking
Customisable Branding
Customisable Invoices
Customisable Templates
Customizable Fields
Dashboard
Document Management
Employee Database
Employee Scheduling
Enterprise Asset Management
Expense Management
Expense Tracking
Financial Management
Financial Reporting
Fixed Asset Management
Forecasting
Forms Management
General Ledger
Graphical Workflow Editor
HR Management
Income & Balance Sheet
Integrated Business Operations
Inventory Management
Invoice Creation
Invoice History
Invoice Processing
Key Performance Indicators
Mobile Access
Mobile App
Mobile Receipt Upload
Multi-Currency
Multi-Department/Project
Online Time Tracking Software
Overtime Calculation
Payroll Management
Percent-Complete Tracking
Performance Metrics
Portfolio Management
Predictive Analytics
Profit/Loss Statement
Progress Reports
Project Accounting
Project Billing
Project Management
Project Planning/Scheduling
Project Tracking
Purchase Order Management
Quotes/Estimates
Real Time Data
Receipt Management
Reimbursement Management
Reporting & Statistics
Reporting/Analytics
Reporting/Project Tracking
Resource Allocation & Planning
Resource Management
Search/Filter
Spend Control
Strategic Planning
Supply Chain Management
Task Management
Task Progress Tracking
Task Scheduling
Tax Calculation
Time & Expense Tracking
Time Tracking
Timesheet Management
Vacation/Leave Tracking
Visual Analytics
Workflow Configuration
Workflow Management
Alternatives to JAMIS Prime ERP
Reviews of JAMIS Prime ERP
Betsy
Sr. Contracts Administrator in US
Defense & Space, 201-500 Employees
Used the Software for: 2+ years
Jamis Prime ERP
Comments: Overall it's been a great experience. I am very happy with the implementation of the new system.
It has saved countless hours of excel spreadsheet experience for certain.
Pros:
Jamis Prime software is extremely easy to use and I am able to rid myself of all of the excel spreadsheets of prior years. This software definitely packs a bang for the buck as it is all inclusive. Integration with the existing system was painless. We are now able to generate reports on request and little effort. I love the reporting feature the most because all you have to do is choose the field!
Cons:
To date I have not experienced any cons with the software itself. Issues encountered were a result of my misunderstanding how to process requests.
Walt
Sr. Director Business Analytics in US
Mechanical or Industrial Engineering, 1,001-5,000 Employees
Used the Software for: 2+ years
Review of Acumatica Jamis Prime 6.1 ERP for Government Contractors
Comments: It does solve our business accounting requirements, except for the lack of different Home Base Currency within a Company Database Tenant to preserve intercompany and consolidation functions.
Pros:
Very well designed fundamentally and technically for government contractors. They know government contracting. Where Deltek is more for overall PSA and Project Mgt. For a SaaS or OnPrem product, it has good mainstream functionality. Piggybacking in Acumatica framework is nice, as it adds additional resources online and consulting. All the Jamis "modules" of Job Management, Subcontracting, Time & Expense, Contract Managment, etc.. are good. You get the Acumatica InterBranch Functionality, Some Allocations Functionality, and all the great GL, AP, AR, Fixed Asset, Cash functions. Customization if pretty straightforward. This question only addresses "software". Pros of Jamis the company: Great Professional Services team. Great Training and Learning Development Team.
Cons:
Menu Items - lefthand menu bar is missing all the verbs. It is just a list of nouns, and hard to tell QUICKLY what each one does. (this is customizable, but why should I have to) Field Lookup and Search functionality on data and transaction entry is wonky, and it works differently in different fields, which is frustrating. Because it uses the Acumatica framework, Jamis has to wait a whole cycle/year or two for Acumatica to to do and release their updates and upgrades, for Jamis to then do theirs. (two step cycle is slow). Acumatica is not for International Multinational. Acumatica (hence Prime) is limited in its Multicurrency, Translation, Consolidations, and Intercompany functionality because, even in 2019 and 2020, although they say they changed it dramatically, they just renamed a few things. Within a "Company Database Tenant", you can have many "Branches" set as "Company" or "Branch", with Consolidation and InterBranch functions, but all of them have to have USD Home Base Currency. For different Home Base Currencies, you have to setup separate "Company Database Tenant", then you lose the Interbranch and Consolidation Translation functionality. This question only addresses "software". Cons of Jamis the company: Poor Customer Support Team. They use that role for all new trainees to "learn", so they always have to "go find the answer" from Professional Services or Training. Not acceptable.
Kelly
Accounting Clerk II in US
Defense & Space, 201-500 Employees
Used the Software for: 2+ years
Easy to use but needs better reporting and HR integration
Pros:
Establishing new contracts, various billing rules, and invoicing is very easy.
Cons:
Lack of usable reports for info that should be easy to find, and HR is not integrated well at all. In fact, HR is a separate system altogether.
Information Technology & Services, 201-500 Employees
Used the Software for: 1+ year
Alternatives Considered:
Jamis Prime ERP Review
Comments: Our organization has received many benefits from the switch to Jamis Prime ERP. More timely and accurate financial reporting leading the way.
Pros:
Jamis Prime ERP has benefited our organization with visibility into the cost structure and management of contracts and cost centers in the organization.
Cons:
The business planning module has proven to be a large undertaking to implement.
Leslie
Accounts Receiveable Clerk in US
Government Administration, 201-500 Employees
Used the Software for: 2+ years
Jamis invoice process is what I use
Comments: The company I worked, I had to use excel and several reports to come up the data the PSRs provide.
Pros:
I like the invoice process. I job cost transaction reports.
Cons:
When you enter data in one section that affects another, it doesn't flow, it has to be entered again in the other section. The AR aging does not give the invoice rule number. We have to run report and manual enter this data. Several of us do invoicing and are responsible for our own invoice rule trackings.