ContractPodAi
by ContractPod Technologies
Who Uses ContractPodAi?
Legal lead contract management initiatives within legal teams from large corporations, offering end-to-end functionality with an outcome-based incremental digital transformation approach.
What Is ContractPodAi?
ContractPodAi is an award-winning, end-to-end, AI-based Contract Lifecycle Management system for larger companies, designed by lawyers for lawyers. Benefits include a smart contract repository, automated workflow, eSignage, 3rd-party contract review, auto-contract generation, AI analytics, reports, collaboration tools, alerts & reminders. Available with all-inclusive pricing (incl. managed implementation, legal engineering & contract migration) and best-in-class implementation.
ContractPodAi Details
https://contractpodai.com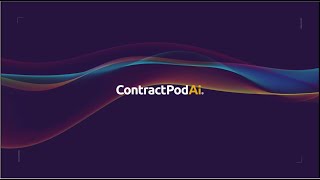 Play
ContractPodAi pricing overview
ContractPodAi does not have a free version.
---
Pricing Details
All-inclusive SaaS pricing, including full access, artificial intelligence, configuration, implementation, e-signature and personal support from ContractPodAi's success team.
ContractPodAi deployment and support
Support
Email/Help Desk
Knowledge Base
Phone Support
24/7 (Live rep)
Chat
Deployment
Cloud, SaaS, Web-based
Android (Mobile)
iPhone (Mobile)
iPad (Mobile)
Training
In Person
Live Online
Webinars
Documentation
ContractPodAi Features
API
Access Controls/Permissions
Activity Dashboard
Activity Tracking
Alerts/Notifications
Approval Process Control
Audit Management
Audit Trail
Buy Side (Suppliers)
CRM
Completion Tracking
Compliance Management
Compliance Tracking
Configurable Workflow
Contact Management
Contract Drafting
Contract Lifecycle Management
Contract/License Management
Customisable Branding
Customisable Reports
Customisable Templates
Customizable Fields
Data Extraction
Data Import/Export
Digital Signature
Document Management
Document Storage
Document Templates
Drag & Drop
Electronic Signature
Full Text Search
Government Contracts
Lifecycle Management
Monitoring
Pre-built Templates
Real Time Data
Real Time Notifications
Reminders
Reporting & Statistics
Reporting/Analytics
Search/Filter
Sell Side (Customers)
Specialty Contracts
Status Tracking
Task Management
Team Collaboration
Template Management
Third Party Integrations
Version Control
Workflow Management
---
Review software
Share your experiences with other software buyers.
Write a Review!
Lisa J.
Senior Contracts Manager
Construction, 1,001-5,000 Employees
Used the Software for: 6-12 months
Overall Rating

Ease of Use

Features & Functionality

Customer Support

Value for Money

Likelihood to Recommend
Reviewer Source

Reviewed on 05/06/2020
"Great Product"
Comments: Contract PodAi has been great to work with overall. They are willing to look for creative solutions that are unique to our business issues. We have had a high adoption rate with our business users, so the team seems to like using the software.
Pros: Overall the software has been easy to use. We love having the ability to easily search for contracts and have them all in a central location. We also like the functionality of being able to track important dates like auto-renewals, expirations, etc. The dashboard is also a great tool to see what contract needs to followed up on.
Cons: Initially we were disappointed with the DocuSign integration. It didn't have the ability to tag signatures for the signer which was crucial for us being able to use the version within the software. Contract PodAi just recently rolled out a product upgrade to fix this issue. With the upgrade, the DocuSign integration now works the way we need it to. Unfortunately, we were told we would have to pay extra for the upgrade, so we will have to live without it until the economic situation improves. There is also currently no way to reject a contract and ask the business user to upload a new version. The only way to upload a new version once it is in the approval process is to approve the contract. Contract Pod is looking into a fix for this as well.
Reviewer Source

Reviewed on 05/06/2020
Emma O.
Trainee Solicitor
Biotechnology, 201-500 Employees
Used the Software for: 1+ year
Overall Rating

Ease of Use

Features & Functionality

Customer Support

Value for Money

Likelihood to Recommend
Reviewer Source

Reviewed on 11/06/2020
"Thank you ContractPod!"
Comments: At the beginning, we had very poor customer service from a project manager - emails were unanswered and amendments to our template agreements were not actioned. However, we now have a very supportive project manager, [SENSITIVE CONTENT HIDDEN], who is great - if there is an issue I know this is going to be resolved and the service has been second to none). After a lot of work uploading our historic agreements to the system, we have now rolled this out to our business and are receiving great feedback from them.
Pros: Easy to use - quick to generate contracts which is great for our team's efficiency. The use of DocuSign which is embedded into the system not only saves money but has speed up our contracting process significantly. OCR and scanning of PDF documents to make them readable is great - allows for detailed searches which helps with our conflict checking process.
Cons: - Have to save documents locally and upload them - no option to drag and drop documents in
- Would be good to have a space on each record for notes that you could update (i.e. with the progress of each matter) and have these export into a report (which we could use for team meetings)
Reviewer Source

Reviewed on 11/06/2020
Jason T.
EU Corporate Counsel
Pharmaceuticals, 201-500 Employees
Used the Software for: 6-12 months
Overall Rating

Ease of Use

Features & Functionality

Customer Support

Value for Money

Likelihood to Recommend
Reviewer Source

Reviewed on 21/01/2020
"Awful - complicated, clunky and ineffective"
Comments: The system hasn't been useful: it is time consuming to upload and search for documents. The aim was to have people in the business have access to templates and to use the system to generate contracts: it isn't easy to use so has not been adopted. Finally, but crucially I don't have confidence when searching for documents that the results will be accurate: you can input several searches using the same search parameters and different results will come through.
Pros: Nothing - except that the customer team are friendly
Cons: I inherited this system and I'm sorry to say there are no redeeming features.
- complicated and feckless search function: on numerous occassions the same search parameters returned different results
- reporting system is complex and results are not user friendly : you're presented with a list of contract ID numbers so you havse no way of using the results usefully to identify the contracts you need
- customisation is laborious and rigid
- expensive: we are paying [SENSITIVE CONTENT HIDDEN] a year for 35 people to have access the system
- template generation tool: not user friendly, so others in the business can't make use of it (as was the idea)
- synch with DocuSign: again , so complex that noone in the business will adopt this system
Vendor Response
by ContractPod Technologies on 19/05/2020
UPDATE - Earlier this year we launched a new template generator - Auto-Contract Desk (ACD) is an award-winning enhanced contract authoring and generation tool that helps business users quickly and efficiently create a high-volume of contracts, providing a more powerful and user friendly experience. Additionally, we have significantly improved our DocuSign integration capabilities. Our Customer Support team is available to offer more details on how it works!
Initial Response: We are sorry to hear you have been experiencing issues. Our Customer Support team has reviewed your comments and are actively working on a resolution. We will follow-up with you to further discuss how we can improve your experience.
Reviewer Source

Reviewed on 21/01/2020
Jerry L.
General Counsel & Corporate Secretary
Computer Software, 1,001-5,000 Employees
Used the Software for: 6-12 months
Overall Rating

Ease of Use

Features & Functionality

Customer Support

Value for Money

Likelihood to Recommend
Reviewer Source

Reviewed on 27/05/2020
"Very Pleased with ContractPod AI"
Comments: Overall, our experience with ContractPod AI has been nothing short of fantastic. Their team is responsive, enthusiastic, and a pleasure to work with.
Pros: Software was rapidly adopted by all utilizing teams; easy to use and explain; integrates well with existing and new products implemented into our IT infrastructure; has key features (post-signature document analysis, contract family trees, record-based CMS--and not a document management system)
Cons: Somewhat "dated' interface (but fully usable and understandable)
Reviewer Source

Reviewed on 27/05/2020
Ruwini S.
Senior Legal Associate
Legal Services, 2-10 Employees
Used the Software for: 6-12 months
Overall Rating

Ease of Use

Features & Functionality

Customer Support

Value for Money

Likelihood to Recommend
Reviewer Source

Reviewed on 31/05/2020
"Exceptional Product, Training, and ongoing Support!"
Comments: This system truly is making a difference to our contracts team, and to the company overall. I pointed out in the pros how it helped us pull up payment, four month early in one case. It has really helped me turn around the impressions about legal. We went from a team that takes too long to create contracts … to a team that understands that cash is king, and actually did something about it! It took a lot of drive internally, and the help of a great contract management system.
I also liked the whole digital transformation process they bring in. They have it quite well planned out, and take you through it. From figuring out how you are doing at the beginning, to where you need to grow, then how to get there. Then they hand-hold you through the whole process. Even after the software is in place, we have a customer success manager who still helps us whenever we have questions, need to change something, or need some deeper training on some parts.
It is a great tool. Very robust. When they tell you it is end to end, it truly is. Aside from the AI built on the IBM system, a great data repository for all the agreement, automatic contract creator, and collaboration tools – I really liked the fact that there were friendly representatives who were always there to help us. When you are bringing in a system like this, you really want and need that personal support to just make things work.
We continue to be an extremely satisfied customer of ContractPodAi. Keep it up!
Pros: The whole industry is talking about more for less, and about digital transformation. Well, this contract management system does both. What you get compared to what the system cost, makes it a great value. It is packed with features. The company also gives you all the support you need to deploy the system, integrate it with your other software, configure it to what your users want, and even helps out with adoption (probably the most important element).
We are already finding that we are tightening the compliance of our vendors to their contractual obligations to us. Then the alerts on key contract dates and renewals – is making sure we are tightening our own timing on accounts receivable. In several cases we have actually pulled payments for our services in by up to 90 days ahead of a contract renewal. In a few of these cases, we were only billing them 30 or more days after renewal. Our Management couldn't get over that the legal department helped improve cashflow. Thanks ContractPodAi, you just helped us build my case for why legal is a value-add team in the company!
Cons: They could further remodel their licensing costs based on customer specific requirement. Except this, nothing significant to report.
Reviewer Source

Reviewed on 31/05/2020