Who Uses Procelite?
Teams and companies of any sizes that strive to achieve their best by implementing efficient collaboration, faster and better decision making, efficiency, workload transparency & accountability
What Is Procelite?
Procelite is an innovative online application that offers a unique blend of functionality for Collaboration, Task, Project and Business Process Management.
Such innovative features as Real-time Visualization of activities and their dependencies reveal all Risks, Issues and Inefficiencies as soon as they arise so that they can be immediately addressed.
Boost capacity of your team without extra hires, enable workload transparency & accountability and benefit from many other features from Day 1
Procelite Details
https://www.procelite.com/
Procelite Pricing Overview
Procelite has a free version and offers a free trial.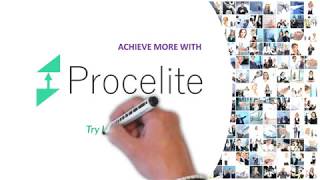 Play