What Is Notion?
Notion is the all-in-one workspace for notes, project management, documents, and collaboration. Tens of thousands of teams and companies around the world use it to keep their employees informed and working together in one place.
By bringing all work and knowledge together and making it highly customizable, Notion creates focus and transparency, while consolidating tools, saving time, and driving more productivity for teams of all sizes.
Who Uses Notion?
Notion is a tool for teams and companies that want a better way to manage knowledge, projects, documents, and collaboration. Individuals can also use the product for notes and organizing their lives.
Where can Notion be deployed?
Cloud, SaaS, Web-based, Mac (Desktop), Windows (Desktop), Android (Mobile), iPhone (Mobile), iPad (Mobile)
About the vendor
by Notion Labs
Located in San Francisco, US
Founded in 2013
Phone Support
24/7 (Live rep)
Chat
Languages
English, Korean
Notion pricing
Starting Price:
US$5.00/month
Yes, has free trial
Yes, has free version
Notion has a free version and offers a free trial. Notion paid version starts at US$5.00/month.
Pricing plans
get a free trial
About the vendor
by Notion Labs
Located in San Francisco, US
Founded in 2013
Phone Support
24/7 (Live rep)
Chat
Languages
English, Korean
Notion videos and images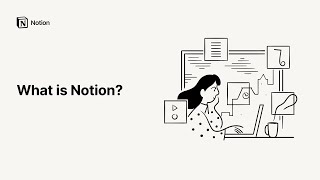 Muhammed anshad K.
Planning Engineer in Saudi Arabia
Verified LinkedIn User
Construction, 51-200 Employees
Used the Software for: 6-12 months
I Use Notion to Manage My Second Brain, It's an App with Most Clean & Consistent Interface
Comments: Overall Notion is a great app for whoever wants to organize their work and life. Notion Second Brain Template is a game changer.
Pros:
Notion is how I organize my existence. I enjoy how I can modify practically everything in the app's design and feel. The simplicity of the white canvas is astounding. With Hundreds of Notion Templates, It becomes very easy to quickly manage any aspect of life and work. Notion Desktop is super quick, has a user-friendly design, and is quite versatile. With a few keystrokes, you may transform the canvas by simply adding blocks around it. Timeline Views, Grouped Views, List Views are fantastic.
Cons:
I don't like the price. There should be a one time free. In Free version, User Collaboration should be allowed at least up to 2-5 users.
Melissa S.
Learning & Development Business Partner in France
Telecommunications, 501-1,000 Employees
Used the Software for: 2+ years
Flexible and Collaborative!
Comments: Personally, I love this tool because it allows me to build databases of knowledge, even my personal Resume page. Everything is in one place and I don't have to search extensively through notebooks or confusing organizational systems. I like that you can really transform your ideas from just a thought to reality. Notion is great for tracking goals and helps you to navigate towards your end destination. If you're using it with a team it can be a great place to build up internal knowledge bases- but the trick is keeping it updated and making sure that what you're building is something an average Joe can navigate.
Pros:
Notion is a great tool to use because you can do a variety of things on the tool. Project & task management, note-taking, building knowledge deposits, I even built my own resume page about myself in Notion! It is a functional and flexible platform that also allows the administration of databases and these can be connected to each other and also provides great value as the ability to connect information between different departments or pages helps our employees find information easily.
Cons:
The mobile apps aren't 100% amazing, there are some features that I think should be more included with the free version and the price is a little high.
Alternatives Considered: Confluence, monday.com and Asana
Reasons for Switching to Notion: Visually, the UX was the best and building pages inside of pages is really visually pleasing.
Verified Reviewer
Content & Experience Manager in Italy
Verified LinkedIn User
Financial Services, 51-200 Employees
Used the Software for: 6-12 months
Ha tutte le carte in regola, ma non mi ha convinto
Comments: Pecca di minimalismo, che paradossalmente lo rende di difficile utilizzo. Le funzioni principali dovrebbero essere ben chiare, al contrario mi sono spesso trovato a chiedermi come ottenere anche le azioni più basilari. Forse ha bisogno di una curva di apprendimento più alta rispetto a quanto in questo momento sono disposto a concedere.
Pros:
Di sicuro ha un'interfaccia moderna e personalizzabile, è leggero e minimale.
Cons:
Ho provato ad usarlo per alcune settimane ma non mi ha convinto: mi sembra poco intuitivo e con funzionalità troppo elaborate per quanto riguarda la scrittura di memo, note e collaborazione.
Sven H.
Tech Integretanist in Germany
Education Management, 51-200 Employees
Used the Software for: 6-12 months
Allrounder
Comments: All in all, Notion is top of the game when it comes to customization. No longer do you have to take an off-the-shelf software and adapt to it. With Notion, everything adapts to your needs and stays always customizable. A must for any user looking for freedom and structure at the same time when it comes to organizing your thoughts, life, project and products.
Pros:
There's not much Notion can't seem to do. You can easily adjust it entirely to your liking - however, there is a pretty steep learning curve. Once you got it, though, the sky is your limit. Create as many pages as you'd like, nest them within each other, shake up your hierarchy and even link databases onto other sites. The creative freedom concerning the hierarchy of your pages is phenomenal.
Cons:
Lots of time spent getting to know Notion's myriad of options which results in a lot of studying early on and in a pretty steep learning curve. Luckily, there are tons of useful resources and learning videos including templates you can use and customize to your liking. I really wish it had a better stylus/pen integration for quick and easy hand-written notes.
Alternatives Considered: Evernote Teams, Notability, GoodNotes and WorkFlowy
Reasons for Choosing Notion: OneNote - especially the Class Notebook - is great for teaching when you want to provide a clear set of hierarchy to your team or students. But using it for my personal organisation just never worked for me. It was too rigid with its narrow Section Group > Section > Page > Sub-page limitation. With Notion, I can simply nest as many pages within each other as I please - which is a game changer for me.
Switched From: Microsoft OneNote
Reasons for Switching to Notion: Because it's cross-platform and unbelievably flexible.
Dasser B.
Software Developer in Egypt
Computer Software, 11-50 Employees
Used the Software for: 1+ year
My favorite ideas, projects and personal things managment in a free manner
Comments: It's awesome, nearly can sketch, plan and manage anything in it cause of its customization. Secondly, it has really easy and simple design.
Pros:
The super customization and wide limitation to be in a paid plan, that really offers useful things and also make users grateful to Notion so they want to go paid plan to support Notion and the additional features.
Cons:
There is no offline access until now and Arabic Left-to-Right is not supported too. If you need those 2 features mainly have to work around it to work like installing a chrome extension for Notion's website to support LTR Arabic.
Alternatives Considered: ClickUp
Reasons for Choosing Notion: In the first place, it's the customization and the limitation of the free plan then the performance and the ease of use.
Switched From: Evernote Teams, Google Keep, Todoist and ClickUp
Reasons for Switching to Notion: I choose Notion for its super customization and far limits of free plan and simplicity.