15 years helping British businesses
choose better software
What is Mighty Networks?
Mighty is where creators, entrepreneurs, and brands build digital communities with cultural software. Be a part of something different #OnMighty.
With Mighty, you can bring your courses, memberships, and offers together in a powerful community under your own brand on iOS, Android, and the web.
Mighty is different—a community platform made up of a new kind of innovative no-code "Space" that holds not just chat, but your choice of content, courses, commerce, and community features.
Who Uses Mighty Networks?
Mighty serves creators, entrepreneurs, and brands. Our customers include TED, Fortune, Yoga With Adriene, Lifebook, Marisa Peer, Sophia Amoruso, Zach Bush, and Oiselle.
Where can Mighty Networks be deployed?
Cloud-based
On-premise
---
About the vendor
Mighty Networks
Located in PALO ALTO, US
Founded in 2011
Mighty Networks pricing
Starting Price:
US$39.00/month
Yes, has free trial
No free version
Mighty Networks does not have a free version but does offer a free trial. Mighty Networks paid version starts at US$39.00/month.
About the vendor
Mighty Networks
Located in PALO ALTO, US
Founded in 2011
Mighty Networks videos and images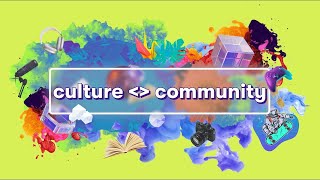 Features of Mighty Networks
@mentions
API
Access Controls/Permissions
Activity Dashboard
Activity/News Feed
Alerts/Notifications
Application Management
Built-in Course Authoring
Chat/Messaging
Collaboration Tools
Commenting/Notes
Communication Management
Content Library
Content Management
Content Sharing
Course Authoring
Course Publishing
Customisable Branding
Customisable Templates
Data Import/Export
Design Management
Discussions/Forums
Drag & Drop
Dues Management
Engagement Tracking
Event Management
File Sharing
Form Builder
Group Management
Ideation
Interactive Content
Interactive Learning
Landing Pages/Web Forms
Media Import
Media Library
Member Communication
Member Database
Member Directory
Member Portal
Member Types
Membership Renewals
Mobile Access
Mobile Learning
Moderation
Multi-Channel Campaigns
Multi-User Collaboration
Payment Processing
Pre-built Templates
Preview Functionality
Publishing Options
Real-Time Chat
Reporting & Statistics
Reporting/Analytics
Responsive Web Design
Self-Service Content Curation
Social Learning
Social Media Integration
Social Promotion
Storyboarding
Third Party Integrations
User Profiles
Video Management
WYSIWYG Editor
Website Management
Alternatives to Mighty Networks
Reviews of Mighty Networks
Ani
Pain relief specialist in US
Verified LinkedIn User
Health, Wellness & Fitness, Self Employed
Used the Software for: 1+ year
Reviewer Source
Build Your Community With Ease
Comments: Very positive, they have good educational weekly programs that will help you in your journey to build your community.
Pros:
How you can build a community, individual groups, paid or free, create courses all in one platform.
Cons:
How their payment system was set up. I also couldn't setup an affiliate program for my course.
Alternatives Considered: Kajabi
Reasons for Choosing Mighty Networks: I wanted to have a place where I can not only build online courses but also build a community.
Switched From: Teachable
Reasons for Switching to Mighty Networks: At the time the price was very compatible with similar products, also a friend was using and she recommended.
Professional Training & Coaching, 2–10 Employees
Used the Software for: 2+ years
Reviewer Source
Terrific for Creators and Community
Comments: Our goal was to create a global community committed to leadership and career development. One where privacy was assured and time zones could be easily spanned. The option of delivering courses in various formats along with posting content and other events makes MN the perfect platform for reaching our goal.
Pros:
Mighty Network (MN) is an extremely robust platform for creating and nurturing a community of people with shared interests and a focus on transformation of some kind. It offers a wide range of options and a terrific support team of MN employees and other users. The design is values-driven and the MN team are constantly enhancing it for ease of use and functionality.
Cons:
The wide ranging options made start-up a bit complicated, but that was handled well by the support team, the Community Design course and the generous comments of other users.
Alternatives Considered: Meta for Business
Reasons for Switching to Mighty Networks: Facebook is just plain evil. The disinformation rife in the platform and the unethical sharing of information meant we had to look elsewhere. We love that fact that with MN we own the data and it can't be shared by MN. A generic website or blog were too limited in what they offered and would have required multiple add-ons in order to offer events and courses.
Health, Wellness & Fitness, 2–10 Employees
Used the Software for: 6-12 months
Reviewer Source
Lots of potential here, but I've ultimately gone with something else.
Comments: Overall this platform has potential, but there were too many issues, too many downsides, and too many complaints from my customers to keep it. I'm now testing out other platforms that have courses and community integrated and will see how it all goes.
Pros:
- community directly linked to the courses - one off courses as well as membership tiers available - events and links to Zoom - mobile app
Cons:
- video and audio playback is buggy - community chat is also buggy and doesn't always update and requires a manual refresh - users said the Ux Interface was hard to navigate and they couldn't always find what they were looking for. - they ALSO charge a transaction fee on top of the monthly subscription fee for the platform
Mighty Networks Response
2 years ago
Hi Avery, we just shipped a fix for the playback issue you described. And our navigation updates later this year should streamline any UX issues. We still feel when it comes to courses and community in one place, there's no product like Mighty on the market. We'd love to host you again in the future!
Eva
Self Realization Teacher and Coach in Sweden
Health, Wellness & Fitness, 2–10 Employees
Used the Software for: 1-5 months
Reviewer Source
Haven't regret the move for one second
Pros:
In a matter of weeks we were ready to launch our new community with several existing online courses moved over. Producing content is very easy. To get everything in one was very valuable for us - course platform with payed or free courses, enrolment and drip feed as well as a community platform with the ability to interact with other members. Available as apple and android app, our members can all of the sudden access their courses from their phone, without us having to develop and maintain two apps ourselves. Huge.
Cons:
There are still features that we are hoping will get there. Like more drip feed settings and the ability to give a member access to a whole course at once even if it's drip fed to mention two. But we have made it work with existing features and the value largely overcomes some details we hope will be available in the future.
Alternatives Considered: Teachable, Kajabi and accessally
Reasons for Choosing Mighty Networks: We wanted community features and easier to create course content.
Switched From: aMember Pro
Reasons for Switching to Mighty Networks: Everything in one. Know-how from the Mighty Network team on running communities. Less work with setting up and configuring the platform. Our users can access their practices in an app!
Mighty Networks Response
3 years ago
So glad to hear that this has been a successful transition for you Eva, and that you and your members are taking advantage of the native mobile apps. We look forward to continuing to support you with more upgrades to features in the future!
Nonprofit Organization Management, 11–50 Employees
Used the Software for: 2+ years
Reviewer Source
The Key To Our Success!
Comments: It works great! Fluid, functional, and reliable!
Pros:
MN is the product that enabled us to do what we were good at doing, at scale! The team behind MN wanted and fought for our success to make community coaching at scale feasible, exciting, and affordable. If you are a coach or community builder there is no better first party platform than Mighty Networks!
Cons:
They were a little slow at getting some features off the ground but the wait was worth it!
Alternatives Considered: Podia
Reasons for Choosing Mighty Networks: Slack was too text heavy for our audience.
Switched From: Slack
Reasons for Switching to Mighty Networks: Podia is solid alternative but the native app and development were far superior (and more glossy) inside of MN!
Mighty Networks Response
4 years ago
Thanks Zac! We love having Youth Ministry Booster on the Mighty Networks platform. We appreciate all you do for your community.