15 years helping British businesses
choose better software
Local product
What is Vevox?
Vevox is a real-time polling and anonymous Q&A platform for audience engagement. Rated number 1 by our users, Vevox makes virtual and hybrid meetings & classes unmissable by providing participants, wherever they are located, the opportunity to have an equal say. Make your hybrid meetings and classes unmissable, interactive, democratic – and more fun!
Who Uses Vevox?
We're focused on increasing audience engagement in hybrid and in-person meetings and classes, make your next internal comms sessions interactive, democratic, and most importantly unmissable!
Where can Vevox be deployed?
Cloud-based
On-premise
---
Vevox support
Phone Support
24/7 (Live rep)
Chat
Countries available
United Kingdom, United States
Vevox pricing
Starting Price:
£8.00/month
Yes, has free trial
Yes, has free version
Vevox has a free version and offers a free trial. Vevox paid version starts at £8.00/month.
Vevox support
Phone Support
24/7 (Live rep)
Chat
Countries available
United Kingdom, United States
Vevox videos and images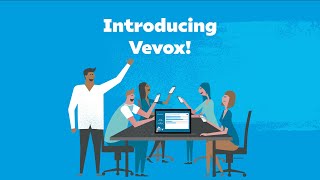 Features of Vevox
Access Controls/Permissions
Activity Dashboard
Agenda Management
Assessment Management
Collaboration Tools
Communication Management
Customisable Branding
Customisable Questions
Customisable Reports
Data Analysis Tools
Data Visualisation
Engagement Tracking
Feedback Management
Higher Education
Interactive Learning
Live Chat
Live Results Sharing
Meeting Management
Mobile Access
Mobile App
Multiple Question Types
Online Polling
Online Voting
Phone Polling
Polls/Voting
Presentation Tools
Pulse Surveys
Q&A Management
Question Library
Quizzes
Ranked Choice Voting
Real Time Data
Real Time Data Collection
Real Time Notifications
Reporting & Statistics
Reporting/Analytics
Survey/Poll Management
Surveys & Feedback
Third Party Integrations
Video Conferencing
Noah
Assistant Professor in US
Verified LinkedIn User
Higher Education, 1,001–5,000 Employees
Used the Software for: 6-12 months
Reviewer Source
Vevox does what you need for a better price
Comments: I use Vevox to assess student learning outcomes in University classes.
Pros:
Vevox is just the right mix of features and value. It isn't the do-everything Poll Everywhere, but it definitely isn't bare-bones, and I find that the pricing makes it a much better value than more expensive options. There are many options for polling question types and I find many of them useful. For my senior level undergraduate classes it helps me quickly assess learning outcomes as well as keep students engaged. The branding features are great and make the product almost look like a white label solution with our university graphics and colors integrated into every poll. Vevox staff are also highly responsive when I have questions or need help with the product, and the development team is clearly still adding features to improve the product. This gives me assurance that the product will be supported for a long time to come, which is important when I invest time into a new software product.
Cons:
Sometimes the polling sessions for students would disconnect, but I have a feeling this was on the user end as they were often using smartphones. It was easy enough for them to reconnect and join the session.
Alternatives Considered: Poll Everywhere
Reasons for Switching to Vevox: Poll Everywhere has many more features, but most were superfluous. Vevox nails the important stuff at much lower cost.
Vevox Response
10 months ago
Hi Noah, Thank you for your review! It is great to hear that you find Vevox to be a mix of benefits and value to your institution, that your students are engaged, and that you particularly enjoy the customisation feature within your account. It is also great to hear that you are reassured by developments to our product and I am pleased to share that as of 12th Feb 2023 we have released another update, which you can read all about in our release blog: https://www.vevox.com/blog/vevox-product-update-february-2023 If you need any assistance or have any questions at all, please do not hesitate to contact us via our website. Many thanks, Kristina - Community Engagement Manager
Higher Education, 501–1,000 Employees
Used the Software for: 1+ year
Reviewer Source
Feedback
Comments: I am using it on a weekly basis, and it is very useful for a large number and saves a lot of time.
Pros:
Easy to use and saves time to deliver effectively.
Cons:
Wordcloud number is limited to 20 and must be from 40-50
Connor
Web Developer in UK
Computer Software, 11–50 Employees
Used the Software for: 1+ year
Reviewer Source
A professional, useful polling app
Comments: Vevox is great for allowing accurate results from debates in meetings to be collected, with the ease of joining polls and a very usable app, i think its great.
As mentioned earlier, if a simplified / kahoot! styled 'mode' was added, i think this would appeal to more events and younger audiences.
Pros:
One of my favourite features is its integration with PowerPoint. Another point would be the aesthetic of the app is very professional The app itself is also very usable
Cons:
I personally have always felt it lacks the certain engagement power of services such as kahoot!, which i know is more of a game styled polling service, but for simpler purposes, this would be favoured for a lot of people i know due to its simplicity and engagement. Otherwise i feel compared to other polling services, vevox has great competitive advantages.
Vevox Response
4 years ago
Hi Connor, Thank you for the review. I'm pleased to know that you like the PowePoint integration and find it useful. We're making improvements to our quizzing functionality in our next product releases so please stay tuned as this relates to your references around gamified polling. If you need any assistance or have any questions at all, please do not hesitate to contact us via our website. We look forward to hearing how you get on in future sessions. Many thanks, Ben - Customer Success Team
Andre
Territory Sales Rep in US
Retail, 501–1,000 Employees
Used the Software for: 1-5 months
Reviewer Source
Better than Zoom!
Comments: Vevox is a great product. It functions very well and is completely reliable. I'm glad my company has started using it. I would recommend others try it, for sure.
Pros:
We had a very large group of people participating in a virtual training seminar and the audio and video was absolutely perfect. Using similar but different apps in the past, I did not have as good of an experience.
Cons:
I have not come across any issues in using Vevox. The links worked, the meetings were easy to join, many people used different devices and had no issues connecting.
Chloe
Community Cancer Care Co-Ordinator in UK
Hospital & Health Care, 501–1,000 Employees
Used the Software for: 1+ year
Reviewer Source
Vevox in Healthcare
Comments: Extremely positive and helpful.
Pros:
The support from the team was 5 star, they supported from enquiries to implementation and were extremely flexible. The system was easy to use and adaptable to project changes and was a huge help in collecting data for our project.
Cons:
The license was unfortunately cancelled within our team due to cost.
Alternatives Considered: PHOENIX DOCUMENTS CLOUD
Reasons for Choosing Vevox: ease of use, accessibility and support from the team