What is MYOB Advanced Business?
MYOB Advanced is ideal for bigger businesses that have outgrown accounting software. It's secure, cloud-based business management software that connects your entire organisation across finance, operations, sales and HR, enabling integrated, real-time data to make smarter decisions for faster growth. Tailored specifically for your bigger business needs, MYOB Advanced includes accounting, inventory management, workflows, manufacturing, payroll functionality and much more.
Who Uses MYOB Advanced Business?
Sectors across ANZ such as professional services, wholesale & distribution, manufacturing construction, building & trades use MYOB Advanced to connect every part of their business to the other.
Where can MYOB Advanced Business be deployed?
Cloud, SaaS, Web-based, Android (Mobile), iPhone (Mobile), iPad (Mobile)
About the vendor
MYOB
Located in CREMORNE, Australia
Founded in 1991
Phone Support
Countries available
Australia, New Zealand
MYOB Advanced Business pricing
Starting Price:
Not provided by vendor
MYOB Advanced Business does not have a free version.
About the vendor
MYOB
Located in CREMORNE, Australia
Founded in 1991
Phone Support
Countries available
Australia, New Zealand
MYOB Advanced Business videos and images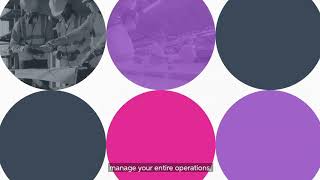 Compare MYOB Advanced Business pricing with similar products
Features of MYOB Advanced Business
Access Controls/Permissions
Accounting
Accounting Integration
Accounts Payable
Accounts Receivable
Activity Dashboard
Ad hoc Reporting
Alerts/Notifications
Bank Reconciliation
Billing & Invoicing
Budgeting/Forecasting
CRM
Cash Management
Cataloguing/Categorisation
Check-in/Check-out
Client Portal
Collaboration Tools
Compliance Management
Consolidation/Roll-Up
Core Accounting
Cost Estimating
Cost Tracking
Customisable Dashboard
Dashboard
Dashboard Creation
Data Connectors
Data Import/Export
Data Visualisation
Demand Forecasting
Document Management
Drag & Drop
Employee Management
Enterprise Asset Management
Expense Tracking
Financial Analysis
Financial Management
Financial Reporting
Fixed Asset Management
Forecasting
General Ledger
Income & Balance Sheet
Integrated Business Operations
Inventory Auditing
Inventory Control
Inventory Management
Inventory Optimisation
Inventory Tracking
Invoice Processing
Item Management
Key Performance Indicators
Manufacturing Planning
Mobile App
Multi-Currency
Order Entry
Order Fulfillment
Order Management
Order Tracking
Payroll Management
Performance Metrics
Predictive Analytics
Profit/Loss Statement
Progress Reports
Project Billing
Project Management
Project Tracking
Purchase Order Management
Purchasing & Receiving
Quality Management
Quotes/Estimates
Real Time Data
Receiving/Putaway Management
Reorder Management
Reporting/Analytics
Returns Management
Sales Forecasting
Search/Filter
Self Service Data Preparation
Shipping Management
Supplier Management
Supply Chain Management
Task Management
Time & Expense Tracking
Time Tracking
Visual Analytics
Warehouse Management
Workflow Management
Alternatives to MYOB Advanced Business
Reviews of MYOB Advanced Business
Roxanne F.
Business Owner in Australia
Verified LinkedIn User
Arts & Crafts, 2-10 Employees
Used the Software for: 2+ years
MYOB
Pros:
MYOB is the ultimate - I love this program. After initial set up, you can pull up any credit or debit, create reports, budgets - it is endless what information you can gain in only minutes where manually, would take you hours if not more. It is quite easy to use and to get the most out of your purchase, I would recommend attending a training course on it.
Cons:
Without training, you might find it a little intimidating and confusing but if you are only wanting it for accounts record keeping and not invoicing or payroll, you could learn as you go.
Wyclife B.
Finance officer in Kenya
Nonprofit Organization Management, 501-1,000 Employees
Used the Software for: 6-12 months
Alternatives Considered:
Accounting Made Easy
Comments: MYOB is a great tool for accounting purposes my overall experience with this software is great now that I am used to it. Initially, I had problems with using some of the features but with constant learning and experience, I find this tool resourceful.
Pros:
One key thing I liked most about MYOB is the ability to use it on a smartphone through their android app. This makes things a lot easier for me as I can post the transaction on the go without necessarily having my computer around. Compared to other accounting tools, the pricing is quite reasonable for the value you get.
Cons:
Some bit of this software is slightly complicated a good example being an inventory system and this always calls for some training before work can use.
Verified Reviewer
CEO in Australia
Verified LinkedIn User
Information Technology & Services, 11-50 Employees
Used the Software for: 2+ years
Was great many years ago
Pros:
Since we have been using MYOB for many years the interface is well known (hasn't been upgraded in 10+ years)
Cons:
Old style interface, old style architecture, really needs a whole new design
Yo D.
Business Manager in Australia
Verified LinkedIn User
Hospitality, 2-10 Employees
Used the Software for: 1+ year
Alternatives Considered:
Good Accounting Software with Good Support
Comments: The software is reliable and does the job. It doesn't have fancy reporting or an amazing user interface but it's got everything you need. MYOB responded well to the changes needed for STP reporting, JobKeeper payments and Government Grants.
Pros:
Good, reliable software for accounting and payroll. Integrates well with our timesheet and rostering App (Deputy). Product support is generally very good and has extended hours.
Cons:
A few things are not very intuitive, eg I wanted to run a report showing how much we've spent with a certain supplier over the past year. The information wasn't where you'd expect it (in their card file). There are a couple of ways to get this info but I had to call support to find out. Also, we don't typcially generate invoices but when I needed to do one, I found it quite difficult to format it how I wanted it and to find out how to provide bank details instead of credit card info for payment.
Bhavik J.
Software Engineer in India
Financial Services, 51-200 Employees
Used the Software for: 1+ year
Alternatives Considered:
An All in One Accounting Product
Comments: My overall experience with MYOB Advanced is its a great feature packed product which can be priced correctly.
Pros:
The thing I like the most about MYOB Advanced is its ease of use and vast feature set. The Cloud base feature is very helpful.
Cons:
The thing I like the least about MYOB Advanced is its pricing, which can be reduced. Also, for a new customer, it is very overwhelming with all the features and mostly require a training to get hold of.