What is SuitePro-G?
SuitePro-G is a turnkey solution for project management that helps companies monitor their project portfolio management lifecycle.
Great project portfolio management software, it is an ally to professionalize your approach and improve your teams skills in project management.
SuitePro-G is a methodological, pragmatical and educational software that provides a collaborative decision-making environment and allows stakeholders alignment for the improvement of practices, processes and behaviors.
Who Uses SuitePro-G?
SuitePro-G is suitable for companies of all sizes and all business sectors such as health, civil engineering, banks and insurance, IT, public administration, etc.
Where can SuitePro-G be deployed?
Cloud, SaaS, Web-based, Mac (Desktop), Windows (Desktop), Windows (On-Premise), Chromebook (Desktop), Android (Mobile), iPhone (Mobile), iPad (Mobile)
About the vendor
IQar
Founded in 2009
24/7 (Live rep)
Chat
Countries available
France
Languages
English, French
About the vendor
IQar
Founded in 2009
24/7 (Live rep)
Chat
Countries available
France
Languages
English, French
SuitePro-G videos and images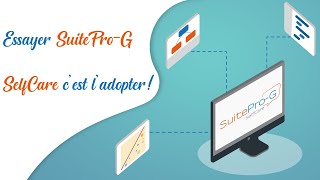 Compare SuitePro-G pricing with similar products
Features of SuitePro-G
Activity Dashboard
Approval Workflow
Assignment Management
Backlog Management
Bar Chart
Billing & Invoicing
Budget Management
Budgeting/Forecasting
Calendar Management
Change Management
Client Portal
Collaboration Tools
Color Codes/Icons
Commenting/Notes
Cost-to-Completion Tracking
Customisable Templates
Dashboard
Dependency Tracking
Document Management
Drag & Drop
Expense Tracking
File Sharing
Gantt/Timeline View
Guest Access
Idea Management
Issue Management
KPI Monitoring
Kanban Board
Milestone Tracking
Percent-Complete Tracking
Portfolio Management
Prioritisation
Progress Tracking
Project Management
Project Planning
Project Planning/Scheduling
Project Scheduling
Project Tracking
Real Time Notifications
Release Planning
Reporting & Statistics
Reporting/Analytics
Reporting/Project Tracking
Requirements Management
Resource Management
Risk Management
Roadmapping
Spend Analysis
Sprint Planning
Status Tracking
Tagging
Task Management
Task Progress Tracking
Task Scheduling
Template Management
Templates
Third Party Integrations
Time & Expense Tracking
Time Tracking
Visual Workflow Management
Visualisation
Workflow Management
Alternatives to SuitePro-G
Stephane R.
Organisateur Conseil in France
Banking, 1,001-5,000 Employees
Used the Software for: 1+ year
Alternatives Considered:
Intuitif et efficace
Comments: SuiteProG nous a permis sans aucun doute d'adopter et suivre une méthodologie projet dans nos activité pour une meilleure efficacité et confort de travail
Pros:
Les fonctionnalités autour du management projet (SDP, Gantt et Kaban)
Cons:
Les livrables Pdf - Ppt sont perfectible à l'usage
Philippe H.
Président in France
Information Technology & Services, 11-50 Employees
Used the Software for: 2+ years
Un utilisateur de SuitePro-G très satisfait
Comments: Au travers de la mise en place de SuitePro-G, nous avons pu faire évoluer les pratiques de gestion de projet au sein de la structure et ainsi monter en maturité sur ces sujets. Cela a permis de mieux piloter les projets au niveau de l'organisation, d'avoir plus de visibilité sur le portefeuille et d'améliorer les prévisions budgétaires.
Pros:
Simple d'utilisation et intuitif, SuitePro-G permet de couvrir efficacement l'ensemble des thématiques et problématiques liées à la gestion de projet et aussi la gestion de portefeuille de projets
Cons:
La gestion des risques projet mériterait d'être complétée selon, par exemple, les bonnes pratiques du chapitre 8 de prince2
Sandrine M.
Resp. Pôle Appui au pilotage et à la performance in France
Government Administration, 51-200 Employees
Used the Software for: 2+ years
Mon avis
Comments: Suite ProG permet une meilleurs visibilité des projets de l'entreprise.
Les rapports flash sont un appui intéressant pour les codir Projets ou autres réunion -> permet d'aller à l'essentiel tout en proposant une trame unique
Pros:
Réactivité des personnes qui interviennent en support pour l'utilisation de l'outil. La qualité des vidéos d'aide à l'utilisation.
Cons:
Le paramétrage des droits des utilisateurs selon leur rôle n'a pas été simple à comprendre et à mettre en place. Les limites d'adaptabilité de l'outil aux besoins des utilisateurs (sur certains items uniquement)
Martial R.
Chef de projet IT in France
Government Relations, 51-200 Employees
Used the Software for: 1+ year
Outil gestion de projet modulable est intuitif
Comments: Une mise en place rapide est simple, pour un suivi des projets IT au quotidien avec facilité de production de rapports d'activité.
Pros:
L'outil est facilement adaptable aux pratiques en place (ajout de propriétés, création de formulaire, gestion des profils utilisateurs etc). La réactivité des équipes éditeur sur les incidents et la mise en place d'améliorations régulières est très appréciables.
Cons:
Les exports qui sont au format PDF donc non modifiables.
Patrick A.
Directeur de Projets in France
Transportation/Trucking/Railroad, 2-10 Employees
Used the Software for: 1+ year
Suite pro-G rend simple la complexité multiprojets
Comments: L'utilisation de l'outil facilite considérablement la synthèse multi-projets de données : pas besoin de se préoccuper de la cohérence des éléments entre les différents projets (qui est cadrée par la configuration personnalisée au départ).
L'utilisation des météos et comité de pilotage est très pratique pour la gestion de portefeuille de projets complexes
Pros:
L'intégration en un seul produit de l'outil de gestion de projet et des outils de reporting est très appréciable . De même, la possibilité d'initier le produit qu'avec les éléments simples de gestion de projet (planification) en conservant la possibilité d'ajouter la gestion des ressources et du budget est très intéressante
Cons:
la souplesse des sorties PDF (types de sorties, sélections partielles, mise en page et personnalisation) mérite d'être encore améliorée