Local product
What is CANDDi?
CANDDi is Sales and Marketing Automation software for your entire team.
* Marketing: Increase conversion and generate more leads.
* Sales team: Save time and close more deals.
* Managers: Get reports on every aspect of your business performance.
The software is capable of providing detailed analysis including the number of web pages visited and time spent on the website. Our unique technology drills down the actual individual (not just the company)
Who Uses CANDDi?
If you want to use a targeted digital approach to maximising your sales, we can help. Our unique real time dashboard allows you to tailor the reports to your needs. You decide what you want to see,
Where can CANDDi be deployed?
Cloud, SaaS, Web-based
About the vendor
Campaign and Digital Intelligence
Located in Manchester, UK
Founded in 2009
Phone Support
24/7 (Live rep)
CANDDi pricing
Starting Price:
US$249.00/month
CANDDi does not have a free version. CANDDi paid version starts at US$249.00/month.
About the vendor
Campaign and Digital Intelligence
Located in Manchester, UK
Founded in 2009
Phone Support
24/7 (Live rep)
CANDDi videos and images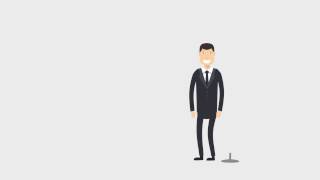 Compare CANDDi pricing with similar products
Features of CANDDi
Campaign Management
Contact Database
Data Import/Export
Dynamic Content
Lead Capture
Lead Management
Lead Qualification
Marketing Automation
ROI Tracking
Segmentation
David G.
Director of Stuff & Things aka Sales & Marketing Director in UK
Verified LinkedIn User
Internet, 11-50 Employees
Used the Software for: 2+ years
We LOVE CANDDi at Conscious Solutions
Comments: We've had a great user experience with CANDDi. My team love using it and getting more insights on the individuals using our website.
Pros:
We used to use another 'contract tracking' application but did not like their 'hard sell' approach, annual contracts and lack of integration. Since moving to CANDDi we love their soft sell/supportive approach, month to month contracts (even though we've been a client now for three years) and that we can integrate with our SuiteCRM installation.
Cons:
That from time to time we forget to use it to its fullest extent. And that's not CANDDi's fault, that's our fault!
Adriana S.
Sales & Marketing Manager in UK
Consumer Goods, 51-200 Employees
Used the Software for: 2+ years
Revolutionary addition to marketing mix
Comments: An excellent product that has allowed us to plug the black hole of anonymous visitors to our website that don't translate to enquiry and we had no visibility of. An eye-opening revelation as to just how many people are engaging with your company and brand that just bounce off and have no further contact.
Pros:
It beats any other "similar" software in the level of information it feeds back and the accuracy of the IP match. Great layout, easy to use and fantastic support team. Highlights and present s 100's of missed opportunities/red hot leads. Great value for money...it pays for itself in 3 months
Cons:
Nothing not to like about it.....Tim and the team keep developing it so never a chance to not like it as always moving and improving.
Lauren M.
Digital Marketing Apprentice in UK
Medical Devices, 2-10 Employees
Used the Software for: 6-12 months
Excellent Customer Support
Comments: CANDDi is a useful tool and is certainly an upgrade from Lead Forensics, a tracking software we previously used. It has its minor flaws, but these are made up for with its qualities and fantastic customer support team - I can't stress enough how much rep and his colleagues have helped me learn about and use CANDDi, they are a true credit to the whole package.
Pros:
The idea behind CANDDi is really great and most of it works up to standard. It tracks clicks successfully and it is really easy to segment customers and the channels they are coming from. I've really enjoyed all my experiences with the customer support - probably the most significant 'pro,' in my opinion. I am always put through to a friendly and knowledgeable member of staff that is willing to help and optimise my experience. No matter what strange and wonderful questions I come up with, he had a solution for everything and made CANDDi much easier to use, he really is a superstar and a pleasure to work with (and definitely deserves a pay-rise). :)
Cons:
It is quite often I receive CANDDi profiles with 'No name' and 'No company,' this can be annoying as it fills up the stream with useless data. CANDDi doesn't seem to be very compatible with Google Ads - I have had a number of problems in trying to track clicks from Ads and the issue still isn't fully resolved. I am also unimpressed with the CANDDi for Outlook plugin. It is great when it works but I often get false read receipts, for example when the recipient is internal, in my office, it sometimes comes back with an 'opened' notification when I know for certain the email hasn't been opened. I have trialed this many times and there are definitely issues.
Sean D.
Marketing Assistant in US
Computer Software, 11-50 Employees
Used the Software for: 1-5 months
Top of the line for lead generation
Comments: We replaced our Lead Forensics website tool with CANDDI and we will never go back. Some of the things that Lead Forensics either refused to do, or made you pay a premium for, or simply couldn't do are very easy to master and utilize within CANDDI. We primarily love that we now have the ability to figure out exactly who was on our site if they click through to an article via an email campaign as previously we were only able to see a blurry version of this traffic and had to make our own assumptions. CANDDI removes the guesswork and now we know who followed that link and what they did afterwards!
Pros:
Very intuitive user interface Was able to pick up and go without any training Once the team got my team trained we felt like pros within two weeks Super quick turnover time (got my business set up within the period of 3 days) Much more functional than something like lead forensics The ability to generate user information and track those specific users activity has already generated valuable leads for us by showing us which individuals from a company watched a demo of our product, etc. Super friendly group to work with
Cons:
As of yet, I have not found anything I dislike about this software. Perhaps I am biased because it is such an upgrade from the lead generation tracking tool we previously had been using for our site. This has made generating quality leads from our web traffic a fluid and easy process.
Matthew H.
Franchisee Mentor in UK
Verified LinkedIn User
Financial Services, 201-500 Employees
Used the Software for: 2+ years
CANDDI software gives visability
Comments: My overall experience is 9/10 ...... and 10/10 for the service
Pros:
The support at CANDDI is superb - which is great for a non tech guy like me. It gives great visability and compliments other marketing activities allowing me to see who has been in our site, where they came from and what they looked at ..... also captures the lead and pushes straight into our CRM
Cons:
No real downsides to the software. Along with visibility it obviously gives another layer of 'stays' that needs to be filtered. The software has good filters but , again as a non tech guy, I had to get used to this