Local product
What is Trail?
Trail is the new way to run restaurants, cafes, bars and pubs.
An incredibly simple app guides teams through their day, step-by-step, from opening checks and food safety to cashing up.
Checklists and forms replace paper logbooks, for a safe digital record.
Reports & alerts give the business complete visibility and control over efficient operations.
And when integrated with ePOS, rotas and other systems, Trail becomes the central operational hub for the entire organisation.
Who Uses Trail?
Trail is designed for hospitality & leisure businesses; restaurants, takeaways, food service, pubs, bars, hotels, gyms and more.
Where can Trail be deployed?
Cloud, SaaS, Web-based, Mac (Desktop), Windows (Desktop), Android (Mobile), iPhone (Mobile), iPad (Mobile)
About the vendor
Trail
Located in Cardiff, UK
Founded in 2014
Phone Support
Chat
Trail pricing
Starting Price:
US$11.50/month
Yes, has free trial
No free version
Trail does not have a free version but does offer a free trial. Trail paid version starts at US$11.50/month.
Pricing plans
get a free trial
About the vendor
Trail
Located in Cardiff, UK
Founded in 2014
Phone Support
Chat
Trail videos and images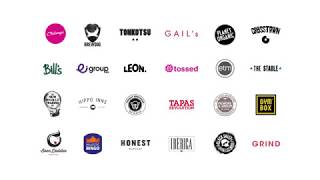 Features of Trail
Billing & Invoicing
Inventory Management
Kitchen / Menu Management
Reporting/Analytics
Table Management
Georgia P.
Manager in Australia
Hospitality, 11-50 Employees
Used the Software for: 1-5 months
Amazing features and even better customer support
Pros:
Taking our old open and close lists and various forms required by council to online.
Cons:
The generated reports take some time (no more than 30 minutes though) to generate which is a bit annoying.
Alternatives Considered: Jolt
Reasons for Switching to Trail: We compared many programs/apps for taking all our paperwork and procedures digital. The pros list for Trail far outdid its competitors with very little cons. The 30 day free trial meant that we could upload and create the content before implementing and make sure that we get it right before introducing it to the team. The other companies wanted us to pay up front, with many hidden fees and setup costs whereas the Trail team helped us set it up, and optimise the tools from the get go without any credit card details. It was the personalised service the Trail team offered me and answered all my questions super quickly. Getting Trail was one of the best decisions we made. To sum it up - easy, friendly and effective service, has tidied up our office and streamlined our procedures more than we thought imaginable!
Trail Response
3 months ago
Glad to help!
Retail, 11-50 Employees
Used the Software for: 1+ year
Great Software, Excellent Support
Comments: We have a 5 start score from our EHO. I am very much looking forward to exploring the options that the reporting functions will bring.
Pros:
We used Trail primarily to deal with the transition from a paper system to a digital system and it has worked perfectly, I never have to worry about losing records and most importantly, our EHO is very impressed with it. Trail is very easy to use, it can be customised easily to accommodate those little eccentricates that businesses have, if you are not sure what you need then there are also loads and loads of templates to use. There were a few unique data forms that we use and were not initially available on the Trail library, but the incredibly helpful team built them for us bespoke, and they were in use by our team the very next day. The Trail team are extremely helpful, they are always on hand to provide clear and prompt solutions to any issues I present to them.
Cons:
Any issues that I have had seem to have been promptly sorted by the Trail team.
Trail Response
3 months ago
Congrats on the 5 stars!
Hugh P.
Franchise Manager in UK
Hospitality, 51-200 Employees
Used the Software for: 6-12 months
Trail Review from IP
Comments: Very positive, it's a tool we are using more and more with a variety of additional uses such as internal audits and alerts. The Trail team have been great in any support we need, and super responsive.
Pros:
It's a great way for task managing a multi-site business, maintaining both consistency in our operation and keeping on top of all our key daily tasks. We can also keep a live track of how each of our sites operate and help out on any issues that occur over the day.
Cons:
It would be great to have the software as an app in time, as its a little clunky to use while out an about on mobile. Better data collection for audits and analytics would be a nice feature.
Trail Response
last year
Hey Hugh, Thanks for taking the time to give feedback. It's so great to hear you've had such a positive experience with our support team. We hear you on the native app. We've recently added faster photo uploads and full offline functionality to the web app but there are definitely still benefits to an iOS/Android app. We have some more advanced reporting coming your way early next year and then hopefully we can look at native apps. As always, we'll keep you posted. We're delighted to have been part of your growth and look forward to your exciting growth plans for next year and beyond! Thanks, Team Trail
Restaurants, 2-10 Employees
Used the Software for: 6-12 months
Simple restaurant management
Comments: Really simple to set up - it now runs all our daily processes
Pros:
Trail is incredibly easy to set up - I had staff switched over on day 1 and we haven't looked back
Cons:
I'd like to connect it to my staffing tools
Katrin T.
Compliance Manager in UK
Hospitality, 1,001-5,000 Employees
Used the Software for: 2+ years
Love it!
Pros:
I like that its simple to use, we rarely provide training to our guys, they just bought into the idea straight away. Easy to chop and change as and when I need to. It replaced all our paperwork and I love that I have a full visual of everyone's activity in front of me. It's amazing that trail guys don't stop improving it.
Cons:
I honestly don't have anything negative to say. Few tweaks may have needed in the beginning that these were all addressed promptly. Development guys are clearly working very hard to ensure that software is at its best.
Trail Response
2 years ago
Hey Kat, Thank you for such lovely feedback. I can't believe it's already been 2+ years since we started working together! We are so pleased to be part of the incredible culture you've built at NWTC. We have some exciting developments coming up and as always will be reaching out for your feedback to make sure we are building the right things! Thanks, Team Trail