Local product
What is embed signage?
Go beyond the standard with embed signange. It's packed with incredible scheduling, a beautiful visual builder, custom user roles, content apps/widgets, plugins, analytics, integrates with external sensors & so much more.
It is compatible with a wide range of device platforms including BrightSign, Samsung Smart Signage Platform, LG WebOS for Signage, ChromeOS, Windows, ONELAN, macOS, iOS, and Android.
embed is sold through a global network of resellers to thousands of users worldwide.
Who Uses embed signage?
Suitable for almost every sector and industry
Where can embed signage be deployed?
Cloud, SaaS, Web-based
About the vendor
Embed Signage
Founded in 2016
Chat
embed signage pricing
Starting Price:
US$185.00/year
Yes, has free trial
No free version
embed signage does not have a free version but does offer a free trial. embed signage paid version starts at US$185.00/year.
About the vendor
Embed Signage
Founded in 2016
Chat
embed signage videos and images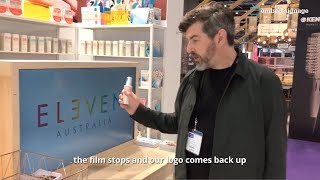 Compare embed signage pricing with similar products
Features of embed signage
Auto Update
Content Scheduling
Customisable Templates
Layout & Design
Media Library
Multi-Screen Support
Playlist Management
Remote Display Management
Visual Editor
XML / RSS
Alternatives to embed signage
Kris T.
Owner in Canada
Verified LinkedIn User
Used the Software for: 1+ year
We use Embeded Signage for the management of our advertising TV displays. It works great!
Comments: We have many benefits from this program but most important would me time management. It allows us to quickly do updates and manage our media sources, freeing up valuable time to focus on other ventures.
Pros:
The best thing about Embeded Signage is how easy the platform is to use and figure out. We have multiple output services and we find it VERY easy to switch between sources to manage. It also has great features and widgets that allow us to fill voids with intriguing content when required.
Cons:
Honestly there really isn't much that we dislike about Embded Signage. It would be great to have an app available so we could manage it from our mobile devices, but this may or may-not be something already in the works.
Embed Signage Response
4 years ago
Hi Kris, thanks for taking the time to review, that's lovely feedback. We do have a responsive version of the app so when you login on mobile you can carry out most things - the only thing which isn't fully mobile optimised is the layout builder as it's packed with loads of design tools. We do intend to improve this in future but rest assured you can currently manage devices, channels, schedules etc all using your mobile via the responsive app once you login :) - Thanks again for reviewing!
David B.
Helpdesk Support Specialist in US
Information Technology & Services, 501-1,000 Employees
Used the Software for: 6-12 months
Embed Signage does what it promises
Comments: Embed Signage does what it promised. It is a product that allows you to create digital signage devices for your company and control/monitor those devices from an online portal. You are able to push updated/new content to each device remotely and monitor to see if the devices are down. Embed Signage was a perfect fit for our company, because we didn't have to buy special devices; instead, we used our provided computers and loaded the Embed Signage software onto them. Embed Signage has a built in kiosk mode that locks down the computer to only run Embed Signage. This software was a perfect fit for my company.
Pros:
There are many things I like about this software, but I would say the best thing about it is that is the ability to monitor and edit all devices from the online portal.
Cons:
If I had to find a fault with the Embed Signage program, it would be that I wish there was a quick way to copy devices configurations/media. If we are setting up ten devices with the same media and configurations, it would be nice to have the option to do it locally instead of pushing out the media over a network.
Embed Signage Response
4 years ago
David, that's a warming review to read! Thanks for taking the time to write it.
Sophie L.
Marketing Assistant in UK
Education Management, 501-1,000 Employees
Used the Software for: 6-12 months
We use this on a daily basis to update screens all around our campus, usually always great.
Comments: We're able to update our plasma screens quickly and effectively. When we update we usually have to do this quite quickly and this system allows us to do just that.
Pros:
It's quick and very straight forward. Customer service has always been great, we usually receive a response within 24 hours which is great as with the nature of our business things do need to be changed or sorted very quickly.
Cons:
It can sometimes be quite temperamental. For example, when trying to bold or change text it becomes quite hard as it constantly states nothing has been selected when it has. Pictures can also be funny as they either don't work properly and would prefer some more editing options.
Embed Signage Response
4 years ago
Hi Sophie - thank you for taking the time to write a review, always appreciated and I'm glad our customer service is regarded so highly :) With regards to the text and picture issues you've referred to it would be really handy to get more technical detail on this to help identify the exact issue and cause. As you know we have thousands of users and rarely (if ever) get this type of issue so I would love to help you get to the bottom of it and a resolution. Please feel free to get in touch so we can assist you further.
Patrick G.
High School Technology Support in Japan
Education Management, 51-200 Employees
Used the Software for: 1-5 months
Good product with great customer support.
Comments: Embed Signage really value their customers, the support is always there when you need it. I believe the product can be improved and it can be a little rough around the edges at times, but its reliable and allows me to create attractive and interactive signage for the school I work at.
Pros:
The standout feature for me was the touch screen compatibility. Not many signage software packages offer this. Creating a trigger is a simple process and it is extremely rewarding to see it working on the TV afterwards. Also, the customer support is top notch, I always get responses within 12 hours (I live in Japan so there is a 9 hour time difference) and then follow-ups to make sure everything is going well.
Cons:
Creating the layouts can be time-consuming because you can't snap objects to a grid, the only way to make sure zones are aligned is to check their coordinates.
Embed Signage Response
4 years ago
Hi Patrick, thanks for taking the time to leave a review it always means a lot to us. Did you know that snapping objects to a Grid is indeed possible in the layout builder. At the top, next to the zoom function, you have an option to toggle the Grid on and off... have a play about next time you're in the builder and you'll be able to start snapping your zones to the grid :)
Tom G.
Senior Creative Engineer in US
Verified LinkedIn User
201-500 Employees
Used the Software for: 1+ year
Meets all my needs!
Comments: It helps simplify roll out's because of it's ease of use. Having access from a single browser dashboard makes it an easy choice.
Pros:
I love the flexibility and accessibility from anywhere. I able to create great playouts from any browser and publish to any player...any time I want :)
Cons:
I am still yet to find something I do not like...I have been using Embed for about a year now and it always delivers. Also, if there is something I would like to try, the Embed team is quick to respond with support.
Embed Signage Response
4 years ago
Thanks for the 5 star, 10/10 rating Tom - that's incredible :)