What is AutoCAD?
2D and 3D CAD software that provides innovative tools for design and documentation. AutoCAD is also available as mobile apps. It can be customized with several add-on apps and APIs.
AutoCAD comes with specialized toolsets for specific work : architecture, electrical, mechanical, MEP, 3D map and plant 3D.
Who Uses AutoCAD?
Architects, engineers and construction professionals
Where can AutoCAD be deployed?
Cloud, SaaS, Web-based, Mac (Desktop), Windows (Desktop), Windows (On-Premise), Linux (On-Premise), Android (Mobile), iPhone (Mobile), iPad (Mobile)
About the vendor
Autodesk
Located in San Rafael, US
Founded in 1982
About the vendor
Autodesk
Located in San Rafael, US
Founded in 1982
AutoCAD videos and images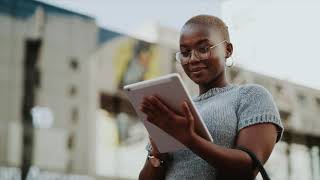 Compare AutoCAD pricing with similar products
Features of AutoCAD
2D Drawing
Annotations
Collaboration Tools
Data Import/Export
File Management
Hossam S.
Veterinarian , Marketing of digital, medical products in Egypt
Verified LinkedIn User
Hospital & Health Care, 10,000+ Employees
Used the Software for: 2+ years
Dr Hos Tech Review
Comments: Good experience, recommended
Pros:
Easily handle my design and fast import and export them and their info 2D Draw
Cons:
My be some feautures not some improvements
Kelsey B.
Landscape Designer in US
Architecture & Planning, 2-10 Employees
Used the Software for: 2+ years
Love love love
Pros:
I honestly love the commands in AutoCAD, they're pretty intuitive without being overly complicated. I like that the command bar also explicitly spells out additional options for each function. I feel like the overall ease of use is relatively good. If you're familiar with programs in general, CAD will be no big deal. However, the return on the project is exponential for the ease of use, so that's wonderful. I use the program daily, even above doing simple linework in Adobe products, for example. CAD has become so ingrained in my workflow that I really can't do without it.
Cons:
The biggest con I can think of has to do with the consistent functionality of certain commands I use. For example, the hatching command does not always read linework as complete/joined even when I know that it is, which results in a wildly skewed hatch. As well, the draw order command does not always function properly. Basically, I don't have a huge complaint - more like I think there's still bugs that need to be worked out. Overall, I love CAD.
Architecture & Planning, 2-10 Employees
Used the Software for: 1-5 months
AutoCAD review
Pros:
Easy to put together construction drawings
Cons:
Doesn't integrate well with other programs
Kristofer R.
Student in Mexico
Verified LinkedIn User
Chemicals, 1,001-5,000 Employees
Used the Software for: 1-5 months
Alternatives Considered:
Autocad = Quality
Comments: It's a good experience, I learned a lot, from 2D drawing to 3D renderings that could take hours. Being able to create scenarios and then demonstrate them to an audience was quite nice, as well as the quality of the renderings. I liked the fact that they have a lot of tools and how easy they are to use.
Pros:
I really like the way it works, its tools remind me a lot of other products from other brands, which made me get familiar with the product faster. At first when I downloaded the program, I thought it would be impossible for me to understand it since I had never had an approach to this type of drawing programs, but inside the program you can learn a lot, since it has small help boxes that come out every time you want to use a tool.
Cons:
Possibly what I liked the least, was the unexpected shutdowns that the program gave me, this happened mostly when working with 3D models, it was a bit annoying, but the autosave worked. In the same way, I never liked the file saving, I always had to look for the folder where I wanted to save it, even if it was always the same one.
Jackeline I.
Project Management in Brazil
Civil Engineering, 51-200 Employees
Used the Software for: 2+ years
Alternatives Considered:
AutoCad Analysis
Comments: Great. A can make complete projects using only on programm.
Pros:
It has a lot of features, very fast and complete. Every aspect of a project can be planed in this software.
Cons:
It requires training to use. It could be a little more intuitive its interface. Some features could receive more highlights in the mainbar