What is AutoCAD Architecture?
Architectural CAD solution designed to help architects, engineers, and construction professionals use solids, surfaces, and mesh objects to draft and design 2D and 2D models. The platform lets designers automate generation of floor plans, annotations, layers, and elevations using a centralized dashboard. Businesses can use its parts library to draw ducting, piping, and circuiting designs. The system also enables teams to compare different versions of drawings and remove purgeable objects.
Who Uses AutoCAD Architecture?
Designed for businesses of all sizes, it is an architectural designing solution that helps create documents and drawings using keynoting tools.
Where can AutoCAD Architecture be deployed?
Cloud, SaaS, Web-based, Mac (Desktop), Windows (Desktop)
About the vendor
Autodesk
Located in San Rafael, US
Founded in 1982
Countries available
United States
About the vendor
Autodesk
Located in San Rafael, US
Founded in 1982
Countries available
United States
AutoCAD Architecture videos and images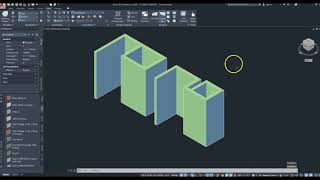 Compare AutoCAD Architecture pricing with similar products
Features of AutoCAD Architecture
2D Drawing
3D Imaging
Component Library
Data Import/Export
Alternatives to AutoCAD Architecture
Reviews of AutoCAD Architecture
JAZE
Systems Administrator in South Africa
Verified LinkedIn User
Architecture & Planning, 2-10 Employees
Used the Software for: 6-12 months
Alternatives Considered:
Is AutoCAD Architecture Worth It?
Comments: This software always brings out the creative in you. It is always coming to the rescue when I least expect it so I plan on using it furthermore in the future.
Pros:
This software comes with tools that allow me to model my buildings in 3D and comes with loads of options on how to create a set of architectural drawings. I can manipulate physical properties with certain parameters and drive the geometry accordingly by changing the value in the properties palette. I can even create door and window schedules based on components that are in the model I'm working on.
Cons:
I really wish that AutoCAD (VANILLA) and AutoCAD Architecture were integrated as one sometimes, it would make my life so much easier.
Chanaka
Civil Engineer in Sri Lanka
Verified LinkedIn User
Civil Engineering, 51-200 Employees
Used the Software for: 1+ year
Good choice for architectures out there
Comments: Created by the pioneers in CAD Autodesk, AutoCAD Architecture is designed for creating 2D and 3D modeling purposes. This serves its purpose as an architecture software with many specific tools and features to effectively create a design. And this needs a powerful device to run and will have some issues with compatibility and sudden crashing. But overall this serves its purpose, fast, effective, and precise in creating a design.
Pros:
As with all other Autodesk software, AutoCAD Architecture comes with many great and innovative features to aid the user in creating the perfect design. Unlike typical architecture software, this is quite easy to use and has a good user interface to effectively use the software. And in my personal opinion, this has the precision element which is lacking in many other designing software. With adding more architecture-related features to typical AutoCAD, AutoCAD Architecture has become more helpful easier to create architecture designs. Considering the views, snapping, properties panel so far this is the most helpful and effective software for architectures. Especially many tutorials are available for anyone willing to try it.
Cons:
Incompatibility with some other CAD software was a major disadvantage for AutoCAD Architecture and sometimes it crashed just after opening the files. And it was quite expensive to use. Also, the user interface was somewhat unfriendly considering some other applications. Finally, unlike AutoCAD, this was using more resources to perform.
Somi
Senior Project Manager in US
Architecture & Planning, 11-50 Employees
Used the Software for: 2+ years
Architect's must have tool
Comments: This program is my go to software for everyday work as an architect.
Pros:
I have been using AutoCAD Architecture for more than 20 years now. Although the architectural industry has been transitioning to the world of Revit, if you are a designer who is creative you cannot let go of the AutoCAD Architecture's features that allow endless possibilities you can use to draw / convey your ideas.
Cons:
AutoCAD Architecture lacks the 3D features that Revit has. However I do understand that both are from the same company and Revit is intended for 3D while AutoCAD Architecture is for 2D.
Verified Reviewer
Subcontracter in US
Verified LinkedIn User
Construction, 11-50 Employees
Used the Software for: 2+ years
Way too overpriced also not compatable with older versions
Comments: Too many clients need to have you save it down to a previous version. It is harder to customize than the older versions of CAD or Autocad alternatives.
Pros:
The only pros about it is that everyone uses it so it can be used to open drawings from other firms.
Cons:
It is not fully compatible with free-cad or Draftsight applications, it will give an error message saying the file was not created by an Autocad application even though there is nothing wrong with it and the file opens fine after closing the warning box. The biggest problem is sending files to people with earlier versions of CAD, they make it where you have to either buy a new copy of Autocad each year or the people sending the file have to save it down to your Autocad version. They have also eliminated or made it difficult to have auto-cad classic view instead of the ribbon. The new Xref manager is horrible unless you remember to type xrefclassic. The newest versions are also slow even on the newest PCs with core i7 processors and higher amounts of RAM.
Ahmed
Freelancer in Egypt
Verified LinkedIn User
Civil Engineering, Self Employed
Used the Software for: 2+ years
My review
Comments: My experience with the Architectural AutoCAD program is the best thing that happened in my professional and practical life, thanks to which I was able to earn a lot of money by drawing the architectural and construction drawings on it and then presenting it to clients and convincing them of it.
In my academic life as well, I learned it from my first year at the Faculty of Engineering, and I was able to distinguish myself from the students with my drawings and projects on AutoCAD. I still deal with him daily, the focus of my job in life, and I hope autodesk will always be in progress
Pros:
In fact, there are many advantages in the AutoCAD program. I love it personally because it helped me a lot, for example, the ease of drawing on the program, starting to use commands, and also exporting files in dxf image to structural design programs, which saved me a lot of time
Cons:
The program may be a little slow when opening or take some time to work. I hope to work on this and find innovative solutions for it