What Is eBASE?
eBASE provides education institutions, municipalities, and corporations with a robust, easy-to-use facility management software suite.
Empowering users to track complete Work Order life-cycles, simplify Facility Rentals, record Logs & Inspections and maximize Assets. We work closely with our clients to ensure our solutions constantly evolve to reflect the unique needs of our users.
Who Uses eBASE?
eBASE provides education institutions, municipalities, and corporations with a robust, yet easy-to-use facility management software suite.
eBASE Details
DMS Technologies
Founded in 1995
eBASE Details
DMS Technologies
Founded in 1995
eBASE videos and images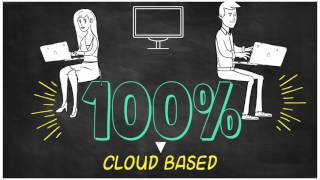 Compare eBASE pricing with similar products
Starting price
N/A
N/A
N/A
US$50,000.00/one-time
eBASE deployment and support
Support
Email/Help Desk
FAQs/Forum
Knowledge Base
Phone Support
Deployment
Cloud, SaaS, Web-based
Android (Mobile)
iPhone (Mobile)
iPad (Mobile)
Training
In Person
Live Online
Webinars
Documentation
Videos
Mark K.
facility manager in Canada
Facilities Services, 201-500 Employees
Used the Software for: 2+ years
Well worth the investment
Comments: We use them for daily site logs, health and safety inspections and equipment maintenance with the work order system.
Pros:
Ebase has been a great product to use and grow with our school Board, We have slowly added components on as required and increased our users from office staff to on site staff as well as custodial staff. Customer support has been exceptional with responses and questions and have been able to tailor to our needs. Very user friendly.
Cons:
The only con was getting our 500 staff trained on this program as we switched from a completely different type of program for our work order system. Ebase helped with multiple training sessions as needed and willing to set up virtual sessions to be able involve all parties.
Radu B.
Head of Facilitites in Canada
Education Management, 51-200 Employees
Used the Software for: 2+ years
Alternatives Considered:
User perspective and feed back as a manager of the team which use the product
Comments: Tracking manpower of custodians and maintenance team, daily functionality of the tasks scheduling. Its easy to use, easy to get around practically self explanatory.
Pros:
The e-base software is easy to use, specifically on a day to day basis, recurring WO functions works well to maintain facilities, asset management is really useful on creating a budget and asses equipment cycle function and replacement. Recently we integrated more and more the system for functions and events and is the only system we use to book rooms and schedule setups of events.
Cons:
Assigning a tag to the equipment and tracking inventory equipment, we think could be better linked to residual value of the assets value with accounting department.
Chantal V.
Administrative Assistant in Canada
Facilities Services, 501-1,000 Employees
Used the Software for: 2+ years
Community Use of Schools
Pros:
Easy to use for myself and the public users for Community Use of Schools module.
Cons:
Specific reports are hard to locate. It would be great if there was an option to enter in the specific information required and generate a report.
Jason A.
Projects Officer in Canada
Facilities Services, 5,001-10,000 Employees
Used the Software for: 6-12 months
Work Orders/Logs
Pros:
To date I personally use the above listed modules and the Board plans on expanding. To date the software has been easy to use and customize to our specific needs. I would recommend the software for any size organization.
Cons:
No Complaints so far. We launched during COVID and were still successful
Jamie G.
EHS Advisor in Canada
Education Management, 1,001-5,000 Employees
Used the Software for: 2+ years
Best Facilities Management Software
Comments: I have had the opportunity to use other health and safety management software over my 25+ year career in the health and safety profession and eBase is by far the most customizable and user friendly software on the market. Changes to templates can be made easily in-house, without additional service fees or or long delays. Finally, the customer services team provides direct person-to-person assistance in a timely manner and have been a pleasure to work with. I highly recommend eBase.
Pros:
I use eBase for our health and safety management system. The system has various module including logs, workplace inspections, work orders, document library and a forms module to create customizable forms, such as, hazard/incident reporting and investigation reports. The best part about eBase is that the modules are customizable to suit our needs, and we can make changes to the template on the go, with no need to submit a ticket and wait months for changes. The software allows us to schedule logs, inspections, etc. automatically, and has feature to remind end user of overdue items. Similarly, we customized our incident reporting system to alert the supervisor in real-time when an incident report is submitted. Each module also has a reports components that allow us to create customized reports for tracking, reporting and trends analysis, as well as the option to export to Microsoft Excel. We were easily able to integrate our HRIS system through Active Directory into eBase for employee and supervisor demographics for hazard/incident reporting.
Cons:
As will all software, there are some features that do not work exactly how I want them to or I would like to have. That said, the eBase development team is very open to receive suggestions for continually improving the software, and some of the changes we have requested have been implemented.