What is Fivetran?
Fivetran is the smartest way to replicate data into your warehouse. We've built the only zero-maintenance pipeline, turning months of on-going development into a 5-minute setup. Our connectors bring data from applications and databases into one central location so that analysts can unlock profound insights about their business.
Who Uses Fivetran?
Analysts, Data Engineers, Business Intelligence Teams
Where can Fivetran be deployed?
Cloud, SaaS, Web-based
About the vendor
Fivetran
Located in Oakland, US
Founded in 2012
Chat
Countries available
Australia, Canada, New Zealand, United States
About the vendor
Fivetran
Located in Oakland, US
Founded in 2012
Chat
Countries available
Australia, Canada, New Zealand, United States
Fivetran videos and images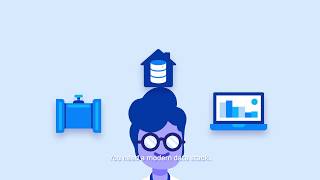 Compare Fivetran pricing with similar products
Features of Fivetran
API
Access Controls/Permissions
Ad hoc Analysis
Dashboard
Data Aggregation and Publishing
Data Connectors
Data Import/Export
Data Integration
Data Management
Data Mapping
Data Migration
Data Quality Control
Data Storage Management
Data Synchronisation
Database Support
Document Extraction
ETL - Extract / Transfer / Load
ETL Tools
Email Address Extraction
Match & Merge
Metadata Management
Multiple Data Sources
Phone Number Extraction
Pricing Extraction
Reporting/Analytics
Search/Filter
Version Control
Web Data Extraction
Eddy H.
Customer Service Representative in Honduras
Verified LinkedIn User
Business Supplies & Equipment, 51-200 Employees
Used the Software for: 1+ year
Helpful and Easy tool to use!
Pros:
Fantastic software easy to use and best of all not expensive. Helps you simplify what usually becomes complicated. Now I manage ETLs without having to write or keep the code.
Cons:
For the meantime, Five Trans only offers one direction data sync. It would be phenomenal if it would offer a two way directional sync. However for the price, it is a great acquisition.
David A.
Chief Data Officer in US
Veterinary, 51-200 Employees
Used the Software for: 2+ years
Alternatives Considered:
ELT with Fivetran and built-in support for dbt
Comments: Overall, I consider Fivetran to be a leader in the space. I haven't been exposed to competing offerings that come close to the stability and feature richness of Fivetran.
Pros:
1. Hands-off, low code ELT data operations platform that meets expectations of ultra-small start-ups as well as large established enterprises. 2. Integrates extremely well with Snowflake and PostgreSQL data warehouse destinations 3. Provides (experimental at the time of writing ) support for Fishtown Analytics dbt through a completely seamless integration requiring absolutely minimal configuration 4. Integrates extremely well with PostgreSQL upstream data sources, specifically those hosted on Salesforce, AWS and GCP clouds, where write-ahead logs are not made available by the cloud providers.
Cons:
1. SDK for development of custom connectors and a choice of execution methodology (e.g. package, deploy and execute on customer-supplied IaaS)
Verified Reviewer
Director of Artificial Intelligence, Office of the CTO in US
Verified LinkedIn User
Computer Software, 201-500 Employees
Used the Software for: 2+ years
Holy cow batman, your SaaS data at your finger tips
Pros:
I have known these guys since they where an iddy pitty start up...There product is killer. Get all your SaaS data synced to your warehouse with out writing code or API or ETLs....Brilliant!
Cons:
Like any start up, they have little quality issue .... but nothing material for the price you pay.
Andrew G.
Senior Operations & Analytics Manager in US
Used the Software for: 2+ years
Easy to set up and even easier to manage multiple integrations across multiple systems.
Comments: This software has allowed me to manage a vast majority of my major ETL integrations without actually having to write or maintain any code. This has been greatly beneficial for my time as I'm not able to devote more focus on other, more value-added tasks for the company. I'm currently only a team of 1 and the time that Fivetran saves is immeasurable. It just is a high quality product that does exactly what it says it does and does it reliably.
Pros:
Very easy set up. Troubleshooting is made simple when there are problems. The downtime has been minimal and appears to be getting better as they improve the product. Fivetran is also great value in terms of the service provided and overall cost. When I've had issues, their tech support has been quick to respond and helpful.
Cons:
Occasional delays do occur and there's sometimes no real good explanation for it. Most of the time I just assume that there is something wrong with the service Fivetran is trying to pull from but there isn't much detail on it/ estimates on when a delayed connection might catch up. Other than that, there's no way to make connections to services that aren't pre-built which is understandable but that should get better over time as Fivetran adds new connectors.
Verified Reviewer
Applications Manager in US
Verified LinkedIn User
Internet, 51-200 Employees
Used the Software for: 2+ years
Plug n Play integration with any app
Pros:
Fast setup - setting up connector for any app takes minutes Seamless data sync - Fivetran incremental data sync makes it seemless Convenience - You can pick records or objects from your app that should be synced. Plethora of ready made app connector available Option to import excel data. Great customer support
Cons:
Currently, Fivetran offers only one direction data sync. Having both directional sync would be awesome.