What Is Zoho Desk?
Zoho Desk is a web-based customer service application that helps your company build stronger relationships with customers. With Zoho Desk, agents become more productive, managers become more impactful, and customers become more empowered. It's customizable, convenient to use, and it doesn't cost you a fortune. Part of Zoho's 40+ strong suite of business software, Zoho Desk brings you the power to put customer service at the heart of your company.
Who Uses Zoho Desk?
Zoho Desk is most beneficial to customer-focused companies with passionate service teams and a large volume of frequent customer interactions. It scales to any size and fits many verticals.
Zoho Desk Details
Zoho
Founded in 1996
Zoho Desk pricing
Starting Price:
US$14.00/month
Yes, has free trial
Yes, has free version
Zoho Desk has a free version and offers a free trial. Zoho Desk paid version starts at US$14.00/month.
Pricing plans
get a free trial
Zoho Desk Details
Zoho
Founded in 1996
Zoho Desk videos and images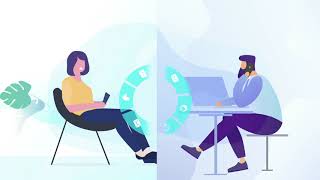 Zoho Desk deployment and support
Support
Email/Help Desk
FAQs/Forum
Knowledge Base
Phone Support
24/7 (Live rep)
Chat
Deployment
Cloud, SaaS, Web-based
Mac (Desktop)
Windows (Desktop)
Android (Mobile)
iPhone (Mobile)
iPad (Mobile)
Training
Live Online
Webinars
Documentation
Videos
Sara B.
Human Resources Generalist in US
Verified LinkedIn User
Hospital & Health Care, 5,001-10,000 Employees
Used the Software for: 1+ year
It allows me to keep track without wasting time
Comments: We've utilized this product for customer backing and administrations and it's whenever we first were utilizing comparative programming to analyze customer activities grounded on explicit models. The education wind is for nontechnical individuals thus one ought to comprehend the semantics of every tab.
Pros:
I truly like how this is not difficult to simple and associate with our leads progressively. I'm authentically happy with Zoho Office since it helps in keeping a solitary wellspring of the verity that the activity staff and laborers can puncture for any strategy preliminaries, updates, formats thus considerably more.
Cons:
You can not change the settings for all divisions at once in the past. You need to go to every office and change individual settings which are moderately tedious.
Stefanie R.
Solutions agent in US
Medical Devices, 51-200 Employees
Used the Software for: 2+ years
Zoho
Pros:
Easy to use and easy to learn. Can do things faster
Cons:
A little slowand has dead spots towards the end of the day
Verified Reviewer
Owner in US
Verified LinkedIn User
Computer & Network Security, Self Employed
Used the Software for: 1-5 months
Everything is in BETA, after you are sold into a purchase...
Comments: I realized I need a product that will fully integrate with my Google contacts and calendar, be able to track time spent on site or on a remote support session and be able to do this without switching and spending 5 minutes trying to get all of the information together for an invoice from: contacts; reentering the same job in Invoices instead of it linking to Desk, and move on to the next client.
Pros:
It was pretty easy to setup, they did have issues on their end with the custom domain pointing, but were willing to help out. HTTPS had to be requested and is not a part of the package unless you call up and request it.
Cons:
I purchased a package from Zoho – Desk and Invoicing – so I can bill clients for time spent on a service call. Calls can be a remote support session or onsite. After trying out their product and setting everything up with just Desk, their sales pitch led me to believe that their Invoicing product would be needed to integrate with Desk in order to bill clients directly. The company then sent me an invoice to pay for an annual subscription for Desk and Invoice. I was told multiple times that I could use it on my phone and on the web. It would led me open a timesheet and connect it to the Desk ticket. Nope. Not on the phone though I was told otherwise. So far, everything does not work as advertised. The support reps keep telling me that their integrations are in BETA. BETA was never mentioned during any of the calls or email until it did NOT work as advertised. I even have screen shots of the word BETA on the screens. I would not recommend this product and would put up an advisory on your website indicating that most of their "integrations" are in BETA. I am further contacting my bank and the Attorney General for California. I don't pay for BETA software. Is there another company that actually fulfills their sales pitches?
Information Technology & Services, 2-10 Employees
Used the Software for: Free Trial
so far its pretty great.
Comments: SO far I am really impressed.
Pros:
So far my team and I are really impressed with all the features. It has been quick for the test team learn how to use.
Cons:
the pricing structure can be difficult.
Alternatives Considered: Kaseya VSA, IT Glue and NinjaOne
Reasons for Choosing Zoho Desk: More features. better support
Switched From: Atera
Reasons for Switching to Zoho Desk: it had more to offer our company overall. with crm tools, accounting tools, hr tools, and much much more.
Natalia G.
IT MANAGER in Peru
Retail, 51-200 Employees
Used the Software for: Free Trial
Uso de Zohodesk
Comments: Centralización de información, evito el tener muchos correos por cada solicitud.
Pros:
El producto es facil de usar, intuitivo y nos ayuda a gestionar dentro de una plataforma todos los tickets de atención que nos solicitan nuestros puntos de venta.
Cons:
Por el momento todas las funcionalidades gratuitas nos han ayudado mucho.