What Is Google Workspace?
Google Workspace is a collaboration platform designed to help businesses of all sizes create custom business emails, record meetings, and reserve conference rooms. Key features of the platform include noise cancellation, in-domain live streaming, attendance tracking, compliance management, team messaging, voice/video conferencing, shared calendars, and more. It also lets administrators edit and share documents, spreadsheets, and slides across teams in real-time.
Who Uses Google Workspace?
Google Workspace offers different pricing tiers for different levels of professional collaboration tools.
Where can Google Workspace be deployed?
Cloud, SaaS, Web-based, Windows (Desktop), Android (Mobile), iPhone (Mobile), iPad (Mobile)
About the vendor
by Google
Founded in 2012
24/7 (Live rep)
Chat
About the vendor
by Google
Founded in 2012
24/7 (Live rep)
Chat
Google Workspace videos and images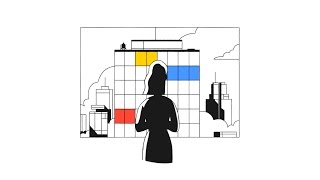 Compare Google Workspace pricing with similar products
Starting price
US$6.00/month
US$6.00/month
US$1.00/month
N/A
Features of Google Workspace
Miguel D.
IT Manager in Mexico
Verified LinkedIn User
Transportation/Trucking/Railroad, 201-500 Employees
Used the Software for: 2+ years
Alternatives Considered:
It is a complete suite of colaborative apps
Comments: Nice to work with google apps, really love the look and feel, and im very happy, we manage a team of about 160 users that everyday use google for colaborate and send emails..
Pros:
Easy of use, price for the value you get, as soon you pay the license, then you get started to use full functionality, constant upgrade of the apps, chat has been improving a lot, video calls have been upgrading over time, now it works really great.
Cons:
as its updates very often, there still some missing functions that the competitors have, the task shedule function is very simple, it just need some enhancement to be really good.
Professional Training & Coaching, 2-10 Employees
Used the Software for: 2+ years
Alternatives Considered:
We love our Google Workspace
Pros:
Google Workspace is so easy to use and intuitive. We use it to collaborate with team members and customers. The value is tremendous.
Cons:
There is a learning curve on moving shared files.
Henkjan S.
Founder in Netherlands
Marketing & Advertising, Self Employed
Used the Software for: 2+ years
Why are they even in the B2B space?
Comments: It's workable to some extend but you're better off with say a Microsoft. The main reason for this is that Microsoft support is way beyond anything Google has ever been able to offer, even after 6 years of using it for this and my previous company. This applies to other Google products to like GMB where there's still a 6-month old ticket being actively ignored. Google should remain in the consumer space where they can treat customers badly and claim it is due to their services being 'free'. If you're a company - don't bother with them and look at competitors. Anyone will do.
Pros:
Email, calendar + real-time collaboration on a single doc.
Cons:
Everything else. Most of the products like Docs/Sheets are stuck in 2012. The apps are an abomination and lack critical everyday features that you have to perform on a desktop. Offline mode just isn't working at all and never has. I suspect the product team has never used their offering outside of high-speed Google offices. I don't think there's any actual development going on the entire suite. Just the bare minimum to keep it alive. I say this because there are other doing great innovative stuff in this space while it's crickets from the Goog. And that usually means they're doing a Google News (cancelling a useful product because they don't care about it)
Oliver D.
IT Manager in UK
Verified LinkedIn User
Computer Software, 501-1,000 Employees
Used the Software for: 2+ years
Alternatives Considered:
Great Software Suite - Highly Recommended for a Cloud-Centric Company
Comments: Generally fantastic - we have a lot to worry about in the IT team but Google Workspace is almost never one of those things. Everything just works, customer service has been consistently great when needed, and the software suite is unparalleled in breadth and usability.
Pros:
Fully cloud based, accessible anywhere. Easy to set up and administer, which is a dream for a smaller company and still useful for larger ones. There's plenty of options there if you need them and as a package it's almost impossible to compete with it. The integration across each tool is seamless and our helpdesk almost never hears about Google Workspace related issues.
Cons:
The pricing structure can be a little confusing, and the tiers can force you to pay more due to one vital extra feature amongst many useless ones (though they do offer great pricing deals for scaling companies). The admin console can be a challenge to navigate sometimes, with a specific setting hidden in a nonsensical place, but that's not unusual for this kind of tool.
Danilo G.
Responsable de Seguridad IT in Argentina
Retail, 1,001-5,000 Employees
Used the Software for: 2+ years
Alternatives Considered:
Una excelente opción para un entorno de trabajo digital realmente completo
Comments: Cumple con todas las exigencias de un entorno de trabajo digital
Pros:
La cantidad de features que posee la solución
Cons:
La migración desde tecnología antigua resultó compleja para el despliegue inicial