Local product
What is OCTELAS?
The illuminis business intelligence solution combines easy, self-service software with access to our skilled data analysts, all for a single monthly fee.
With ERP and other data sources – including spreadsheets – linked automatically into our Octelas software, we give you reporting completely tailored to your own business needs.
Whenever you need a new report or just advice on best use of your data, our data analysts are on hand – free of charge – to help every step of the way.
Who Uses OCTELAS?
SME businesses, particularly in Manufacturing, Distribution, Construction and Accountancy, but we can add value in almost any business with a high volume of monthly transactions
Where can OCTELAS be deployed?
Cloud, SaaS, Web-based, Windows (Desktop)
About the vendor
Illuminis Insight Software
Founded in 2012
Countries available
United Kingdom
Languages
Not provided by vendor
About the vendor
Illuminis Insight Software
Founded in 2012
Countries available
United Kingdom
Languages
Not provided by vendor
OCTELAS videos and images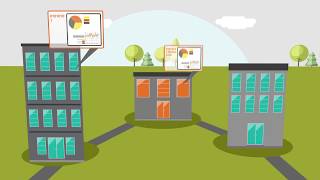 Compare OCTELAS pricing with similar products
Features of OCTELAS
Ad hoc Reporting
Dashboard
Key Performance Indicators
Performance Metrics
Predictive Analytics
Strategic Planning
Visual Analytics
Reviews of OCTELAS
Reviews by company size (employees)
<50
51-200
201-1,000
>1,001
Frank
Operations manager in UK
Verified LinkedIn User
, 51-200 Employees
Used the Software for: 1+ year
Octelas allows people to make good informed decisions based on real information
Pros:
For many many years we struggled to get any meaningful information or data out of our system and unless you were an expert with Excel and/or ODBC this usually meant that any data was usually not quite what was needed or needed further processing. Octelas has been a revelation, authorised users can now easily get to the data themselves and in the format of their choosing. Users can click and drag the data headings to develop and design their own reports exactly how they want them and the favourite report function allows useful or frequently used reports to be saved so the data is only a couple of clicks away. The easy access to the information really allows good informed decisions to be made as well and easy monitoring of performance in all area's of the business. The support we have received from Illuminis has been excellent and we have always had very quick and positive responses to any queries we have had. I just wish I could give more than 5 Stars
Gordon
Managing Director in UK
Used the Software for: 2+ years
The best software for quick and efficient data manipulation
Pros:
The ease of use is superb, it takes data twice daily from our Dynamics system, from SQL given us accurate upto date information, without any re-keying. The Customer Service is incredible, nothing is too much trouble.
Cons:
Nothing to dislike really, it does what it said it would do. A little more, user customisation for some basic tasks within the filtering area of the software, would be of benefit cometimes - you never ask for all the formats you think you'll need.
Howard
Managing Director in UK
Used the Software for: 1+ year
Simple to use and has saved me money
Comments: Saved what it cost in installation by noticing numerous under charging to customers on some products that had been going on for a long time.
Pros:
Easy, I just can run any reports when I like. It lets me look closely at customers sales and also I use it a lot to ensure that pricing is correct in our system
Cons:
Waiting for updates in the evening for that days info.I would like info live, but I appreciate that the Illuminis sytemhs to transfer at the end of a day when no-one is keying into our office system that we use to generate customer orders.
David
Finance Manager in UK
Verified LinkedIn User
Pharmaceuticals, 11-50 Employees
Used the Software for: 2+ years
Easy to use, flexible and adds great value to the business. Good quality and downloadable into Excel
Comments: Quickly available management information that can be relied upon and is always available to management. It saves a lot of "one-off" exercises and reviews having to be done as everything needed is to have and provided to all levels of staff
Pros:
Quick Easy to use Flexible Well presented screens Downloadable into Excel Accurate Reliable Can be as up to date as you want Customer support is quick
Cons:
Cannot switch between different company views easily Cannot design your own reports from the system
David
Managing Partner in UK
Verified LinkedIn User
Used the Software for: 2+ years
This has revolutionised the use of our core Sage SPS package. It is intuitive and yet powerful.
Pros:
Ease of use, needing virtually no training for our staff. It allows us to have the data we need presented in exactly the format we want - we don't have to choose from a limited set of reports or indulge in hours of complex data extraction and modelling - what we want is instantly available. The push reporting function also means that issues are instantly highlighted and reported to the necessary person for action, we don't have to remember to look for issues, or undertake monthly checks - it means the data is used to drive our business making us ever more efficient.
Cons:
There is absolutely nothing about this system that I do not like. It is simple, yet powerful, and a joy to use.