What is Webnode?
If you want a good looking website in short time Webnode is the way to go. Launched in 2008, it has helped over 40 million users create their own websites.
It doesn't matter if you need a professional website for your company, a beautiful portfolio or a user-friendly e-shop, you have the right tool to build the website just the way you want.
Anyone can build a website with Webnode. You don't need to hire programmers or designers or pay for hosting.
Who Uses Webnode?
Webnode helps individuals and small businesses to be successful online. Via website builder that is available for free. And it does not require any specific skill, expertise, or hardware.
Where can Webnode be deployed?
Cloud, SaaS, Web-based, Mac (Desktop), Windows (Desktop), Linux (Desktop), Chromebook (Desktop), Android (Mobile), iPhone (Mobile), iPad (Mobile)
About the vendor
Webnode
Phone Support
24/7 (Live rep)
Chat
About the vendor
Webnode
Phone Support
24/7 (Live rep)
Chat
Webnode videos and images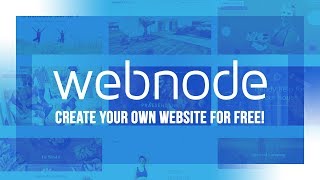 Compare Webnode pricing with similar products
Features of Webnode
Access Controls/Permissions
Cataloguing/Categorisation
Customisable Templates
Data Import/Export
Data Security
Drag & Drop
Drag & Drop Editor
Form Builder
Inventory Management
Landing Pages/Web Forms
Media Management
Mobile Access
Online Store Builder
Order Management
Pre-built Templates
Promotions Management
Publishing Options
SEO Management
Shipping Management
Shopping Cart
Template Management
Templates
Text Editing
WYSIWYG Editor
Website Management
eCommerce Management
Jorge
acupuncturist in Portugal
Verified LinkedIn User
Health, Wellness & Fitness, 2-10 Employees
Used the Software for: 2+ years
Alternatives Considered:
One of the easiest website building softwares
Pros:
has nice simple templates, easy to edit for the most part
Cons:
some items not so easy to customize, like the logo part, wish I could change the size/position more easily.
Tudosie
Journal Editor in Romania
Writing & Editing, Self Employed
Used the Software for: 1+ year
Good, like it but it can get it better!
Comments: Good enough for what he has to do, enough. But it can be much better!
Pros:
Simplicity, easy of use, the table of content is interactive!
Cons:
Sometimes it's annoying that it's ... too simplistic. The title of a newly written article doesn't shrink, sometimes it's too big, it just doesn't work. It looks unsightly. If there was a "dark mode" function always active for articles it would be fantastic. The format of the personal blog is intended to be dark, gray or black. Every time I write a new article, I have to manually set the background from white to black, not having a native "dark mode" function. More templates available such in as WIX haves. Greater openness to more diversity in choosing the layers and templates used on the site.
Webnode Response
last month
Hello, thank you for your feedback. I like your idea with the "night mode" function. I will forward it as a suggestion to our developer team. We have already implemented many ideas based on the reviews from our customers. If there is anything else you would like us to improve, please let us know. You can contact us at [email protected] Webnode team
Furniture, 2-10 Employees
Used the Software for: 2+ years
Worst support
Pros:
Price and payment implementation. Thats it
Cons:
Support. 40 / 50+ hours emeil response. Problem solution in about week or so
Webnode Response
last month
Dear Aivis, I am really sorry for the delay, however your case requires a technical solution and therefore it takes longer time to resolve the issue. We will keep you updated via email and will do the maximum to help you. I apologise for the inconvenience. Webnode team
Katja
Interior Designer in Finland
Architecture & Planning, Self Employed
Used the Software for: 2+ years
Alternatives Considered:
Katja's Design Review
Comments: My overall experience with Webnode is very good. I find it easy to use and it mostly covers my needs. I have had to use some third party integrations to be able to get all the features I want. Although, the latest updates have been good (like being able to add social media icons directly in Webnode, having my contact information right at the top of the page and more options to customise the header).
Pros:
It's easy to use and very intuitive. I like that you basically see the end result while you are building the website.
Cons:
The filing system of your downloaded pictures is non-existent. It's hard to reuse (because it's almost impossible to find them) the same picture when you have downloaded a lot of them. The customisation of your website according to your own brand is very restricted (you are not able to use your own fonts and colours).
Public Relations & Communications, 2-10 Employees
Used the Software for: 2+ years
Ease of use, support make Webnode a top choice.
Pros:
Extremely intuitive and easy to use, very responsive support. It feels like the platform is designed by people who understand ease-of-use is critical. Templates look great out of the box and are highly customizable.
Cons:
Sites are hosted in Czechia. Some network security protocols will not load websites hosted in that and other European countries. A "preview" feature before publishing would be nice but should not impede a decision to purchase.
Webnode Response
2 weeks ago
Dear Ryan, thank you for your review. It is true that the sites are hosted in Czechia, this should however change in the future. Thank you for your feedback regarding the "preview" feature, I will forward it to our developers as they are collecting the ideas and many of them get implemented. If you need help or anything else, feel free to contact us here https://www.webnode.co.uk/contact-customer-support/ Kind regards