Who Uses White Rabbit?
Digital and Web Agency, Ecommerce, Business on Line
What Is White Rabbit?
All in One cloud platform, an Integrated Suite which includes all the main tool, in a single access, for a simple management of all.
Include:
- Project and Campaign Management;
- Social Management;
- Site connection and creation;
- Mailing;
- Landing Page;
- Sms;
- Survey;
- C.r.m. for social follower, prospect, customer (automatic upload);
- Integrated 360 Analytics (single Analytics for site stats. social stats. mailing stats, customer stats etc.)
- file repository
etc.
White Rabbit Details
https://www.whiterabbitsuite.com/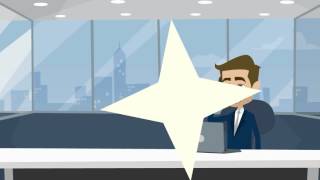 Play
Compare White Rabbit with similar products
Starting price
US$90.00/month
US$10.00/month
US$25.00
US$10.00/month
White Rabbit deployment and support
Training
In Person
Live Online
Webinars
Documentation
White Rabbit Features
AB Testing
API
Activity Dashboard
Activity Tracking
Auto-Responders
CAN SPAM Compliance
CRM
Campaign Analytics
Campaign Management
Campaign Scheduling
Campaign Segmentation
Click Tracking
Contact Database
Contact Management
Customer Segmentation
Customer Surveys
Customisable Branding
Customisable Forms
Customisable Templates
Customizable Fields
Drag & Drop
Drip Campaigns
Dynamic Content
Email Campaign Management
Email Distribution
Email Management
Email Marketing
Email Templates
Email Tracking
Engagement Tracking
Event Triggered Actions
Image Library
Landing Pages/Web Forms
Lead Capture
List Management
Mailing List Management
Mobile Optimised Emails
Multi-Campaign
Multi-Channel Marketing
Real Time Analytics
Reporting & Statistics
Reporting/Analytics
Social Media Integration
Spam Blocker
Subscriber Management
Subscription Management
Template Management
Third Party Integrations
WYSIWYG Editor
Web Forms
AB Testing
API
Activity Dashboard
Activity Tracking
Analytics/ROI Tracking
CRM
Campaign Analytics
Campaign Management
Campaign Segmentation
Contact Management
Conversion Tracking
Customer Database
Customisable Branding
Customisable CTAs
Customisable Forms
Customization
Data Import/Export
Drag & Drop
Drip Campaigns
Dynamic Content
Email Distribution
Email Marketing
Email Tracking
Engagement Tracking
Event Triggered Actions
Landing Pages/Web Forms
Lead Capture
Lead Generation
Lead Management
Lead Qualification
Marketing Automation
Marketing Calendar
Mobile Access
Multi-Campaign
Multi-Channel Communication
Multi-Channel Marketing
Multivariate Testing
Real Time Data
SMS Marketing Management
Sales Analytics
Search Marketing
Segmentation
Social Marketing
Social Promotion
Template Management
Third Party Integrations
Visual Analytics
Website Analytics
Website Visitor Tracking
Workflow Management