What is Screencastify?
Screencastify is an ultra simple screen recorder that will supercharge the way you communicate at work. Record, edit and share HD videos in seconds. Instead of typing up long emails, reports or documentation, deliver your message more quickly and clearly with a screen video. Used by account managers, UX designers, sales teams, and marketers around the world.
Who Uses Screencastify?
UX/UI Designers: track and record user mouse movements and facial expressions Sales Teams: practice pitching and record product demos Customer Support: create how-to and troubleshooting videos
Where can Screencastify be deployed?
Cloud, SaaS, Web-based
About the vendor
Screencastify
Founded in 2014
Countries available
United States
About the vendor
Screencastify
Founded in 2014
Countries available
United States
Screencastify videos and images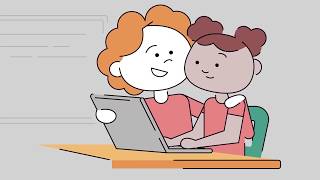 Compare Screencastify pricing with similar products
Features of Screencastify
Annotations
Audio Capture
Communication Management
File Sharing
Screen Capture
Screen Recording
Video Editing
YouTube Uploading
Alternatives to Screencastify
Russell
Teacher, Consultant in US
Verified LinkedIn User
E-Learning, Self Employed
Used the Software for: Free Trial
I love Screencastify!
Comments: I am extremely pleased with how simple it has been to use Screencastify.
I've been able to record screen recordings that can be quickly shared with students and teammates. I love it!
Pros:
Screencastify is a phenomenal and easy to use tool for teachers and students! It has so many great features. First, you have the ability to create videos of your screen (with or without your headshot). This can be used to "flip" the classroom, frontload with information, students who are out sick, for small groups that are working on different topics, differentiation, or for centers activities. In a way, this allows you to be more than one place at once! Beyond that, you can add graphics on the screen while recording (including lines, circles, etc.), which can draw attention to certain parts of your presentation for the students. Another great feature is that it links and syncs with your Google Drive. Your videos are automatically stored there, if you use Google Drive. You can then get a link that easily shared with students. Last, I only scratched the surface of all the great stuff about Screencastify, but they also have an awesome certification program you can take to learn more - great customer support!
Cons:
To be honest, I have no complaints about Screencastify. I only need the ability to record short videos that can be shared with students or teammates, and Screencastify helps me accomplish that goal. I'm also able to do what I need to do with the free version, but have considered the subscription so that I can get access to more minutes per month. It's a great platform - give it a try!
Kelly A.
Secondary Technology Teacher in US
Verified LinkedIn User
Primary/Secondary Education, 501-1,000 Employees
Used the Software for: 1+ year
Alternatives Considered:
Works well with Google Classroom Integration
Comments: I am able to quickly record my screen and it allows you to open other screens without having to add permissions. Also easy to follow with the circle for mouse clicks and highlights. Can imbed webcam at the bottom of the video, or it will disappear once you start showing online actions.
Pros:
I enjoy how easy it is to use and how quickly the video is processed. It easily integrates into Google Suite for Education products.
Cons:
I wish the editing capabilities were a bit more robust. There are some capabilities in the paid version.
Verified Reviewer
Owner in US
Verified LinkedIn User
Internet
Used the Software for: 2+ years
Works just fine. Could use some attention.
Comments: Quick way to share video tutorials.
Pros:
This is affordable and simple to install solution for screen capture and video sharing. I like to use the software for capturing video tutorials and explanations to accompany my email clarifications. It is conveniently accessible and ultimately does the trick. It is nice to have the options to save or upload and share a link.
Cons:
This is not always compatible on mobile. Some time the uploads for videos freeze and must be recorded again. Also, the selection of the screen that you wish to record is sometimes confusing and I have managed to record nothing but my voice. Overall, it does the trick but I wouldn't be able to confidently recommend.
Amr
Instructional Designer. in Egypt
Higher Education, 11-50 Employees
Used the Software for: 2+ years
The Easiest Screencasting Solution.
Comments: As an Instructional Designer/Trainer, Screencastify makes it easy for me to record bite-sized tutorials, edit them, and share them on whatever platform my trainees are on. I encourage trainees to use Screencastify as a learning activity tool in digital literacy courses. It empowers them to demonstrate their digital skills by creating videos and digital content and sharing it online.
Pros:
Screencastify is an easy-to-use video recording Chrome extension. It enables me to record my screen/webcam and edit the videos directly within the Chrome browser. It has efficient editing and sharing features that allow me to trim videos, add interactive questions and post the final video to my Google classroom.
Cons:
Almost nothing. But it would be great if the app developers enriched the interactive questions feature by adding more question types and rich media embed options.
Jeheen Mahmood
Founder in Bangladesh
Verified LinkedIn User
Outsourcing/Offshoring, 2-10 Employees
Used the Software for: 6-12 months
Alternatives Considered:
A basic screen recording tool for on the go use
Comments: I used to take lots of screenshots, annotate them, add them to lengthy chats or emails to explain tasks to my remote employees. It was literally the most time-consuming task of the day for me. Screencastify managed to cut this time by over 75%. I could simply record what I was doing and explaining my thought process for them to follow without any deviation. It saved my a lot of work hours, cant thank enough.
Pros:
This was my first screen recording tool and I must say it did the job pretty good. I haven't used it in some time, so I can not discuss the current features. But I can easily say it, Screencastify did make my life a lot easier. I used it as a chrome app and it was very light and fast. It was very easy to start the app and do a short clip of recroding for explainer video.
Cons:
I used the free version of Screencastify and it had a limited video duration of 10 minutes. I had to break my tutorials into 10 minute long segments. There was a total video per month limitation too, though I never reached thar. It was a bother splitting videos in to 10 minutes segments, but on the other hand, I was using the free versioin of the app and cant expect everything they have on the paid plan.