What is Hotjar?
The slow, manual days of collating data and feedback are over. Hotjar is an intuitive, visual way to discover, consolidate, and communicate user needs. It provides product experience insights that show how users behave and what they feel strongly about, so product teams can deliver real value to customers.
Trusted by 900,000 websites in 180+ countries.
Who Uses Hotjar?
Businesses of all sizes, selling to consumers online. Web/UX Designers, Digital Marketers, Product Managers, UX Researchers, Data Analysts.
Where can Hotjar be deployed?
Cloud, SaaS, Web-based
About the vendor
Hotjar
Located in St Julians, Malta
Founded in 2014
Chat
Hotjar pricing
Starting Price:
€39.00/month
Yes, has free trial
Yes, has free version
Hotjar has a free version and offers a free trial. Hotjar paid version starts at €39.00/month.
About the vendor
Hotjar
Located in St Julians, Malta
Founded in 2014
Chat
Hotjar videos and images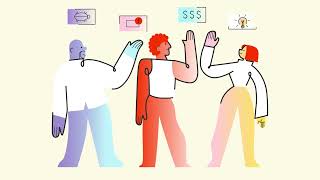 Compare Hotjar pricing with similar products
Features of Hotjar
Activity Dashboard
Alerts/Notifications
Behavior Analytics
Behaviour Tracking
Behavioural Analytics
Click Tracking
Customer Activity Tracking
Customer Experience Management
Customer Journey Mapping
Customer Segmentation
Customisable Branding
Customisable Forms
Customisable Templates
Dashboard
Data Import/Export
Data Visualisation
Drag & Drop
Engagement Tracking
Feedback Management
For Websites
Funnel Analysis
Heatmaps
Multi-Channel Communication
Multi-Channel Data Collection
Multi-Channel Distribution
NPS Survey Structure
Negative Feedback Management
Performance Metrics
Quantitative Metrics
Question Branching
Question Library
Randomisation
Real Time Analytics
Real Time Data
Real Time Monitoring
Reporting & Statistics
Reporting/Analytics
Screen Activity Recording
Search/Filter
Sentiment Analysis
Skip Logic
Survey Builder
Survey/Poll Management
Surveys & Feedback
Text Analysis
Third Party Integrations
Trend Analysis
URL Customisation
User Interaction Tracking
User Journeys
User Research Analysis
Video recording/Transcriptions
Visitor Tracking
Visual Analytics
Visualisation
Website Analytics
Rafal M.
Owner in Poland
Verified LinkedIn User
Management Consulting, Self Employed
Used the Software for: 6-12 months
pricey, but worth it
Comments: Great tool. Ive used it to do surveys (NLP), heatmaps and AB testing when running product pages or landingpages for newsletter subscriptions. Helped me to eliminate some issues on mobiles. Currently I use different tool but Hotjar is still a tool that you need to try (even in free tier) to see how things should be done in other apps.
Pros:
+ extremely supportive and informative help/blog section with many types of how-to articles and guides + quick support that is helpful and points solutions very quickly + a lot of different tools packed in one app (it can be overwhelming!) + whole report section is great (especially heatmaps and surveys) + allows to collect feedback (helpful if you are migrating form one website layout to another) + helpful if you want to run AB test (ie. landingpage, product page etc) + free tier (not so informative but helpful)
Cons:
- too expensive comparing to competition (plans are also limited to number of sessions) - integrations are enabled from higher plans
Carlos P.
UX Researcher in Mexico
Verified LinkedIn User
Logistics & Supply Chain, 501-1,000 Employees
Used the Software for: 6-12 months
Alternatives Considered:
Excelent but a little expensive
Comments: Very great experience, but with the actualization the manual heatmaps are off :(
Pros:
The heatmaps and recording are so critical to create a UX centered product in all the organization
Cons:
The recordings daily are not configurable, and it´s necesary when you need to track more or lees sessions
Ioana G.
User Researcher in Austria
Verified LinkedIn User
Leisure, Travel & Tourism, 201-500 Employees
Used the Software for: 2+ years
Great little tool for starting your UX research
Comments: I would be surprised if there was a CRO or UX team that hasn't heard of Hotjar. It's a great little tool, especially given the price, but it doesn't allow enough flexibility to be your main on-site research tool. It's really good for starting out and doing some basic research. Sweet and simple! I guess marketers could benefit the most from this!
Pros:
Price. Simplicity of implementation. Good customer service. The scrollmaps and polls are my favourite, and only features I use.
Cons:
Potentially slows down the site. Loads the entire js even when only running a poll, so puts unnecessary load on the page speed. Forms have nearly never worked on any of the websites I have used it on. Funnel I don't really use - I don't see the point really. Free GA will still be far better and more useful at that. Polls have very simplistic targeting methods. Adding one or two new targeting triggers would be awesome...but they haven't released any new features in ages. Heatmaps are still very simple with no ability of segmenting the data. I can't complain for the really accessible prices they have been able to maintain though!
Hotjar Response
3 years ago
Hey Ioana! Thanks so much for leaving this review and sharing your thoughts on Hotjar. Following up your feedback - we're always focused on minimizing any increased page load time with the Hotjar script on your site. Have you checked out this resource? https://help.hotjar.com/hc/en-us/articles/115009335727-Will-Hotjar-Slow-Down-My-Site- If you're having trouble please reach out at [email protected] and we can take a look with you. There's new targeting and filtering functionality on the product roadmap :) https://help.hotjar.com/hc/en-us/articles/115012303268-Product-Roadmap Stay tuned for that! All best, Alex
Amy C.
Digital Marketing Manager in US
Real Estate, 501-1,000 Employees
Used the Software for: 1+ year
Alternatives Considered:
Premium Solution for Improving UX and UI
Comments: Setup is easy- you just add a small snippet of code to the backend and you are ready to go. Customer support has always been very helpful we had questions or needed special assistance.
Pros:
Our company needed some user testing and session data after launching a new service with our clients that was in beta. The analytics and session recordings alerted us to so many issues that would have been looked over. Additionally, we constantly use the analytics and reports within Hotjar to identify areas of our website that could use improvement or are not being utilized by our customers. We are able to A/B test much more easily than with a product like Google Optimize. We are huge fans of Hotjar!
Cons:
The session recordings are great but there is currently no way to label the recordings, type comments or group them and organize them. As a result, it is very difficult to have hard data and numbers behind what the majority of users are doing or to go back and reference a user session. We end up looking through several and making assumptions based on what we saw in that group rather than relying on hard facts or better analysis.
Ashok K.
Designer in India
Marketing & Advertising, 2-10 Employees
Used the Software for: 2+ years
Good Website Tracking for Small Business
Pros:
Hotjar is the best website tracking software that I have ever used. We are able to track visitors with the support Heatmaps and improve the performance of our website to an greater extend.
Cons:
When we scale, the cost is kind of an little concerns when we use hotjar. Or at least for the developing nations