What is Infraspeak?
Infraspeak is an Intelligent Maintenance Management Platform (IMMP) that brings outstanding connectivity, flexibility and intelligence to your operation.
With Infraspeak, you can build your own, custom, maintenance management solution capable of answering your own operational challenges, and gain the intelligence you need to take your operations into the future. Talk to our team of specialists and enter a world of data, intelligence and automation.
Who Uses Infraspeak?
• Managers - Get full control of your operation, wherever you are, whenever you need it. • Technicians - In-app messaging and task management. • Customers & Staff - Submit any maintenance request
Where can Infraspeak be deployed?
Cloud, SaaS, Web-based, Windows (On-Premise), Linux (On-Premise), Android (Mobile), iPhone (Mobile), iPad (Mobile)
About the vendor
Infraspeak
Located in Porto, Portugal
Founded in 2015
Phone Support
Chat
Languages
English, French, Polish, Portuguese, Spanish
Infraspeak pricing
Starting Price:
Not provided by vendor
No free trial
No free version
Infraspeak does not have a free version and does not offer a free trial.
Pricing plans
About the vendor
Infraspeak
Located in Porto, Portugal
Founded in 2015
Phone Support
Chat
Languages
English, French, Polish, Portuguese, Spanish
Infraspeak videos and images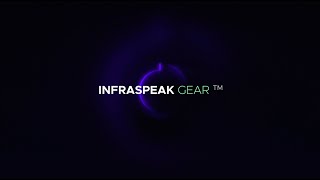 Features of Infraspeak
Activity Dashboard
Activity Tracking
Alerts/Notifications
Asset Lifecycle Management
Asset Tracking
Audit Trail
Barcoding/RFID
Billing & Invoicing
Compliance Management
Cost Tracking
Customer Database
Customer History
Depreciation Management
Dispatch Management
Document Management
Equipment Management
Equipment Tracking
Facility Scheduling
Fixed Asset Management
For HVAC Companies
Historical Reporting
Incident Management
Inspection Management
Inventory Management
Inventory Tracking
Maintenance Management
Maintenance Scheduling
Mobile Access
Parts Management
Predictive Maintenance
Preventive Maintenance
Purchase Order Management
Quotes/Estimates
Real Time Notifications
Real-time Updates
Reminders
Reporting & Statistics
Reporting/Analytics
Scheduling
Service History
Space Management
Task Scheduling
Technician Management
Third Party Integrations
Vendor Management
Warranty Tracking
Work Order Management
Alternatives to Infraspeak
Mike K.
Maintenance Manager in UK
Paper & Forest Products, 51-200 Employees
Used the Software for: 1-5 months
Infraspeak has revolutionised my operations management.
Comments: Overall experience with Infraspeak has been really good, we were live very quickly with minimal work from my end (for a project of this scale) we had some excel files that we sent over to the on boarding team who translated hem into Infraspeak checklists and building/machine categories.
Pros:
Infraspeak, being cloud based means I can access anywhere as long as I have an internet connection, this is invaluable to my team as they can communicate the need for resources through recorded pictures on the app, ensures good quality of work from the team as they are reporting and uploading pictures of completed failures and tasks giving me a wealth of remote visibility for my team. Platform is easy to use and set up was really supported from the on boarding team every step of the way, on site visits and training for the team were conducted well and i have a collective buy in of technician and report users making all tasks visible and recorded for future reference.
Cons:
Some issues with the language as its a Portuguese company, however the team very quick to rectify issues and so not caused me any issues.
Alternatives Considered: eMaint CMMS, FMX and UpKeep
Reasons for Switching to Infraspeak: Price, functionality (NFC tags), feel of the app for technicians and the open ended contract.
Infraspeak Response
2 years ago
Hi Mike, It has been an absolute pleasure being part of Sundeala's maintenance revolution! We couldn't be happier. It's great to see your success! I'll keep watching while I'm Infrastalking haha On our behalf we will keep working on improving Infraspeak to meet your expectations. We truly appreciate your words, thank you so much! Catch up with you soon - Carol
Luis A.
Engenheiro in Portugal
Mechanical or Industrial Engineering, 2-10 Employees
Used the Software for: 1-5 months
Review
Pros:
Interface usage We can follow up easily what happens in a breakdown
Cons:
Planner vs Agenda Features like adding material to a breakdown or to a special work
Rafael S.
mechanical engineer in Portugal
Verified LinkedIn User
Mechanical or Industrial Engineering, 2-10 Employees
Used the Software for: 6-12 months
BioCity Review
Comments: Really positive experience that should continue to improve with the close support we have from the infraspeak team.
Pros:
Even though it is a in-depth software it is very user friendly.
Cons:
Some features and the template of the stocks management mode.
Bruno F.
Project Specialist in Brazil
Chemicals, 1,001-5,000 Employees
Used the Software for: 1-5 months
6 Months Review
Pros:
I like the reports and scheduling in this software.
Cons:
The amount of e-mails that I, as administrator, receive when finished a user finalize a task/service.
Pedro P.
Head of Facility in Portugal
Verified LinkedIn User
Government Administration, 1,001-5,000 Employees
Used the Software for: 1+ year
Infraspeak in a Public Authority
Comments: We now have control over inventory, I know that I will get a warning when we are almost out of a certain item; we know when the consumption of certain item occurs and can adapt our tasks to the real needs.
It was fairly easy to onboard all of our workers and, with a very old operational team, we had very few workers who haven't still managed, after around 3 months, to use the app effectively on a daily basis.
Pros:
Before Infraspeak we were managing everything on Excel sheets that were printed and handed out to the foreman and work teams. This meant we had a lot of lost information, no status on the task at hand and it was very hard to track down an issue. With Infraspeak everyone knows where a certain request is, how much we have on hold and how much we are accomplishing every week. On the other hand, I now have enough confidence on saying that we have a safe repository where to record all the information on our assets and know that it will be available to everyone that needs it.
Cons:
It wasn't a straightforward implementation, we had to adapt the software's constrains to our own way of operation, but the end results came quickly and it wasn't difficult to get our structure and workflows into the software.