What is VOGSY?
Built for Google Workspace users, VOGSY runs your services business from Quote to Cash on the simplicity, intelligence and security of a Google-based platform. Manage and track customer relationships, projects, resources, tasks, timesheets, expenses and automated quotes, invoices & reports with Gmail, Drive, Docs & Sheets. Collaborate in real-time, work from your Gmail inbox, understand project, pipeline & company health at a granular level and make sales, resources and revenue predictable.
Who Uses VOGSY?
VOGSY is best suited for B2B Services businesses of 50 staff and up who aim to keep control over service delivery and profit margins.
Where can VOGSY be deployed?
Cloud, SaaS, Web-based, Android (Mobile), iPhone (Mobile), iPad (Mobile)
About the vendor
VOGSY
Located in 1083 HN Amsterdam, Netherlands
Founded in 2015
Phone Support
Chat
VOGSY pricing
Starting Price:
US$11.00/year
Yes, has free trial
Yes, has free version
VOGSY has a free version and offers a free trial. VOGSY paid version starts at US$11.00/year.
Pricing plans
get a free trial
About the vendor
VOGSY
Located in 1083 HN Amsterdam, Netherlands
Founded in 2015
Phone Support
Chat
VOGSY videos and images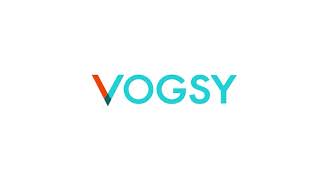 Features of VOGSY
Alerts/Notifications
Automatic Time Capture
Billable & Non-Billable Hours
Billing & Invoicing
Budget Management
CRM
Calendar/Reminder System
Capacity Management
Collaboration Tools
Commenting/Notes
Contact Database
Contact Management
Cost-to-Completion Tracking
Create Subtasks
Customisable Invoices
Customisable Templates
Document Management
Document Storage
Email Management
Email-to-Task Conversion
Employee Database
Employee Management
Employee Scheduling
Financial Management
Forecasting
Gantt/Timeline View
Interaction Tracking
Invoice Creation
Invoice History
Kanban Board
Lead Management
Mobile Access
Online Invoicing
Online Time Tracking Software
Order Management
Overtime Calculation
Percent-Complete Tracking
Performance Metrics
Portfolio Management
Progress Tracking
Project Management
Quotes/Estimates
Recurring Tasks
Reporting & Statistics
Reporting/Analytics
Reporting/Project Tracking
Resource Management
Resource Scheduling
Sales Pipeline Management
Segmentation
Skills Tracking
Status Tracking
Tagging
Task Editing/Updating
Task Management
Task Progress Tracking
Task Scheduling
Tax Calculation
Template Management
Time & Expense Tracking
Time Tracking
Timesheet Management
Utilisation Reporting
Vacation/Leave Tracking
Vendor Management
Visualisation
Workflow Management
Richard j K.
Founder in US
Verified LinkedIn User
Marketing & Advertising, 11-50 Employees
Used the Software for: 1+ year
FINALLY! A solution for managing projects that integrates with Google
Comments: Since roll out we have noticed a dramatic increase in our team's responsiveness to submitting their time (a plague of every agency) and a double digit increase in profitability from having stronger controls over our projects than we had with other project management applications we used in the past.
Pros:
For years I have dreamed of a tool that would integrate within the Google ecosystem, Vogsy has done just that. It feels like an extension of the tools that we use everyday: Gmail, Google Docs, et cetera. The transition from our existing platform was fairly painless and our team was up and running within days of deployment.
Cons:
I do not have many pain points with Vogsy. It covers all of our bases that we need to properly manage our team and the day to day operations of the business. Their team has been super supportive on customer support side and carefully considers our recommendations for future releases. It feels like a very effective partnership.
Alternatives Considered: LiquidPlanner, FunctionFox, monday.com and Wrike
Switched From: Intervals
Reasons for Switching to VOGSY: After a doing a demo with several applications our selection committee unanimously determined that Vogsy would provide coverage on all of our critical elements and provide for cost savings long term through streamlining several of our processes. It was the clear winner.
Hendrik N.
Lead Consultant in Netherlands
Computer Software, 11-50 Employees
Used the Software for: 2+ years
100% automated process from quote to invoice
Comments: - 100% automated process from quote to invoice
- integrates easily with our financial administration
- extremely intuitive user experience, very steep learning curve for new employees
- beautiful graphs and management dashboards
- FUN to use, feels like social media!
Pros:
It is a pleasure to make proposals with Vogsy: - I enter quote information (amount, relation, contact person) - Vogsy then generates the quote from a template and stores it in Google Drive - I finish the quote by editing the generated Google Doc - Vogsy then sends my manager a notification to approve the quote - after approval Vogsy sends the quote to my contact person through Gmail It does not end there. After receipt, my customer can digitally sign the quote. Vogsy automatically saves the signed quote in Google Drive. In Vogsy I can then convert the quote to a project with a single click, so the project execuation can start right away (resource planning, time registration, invoicing). Never been this easy, never been this efficient.
Cons:
I manage many projects and quotes so I received many notifications on my feed. Fortunately, you can easily disable certain notifications in Vogsy.
Chris L.
President in US
Verified LinkedIn User
Construction, 2-10 Employees
Used the Software for: 1-5 months
Source: GetApp
Waste of time
Comments: I hate it. It looked like it would be perfect,
and they promised the world. They fell short Snd wouldn't refund my money either.
Pros:
I was hoping that this would be easier than Sales force... I was wrong. I liked how the team embraced our company. However it was false hope. They would not deviate from their ways and it cost me thousands of dollars. What a mistake.
Cons:
Processing a job was a nightmare. There are so many unnecessary steps.
VOGSY Response
2 years ago
Dear Chris, sorry to learn that you felt misguided. For a SaaS business, it's never a sustainable situation to overpromise or underdeliver. And so that's definitely not what we ever set out to do. After reflecting on your feedback here, we believe that it was a matter of expectations in different parts of the business that caused things to grind to a halt. In hindsight, it's clear that it was CRM, rather than PSA that you were looking for. Whilst we spent quite some time with your administrative team to cover the entire scope from quote to cash, that ultimately was never embraced fully. An unfortunate mismatch, of which we will take learnings forward. Best regards, Mark
Paola Z.
Consultant in Netherlands
Marketing & Advertising, 11-50 Employees
Used the Software for: 2+ years
Great personal assistant
Comments: Helps me to keep full track of our quote-to-cash process. Easy time recording and approval of purchase invoices. Charts give a clear overview of a number of key performance indicators.
Pros:
Vogsy helps me to easily manage my actions by presenting them on my personal feed. And keeps reminding me if something is not taken care of yet. Great to have this convenient personal assistant who keeps me up to speed!
Cons:
If you work on quite a number of projects, you can sometimes receive many notifications on your feed. To avoid this situation, you can disable certain notifications in Vogsy. So if you just invest a little bit of time, this is easily taken care of as well.
Wout K.
general manager in Netherlands
Information Technology & Services, 11-50 Employees
Used the Software for: 2+ years
Great PSA software
Comments: Quote-to-cash process is excellerated by using VOGSY
Using boards to customize management information for each department
Pros:
Works great on my mobile phone. All relevant information about my opportunities en projects available in my pocket without searching. On board P&L, so I allways van see how we perform against the budget, from any point of view: manager, department, staff, billability et cetera
Cons:
Standard charts do not allow for customizations