What is Filestage?
Filestage is a review and approval platform that frees teams from chaotic approval processes, making work more joyful and productive.
From large enterprises to independent agencies, we help teams share, discuss, and approve all their files, all in one place – including documents, images, videos, websites, and audio files.
Today, some of the world's best brands and agencies get their work approved with Filestage, including AB Inbev, LG, Havas, GroupM, and Emirates.
Who Uses Filestage?
Filestage is for anyone who shares files for feedback and approval. It makes reviews faster and easier for everyone involved – from creatives and project managers to internal stakeholders and clients
Where can Filestage be deployed?
Cloud, SaaS, Web-based
About the vendor
Filestage
Located in Stuttgart, Germany
Founded in 2015
Phone Support
Chat
Languages
English, French, German
Filestage pricing
Starting Price:
€9.00/month
Yes, has free trial
No free version
Filestage does not have a free version but does offer a free trial. Filestage paid version starts at €9.00/month.
Pricing plans
get a free trial
About the vendor
Filestage
Located in Stuttgart, Germany
Founded in 2015
Phone Support
Chat
Languages
English, French, German
Filestage videos and images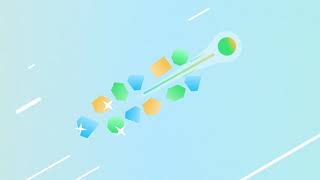 Features of Filestage
API
Access Controls/Permissions
Activity Dashboard
Annotations
Approval Process Control
Archiving & Retention
Artwork Management
Asset Categorisation
Asset Library
Asset Sharing
Brand Guidelines
Business Process Automation
Campaign Management
Categorisation/Grouping
Client Management
Client Portal
Collaboration Tools
Commenting/Notes
Communication Management
Compliance Tracking
Configurable Workflow
Content Library
Content Management
Customisable Branding
Customisable Templates
Digital Asset Management
Document Capture
Document Management
Document Review
Document Storage
Drag & Drop
File Conversion
File Management
File Sharing
Full Text Search
Graphical Workflow Editor
Media Planning
Mobile Access
Multiple Output Formats
Progress Tracking
Project Management
Project Planning/Scheduling
Project Tracking
Publishing / Sharing
Real Time Notifications
Reporting & Statistics
Reporting/Project Tracking
Role-Based Permissions
Search/Filter
Single Sign On
Status Tracking
Tagging
Task Management
Task Progress Tracking
Templates
Third Party Integrations
Version Control
Video Archiving
Video Support
Workflow Configuration
Alternatives to Filestage
Joey P.
Director of Operations in US
Marketing & Advertising, 11-50 Employees
Used the Software for: 2+ years
After looking at a dozen apps, Filestage won
Comments: Filestage is great! It helps us to streamline the review process. As an online business with clients all over the US, it helps a ton. I highly recommend Filestage.
Pros:
- Easy to use: Although some of our clients struggle to learn it, overall most love it! We get tons of compliments on it. Not only is it easy for our clients, but it's easy for our team to use as well. - Customer service: Whenever we have a problem, Filestage jumps on it. - Simple UI: Unlike so many apps like Filestage, they do not complicate the UI. It's clean and simple. - They listen!: Filestage listens to feedback. They actually make improvements based on what you say.
Cons:
- Slow speeds: Since we Filestage heavily, we have had slow load times on occasion. But thankfully, it hasn't been a major problem. - Client confusion: Some clients who aren't as tech-savvy struggle. But it's not Filestage's problem honestly. The only bit of feedback from them is making it clearer how to use it and making it more clear where the review or approval button is and when it is pressed.
Alternatives Considered: PageProof, Hightail, GoProof, GoVisually, Ashore, InVision App and Ziflow
Reasons for Choosing Filestage: ProofMe died. Literally.
Reasons for Switching to Filestage: - Intuitive UI and UX - Easy to use - Good customer service - Customized pricing
Michael F.
CEO / Ownder in Germany
Shipbuilding, 51-200 Employees
Used the Software for: 2+ years
Review management: simple, fast and effective
Pros:
We use Filestage for all review processes of images, layouts, films etc. both internally within our team and with clients. The software is easy to use and self-explanatory to a large extent. Even clients who only need to approve images from time to time can use Filestage quickly and intuitively. The handling of our approval processes as well as transparency has improved significantly and Filestage contributes significantly to our quality assurance.
Cons:
Nothing really. There are certainly one or two functions that would make the software even better, but new functions are being implemented little by little and the needs of the users are being intensively addressed.
William L.
Post-Production Manager in US
Motion Pictures & Film, 2-10 Employees
Used the Software for: 6-12 months
It's... mediocre at best.
Pros:
On the bright side, it does do what it claims to do. Most of the time. When there aren't bugs. And they are constantly improving the app, so there's that.
Cons:
But... it's buggy. Often we receive complaints from clients about a video not loading, or not playing back, or not being able to scrub through the video. Or even being redirected to the Filestage homepage without any errors. There are better alternatives, but you have to pay more for them.
Orry A.
Senior Project Manager in Indonesia
Design, 11-50 Employees
Used the Software for: 2+ years
FS Review
Comments: It does its job really well but it really needs an app.
Pros:
It makes getting and giving feedbacks very clear and painless
Cons:
Theres no iOS and Android apps. Relying on web browser makes it clunky
Media Production, 2-10 Employees
Used the Software for: 1+ year
LOVE FILESTAGE!!!
Comments: My team switched from frame.io to filestage.io for our review process. We primarily produce nonprofit, corporate, and commercial productions. Filestage was just much more robust for us at the time. I do understand that other platforms have emerged that and I hear frame.io has improved since we left, however, we just felt that it was simple and worked. There were some initial quirks we shared with the Filestage reps, and 1-by-1 we saw them resolved. One of the most recent ones is the template feature for projects which has SPED UP our project creation process A LOT! We thankfully are on a grandfathered plan where we pay much less than the current advertised cost, but even so I always felt it was a little more than I wanted to pay. Regardless, in our opinion, Filestage is the best we've used so far.
Pros:
Support, Ease of use for clients and staff, Adaptability, Flexibility for file types, Options.
Cons:
Cost is my only Con due to the size of budget projects I do, but might be a steal for someone else.