What is Talkwalker?
Talkwalker is the #1 consumer intelligence company and is dedicated to helping brands close the gap between brand and consumer. Recognized by Forrester as a Leader in Consumer Intelligence and Social Listening, Talkwalker brings together market-leading social analytics and AI technology, with unstructured data expertise, and a global team of insights analysts and data storytellers.
To discover more about Talkwalker, please visit www.talkwalker.com.
Who Uses Talkwalker?
Enterprise, MA, SMBs, agencies
Where can Talkwalker be deployed?
Cloud, SaaS, Web-based
About the vendor
Talkwalker
Located in Luxembourg, Luxembourg
Founded in 2009
Phone Support
Chat
About the vendor
Talkwalker
Located in Luxembourg, Luxembourg
Founded in 2009
Phone Support
Chat
Talkwalker videos and images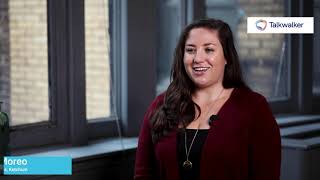 Compare Talkwalker pricing with similar products
Features of Talkwalker
Campaign Analytics
Campaign Management
Competitor Monitoring
Customer Segmentation
Customisable Reports
Dashboard
Data Visualisation
Engagement Tracking
Keyword Filtering
Multi-Channel Data Collection
Performance Metrics
Reporting/Analytics
Search/Filter
Sentiment Analysis
Social Media Monitoring
Trend Analysis
Alternatives to Talkwalker
Maria B.
Social Media Coordinator in US
Verified LinkedIn User
Marketing & Advertising, 11-50 Employees
Used the Software for: 6-12 months
The sky's the limit!
Pros:
Talkwalker is incredibly customizable. Once you've had a proper demo/training on this tool, honestly the sky is the limit with what you can do. I really enjoy using this product for social monitoring purposes and pulling data to build reports. It is a lot more accurate than other similar tools out there (that I have used) especially when calculating social sentiment. You can also build customized reports right on the platform or email reports!
Cons:
The tool isn't the most intuitive or user-friendly, but with a proper training you will quickly learn how to use it. There is just soooo much you can use this tool for! I would say you need to be pretty familiar with boolean queries as it functions mostly on that.
Verified Reviewer
Digital Analyst in Switzerland
Verified LinkedIn User
Marketing & Advertising, 501-1,000 Employees
Used the Software for: 1+ year
Talkwalker - a fast & easy to use social media monitoring tool
Comments: It is easy to use. Its a great step for me upgrading myself from social studio to talkwalker and i dont regret it
Pros:
Fast, easy to use, super helpful managing the sentiment, super cool in widgets and reporting, cool features like sending emails to users and crisis monitoring...all of these things are super cool
Cons:
its limitation that it can only be used as a social media listening tool & that its not a unified solution which can have not just sentiment but advertising spends & content management included as well
Verified Reviewer
social media analyst in India
Verified LinkedIn User
Information Technology & Services, 501-1,000 Employees
Used the Software for: 6-12 months
Alternatives Considered:
Talkwalker- Though presentation is good but poor data minning capacity
Comments: Not so much satisfied but it helped me in better visualization of data and help me understanding more metrics of analytics. But the overall experience is not so good
Pros:
It has lots of filters which give us many choices to make our data more specific and precise. Apart from this it visualization is awesome and that makes it very cool to use as we have everything on screen whatever we need. It is quite easy to use and query formation is also good. But the most important thing is that it has a separate dashboard thing in it which helps to segregate multiple clients.
Cons:
Data mining is very poor and sentiment tagging is also very poor. No when can trust in its data as it could be wrong. Second thing is that it shows different data on the dashboard and when we download it then data count become different
Grace H.
Senior Data Analyst at in US
Verified LinkedIn User
Information Technology & Services, 51-200 Employees
Used the Software for: 2+ years
Excellent product for the analysis and monitoring of social networks
Comments: This software provides us with all the data and indicators we need, it allows us to have a better perspective, it also offers me a very complete review on multiple topics, it has been very useful for our team when receiving information about our brand, now we have the possibility to access to different results and queries, it offers us faster reaction times, helps us in many useful ideas.
Pros:
It is an excellent tool for segmenting the audience, it offers an excellent system, the dashboard and reports are good too, it is very useful when it comes to campaign analysis, I can also use it for a variety of different auditory use cases, it also provides a large number of innovative functions, its reports can be customized and sent by email, it allows you to follow your communication campaigns and analyze the results, it also allows complex queries and sophisticated analyzes, the device is very intuitive and well designed.
Cons:
It is a very good and useful tool for strategies in social networks, I have nothing bad to mention about Talkwalker, its performance is very correct and it fulfills its functions correctly.
Guido N.
Digital Media Manager in Italy
Verified LinkedIn User
Marketing & Advertising, 11-50 Employees
Used the Software for: 1+ year
Web listening made simple (but with limits)
Comments: We use it in our agency to track the brand names of some clients and to discover trends and topics around certain brands or products.
Pros:
I like the very user friendly interface: it's simple to browse through its functions and features. Help pages are comprehensive and useful. Support is great: whenever you have doubts or problems, they are available to help you find the best solution to your needs (mail, phone, virtual meeting). It can scan many web properties (websites, blogs, forums, most social media) for keywords or hashtags. Keyword creation is quite easy, also for very complex "constructions" (with many operators letting you build any kind of expression). It is a bit pricy, but when compared to similar platforms it turns out that it's one of the cheapest.
Cons:
Listening is very limited on Facebook and Instagram (because Facebook limits what's passed through its APIs, after privacy concerns of the past years). Automatic analysis of the sentiment of the mentions is not totally satisfying, requiring a lot of manual work to correct the platform suggestions. There is no analysis of the profiles who mention your keywords. In the end, it's very useful to track possible "crisis events", but it's not very useful if you want to analyze how certain topics or brands are treated on the web, to understand what people talk about and where this occurs.